Apple has released yesterday the new/updated iPad Air, ipad Mini, Mac mini, iMac and OS X.
Our quick view:
27-inch iMac with Retina 5K Display is maybe the biggest one. You get a 5K Display with an MAC
iPad Air 2 is a great upgrade for everyone
New iPad mini 3 is not such a great upgrade if you have already a mini
OS X Yosemite is a great upgrade, however make sure beforehand you current application will still work
Mac mini is a great update if you upgrade from an older model or just need a Mac mini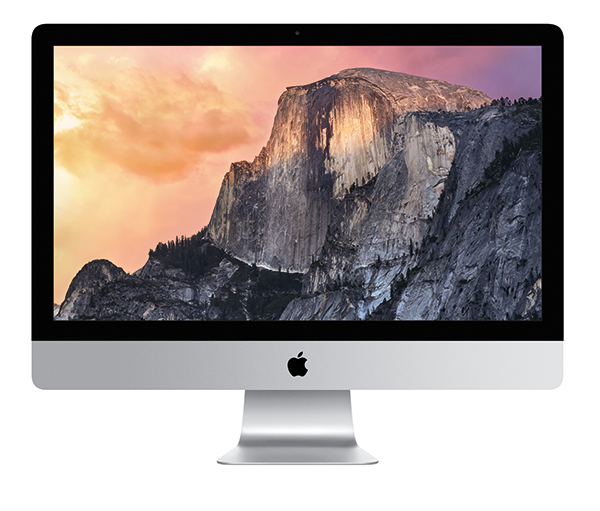 iMac with Retina 5K display delivers an amazingly immersive user experience. With a resolution of 5120 x 2880, iMac with Retina 5K display has four times more pixels than the standard 27-inch iMac and 67 percent more pixels than a 4K display. Text looks as sharp as it does on a printed page, and you can see more of your high-resolution photos with pixel-for-pixel detail. In apps like Final Cut Pro® X, you can view 4K video at full size while still leaving plenty of room for your assets and editing tools.
iPad Air 2 is powered by the new Apple-designed A8X chip, which delivers a 40 percent improvement in CPU performance and 2.5 times the graphics performance of iPad Air, and still delivers the up to 10-hour battery life³ users expect while working, playing games or surfing the web. Combined with Metal™, the new graphics technology in iOS 8, the A8X chip unlocks realistic visual effects comparable to the most advanced gaming consoles. iPad Air 2 also includes the M8 motion coprocessor that gathers motion data from the accelerometer, gyroscope, compass and an all-new barometer which senses air pressure to provide relative elevation.
OS X Yosemite has been redesigned with a fresh, modern look, while maintaining the power and familiarity users expect from a Mac. Streamlined toolbars make more room for your content, and use translucency to reveal additional app content as you scroll.  Other translucent elements, such as window sidebars, take on the feel of your desktop picture and give you a sense of what's hidden behind the active window. App icons have a clean, consistent design, and a new system font improves readability on every Mac and looks stunning on a Retina® display.
Yosemite introduces innovative new features, including:
Today view in Notification Center, giving you quick access to informative widgets for Calendar, Weather, Stocks, Reminders, World Clock and social networks. You can also add widgets like Yahoo! Sports from the Mac App Store to customize your Today view;
a new Spotlight, delivering rich information right to your desktop from Wikipedia, Maps, Bing, App Store℠, iTunes Store®, iBooks Store℠, top websites, news and movie showtimes;
iCloud Drive℠, so you can store files of any type in iCloud®, organize them any way you like, and access them from your Mac, iPhone, iPad® or even a Windows PC;
a streamlined new Safari that delivers the fastest performance, as well as the longest battery life for web browsing and Netflix HD video streaming on the Mac;
an updated version of Mail, which includes Markup for quickly filling out and signing forms and PDFs right within Mail, plus Mail Drop, which makes it easy to send large attachments up to 5GB for free;
enhanced Messages, so now you can add participants to your ongoing group conversations, see their locations on a map, quickly access attachments and even mute notifications;
iTunes 12, which has a sleek new look, is fast and simple to use, and makes it easier to switch between browsing your music library and discovering new music on the iTunes Store. A new Recents view makes it easy to access the media you just purchased or recently played; and
Family Sharing, so family members can now browse and download each other's iTunes, iBooks® or Mac App Store purchases.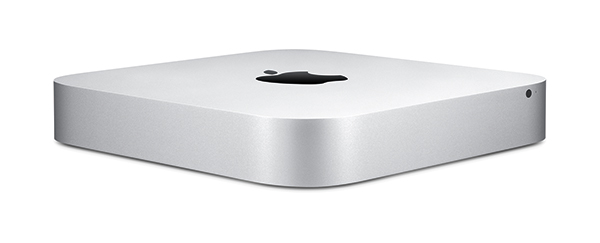 The new Mac mini delivers new levels of graphics performance, expandability and connectivity. New integrated Intel HD Graphics 5000 and Intel Iris Graphics deliver up to 90 percent faster graphics performance than the previous generation.* Mac mini now includes two Thunderbolt 2 ports, each delivering up to 20Gbps of bandwidth to each port, as well as next-generation 802.11ac Wi-Fi that is up to three times faster when connected to an 802.11ac base station. Mac mini is still the world's most energy efficient desktop, exceeding Energy Star 6.1 requirements by seven times the standard and consuming as few as 6 watts of power at idle.**