Three-Body Tech released Heavier7Strings a 7-stringed metal-style guitar virtual instrument with a full effect rack and patterns library. The sample library consists more than 10,000 samples, totaling 8 GB.
7-string instrument recorded at ultra-low noise level

Includes  provided effects rack

Focus on real-time playability

Automatic apprehension: fret board position, up/down picking and strumming

Chord detect function and automatic power chords playing

Runs as a standalone plugin does not require any third party player

200 factory MIDI patterns with additional rack effects presets

Possibility to export MIDI pattern into the DAW by dragging it
Heavier7Strings engine Tonal/Harmonic Reconstruction and Shaping (THRASH)  provides multiple characters changing functions:
Round Robin: in addition to 16x recorded Round Robins at maximum, random timbre and envelope changes are applied on samples to provide more striking playing;

True guitar doubling: two guitars playing together on left and right channel, each has individual arbitrary note delay and Round Robin choice

Sample-based LFO: modulate sample pitch with pitch curves extracted from real-world vibrato playing

Dynamically recoups the formant during pitch-bend

Digitally emulated tone knob and pickup switch

Adjustable tension and resonance
Heavier7Strings includes an effect rack. The effect rack has 19 effect modules, including AMP, Overdrive, Screamer, Flanger, Ping-Pong Delay, etc. The modules can be freely assembled, and all these modules can run in stereo to work with doubling mode.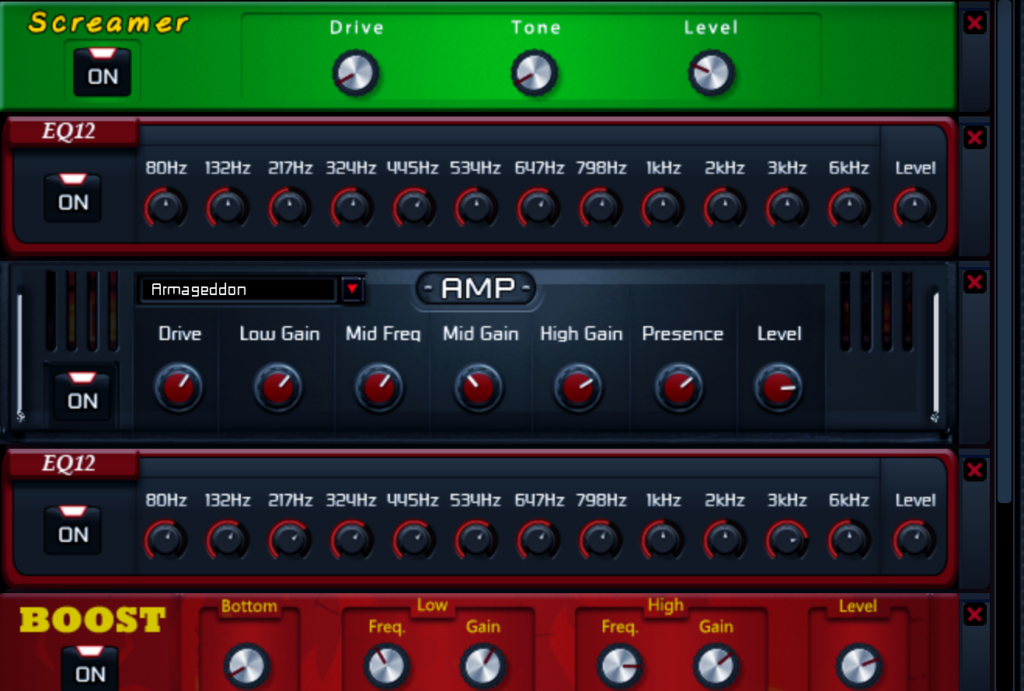 The AMP and cabinet modules have following features:
AMP module works in 2-8X super sampling to avoid high-frequency aliasing

16 AMP styles from heavy metal to clean sound

66 cabinet factory

impulse responses (IR)

Effect rack contains a preset manager to store effect presets
MIDI Pattern
Heavier7Strings contains 200 predefined MIDI patterns, together with effect rack configurations. The style of these patterns ranges from metal, rock, pop, clean, and non-rhythmic noise and ambient sounds. All these patterns can be dragged into host DAWs, and users can define their own patterns by MIDI clip.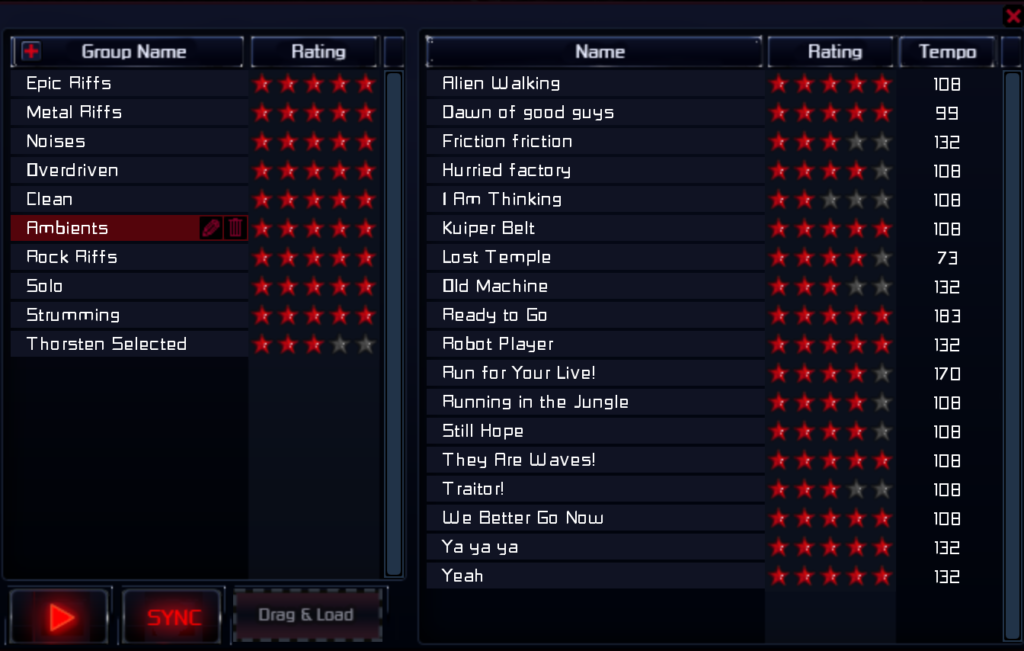 Included Performances:
Infinite sustain

Hammer-on & pull-off

Legato slide in/out

Pinch harmonics

Tremolo

Gliss

Palm-mute

Picking-noise

Polyphonic legato

Inspiration keys to instantly play wonderfully  characters/insanity performances

String and fret board position

Up/down picking

Strumming: deduce complete chord from part of composing notes

Trigger power chords from root note
Pricing:
Heavier7Strings  is available until Aug, 31st 2017 for an intro price of $199, after that date the price goes up to $249.