Subculture a Falcon Expansion by UVI Overview
Subculture expanse Falcon with 110 subs, stabs, atmospheres, FX and more. The sound has been developed by Richard Gale and Carlo de Gregorio. Following Cinematic Shades Subculture is the second Falcon expansion Richard and Carlo collaborated on. UVI did send a review copy with no strings attached.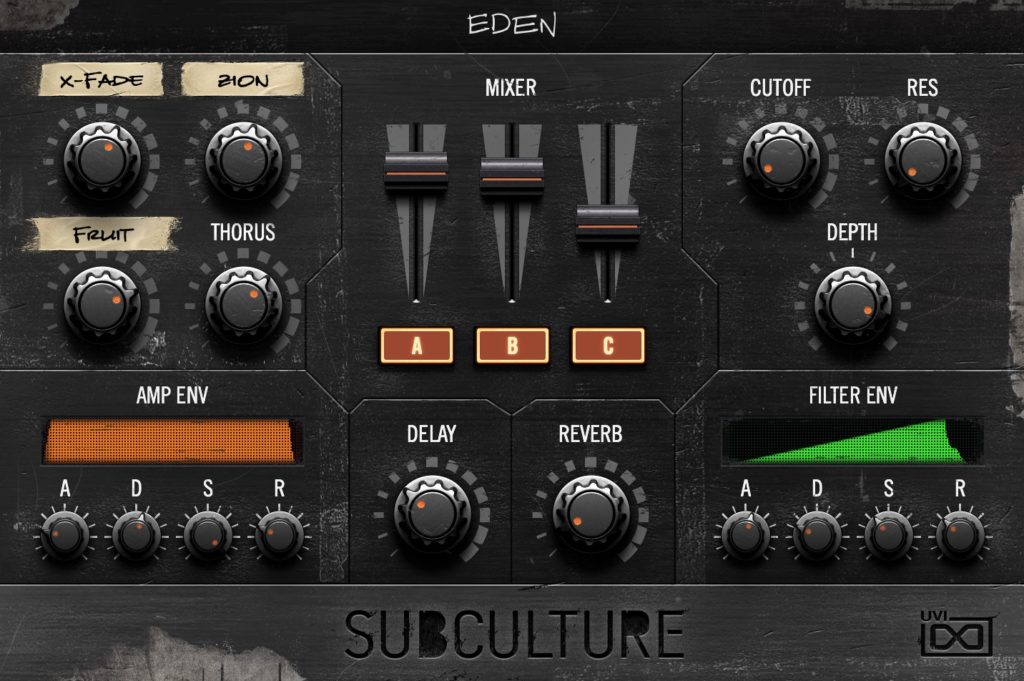 Installation

After purchase, you receive a code that you need to use to register the expansion with UVI and activate it in iLok. Download the patches from UVI and move it to you Falcon soundbanks location. Done you are ready to load the patches in Falcon. A Falcon license is required. Not compatible with UVI Workstation.
Sound

SubCulture leaps toward the underground with a dark collection of obscure ambiances, touching cinematic textures, aggressive growling basses, and musical patches. The presets span across Classic, Composite, Composite, Free, and Sync categories.
User interface & Usability

UVI seems to always develop a new UI for the different Falcon expansion that exists. The UI mirrors the dark tone of the library and allows you to easily adjust the sounds to taste. Controls can be mapped and controlled via MIDI or OSC.
Audience

Subculture is perfect for a composer who wants to add cruel sounds music, trailer, film and game scores.