smart:EQ live by Sonible Review
In our Review smart:EQ live by Sonible we are studying at a zero latency equalizer designed for live mixing through a pre-defined set of algorithms. This tool is most successfully used when you work with more giant corporations and organizations to help them with the corporate events in-house or at shows.
Sonible did send a review copy with no strings attached.
Sound
smart:EQ analyzes audio signals and optimizes through the EQ function in real-time.
Using it, you can trigger smart:EQ's training mode. In this mode, the tools analyze the audio signal and apply an EQ curve that based on algorithms shapes the sound better.
The workflow is that you use the plugin to an input "live" track and let it learn the audio signal, make some adjustments and let the EQ do its magic. You can also use the plugin as a standard EQ tool. It does shine when used live as designed.
During my test and using the plugin as a vital tool I found that the results always sounded excellent. The EQ works great on speeches which would be the main used when used for enterprise events.
User interface & Usability
The user interface of smart:EQ is easy to understand and if you worked with other modern EQ plugins before you will feel right at home.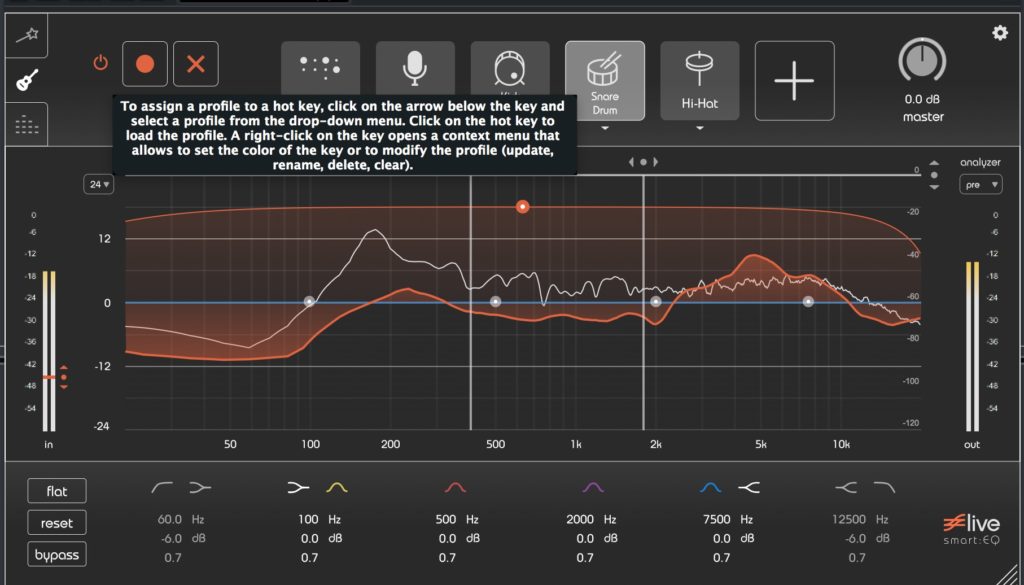 This plugin geared towards live mixing the needed tools to selected profiles is available. You can change the patterns and arrange them as needed.
Rating:  Five out of five stars
Smart:EQ live is helping to mix in real-time and allow you to produce live performances that are sounding much better. For business events, shows and in-house all hands meetings is have the highest value. Overall smart:EQ is an excellent product as it is aiming to enhance live performances. The equalizer works best on single tracks. For producing the studio I would use look at other plugins, in a live scenario, this is a handy tool. In the business world, this plugin will be a must-have tool for corporate events of medium and more massive corporations. When used on business live events this tool is a must-have.