Soaring Strings Review by Musical Sampling
Soaring Strings by Musical Sampling Review
Today we'll be looking at a simple and effective string library for emotive melodies and soaring legato – Soaring Strings from Musical Sampling.
Musical Sampling is a relatively newer sample provider specializing in cinematic orchestral libraries for quick composition and a great sound out of the box, producing libraries like Adventure Brass and Trailer Strings.
Soaring Strings is focused solely on emotive legato and sustains, providing a simple and easy way to create great sounding melodies and string beds in no time. We're given standard size Violin, Viola, Cello and Bass sections.
Installation
Installing and downloading is handled quickly via the Connect downloader, which downloads and installs the library to your folder of choice. No registration is required as it is a Kontakt full library.
Sound
Out of the box, the strings have an elegant and focused sound with a tasteful amount of vibrato, and can fit in a variety of applications – cinematic, classical, dark and romantic are genres that come to mind immediately. The strings are recorded close but have just the right amount of room and air that provides a good middle-ground between a small studio sound and a scoring studio sound.
The legatos are silky smooth, and although there's no wide portamento on lower velocities like many other string libraries, the transitions strike a perfect balance between slurred, bowed and quick portamento when played across the range – much like real string players would perform live, varying between positions during melodies.
This makes the strings sound totally natural and life-like, and there aren't any bumps between notes. The polyphonic sustains are also focused and are one of the better examples of great sounding, playable pad sustains in a string library, offering a mildly commanding tone and wonderful soft dynamics with a sul tasto sound. You can hear the library in action in the video below:
User interface & Usability
The library was designed to be played quickly, efficiently and smoothly, so the interface provides only what the composer needs to get the job done – a 'to silence' button lets the composer fade to silence with the mod wheel all the way down, or just to the softest dynamic if left off.
The real star though is the bow repetition option – when turned on, pressing the same key twice in a short amount of time activates a re-bow sample – which is something hardly any string library offers and is crucial for accented/repeated notes during melodies.
Having this function makes Soaring Strings a unique offering in terms of the kinds of melodies you can play, and it's a great thing to have. The library is also a great portable composing tool to have on a laptop due to its simple structure and relatively small content size.
Rating:  Four out of five stars
Overall Soaring Strings is a beautifully simple and utterly effective library that deserves a solid place in your string collection because it just sounds so good straight out of the box. The price might be a little high for some, considering the library's content, but it gives a great mileage in the long run.
Musical Sampling Releases Atelier Series Fauxgorian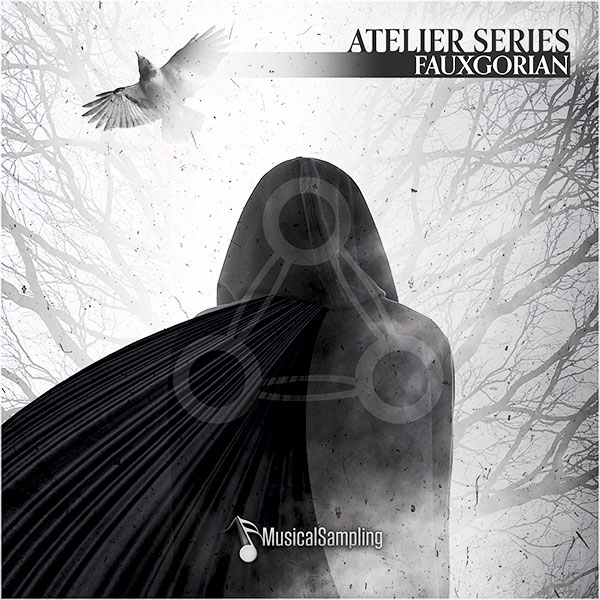 Atelier Series Fauxgorian
Musical Sampling finally releases Atelier Series Fauxgorian – a lush legato male vocal library intended for cinematic and electronic contexts.
Atelier Series Fauxgorian Patches
Fauxgorian Legato – Ooo
Fauxgorian Legato – Ahh
Fauxgorian Legato – Mmm
Fauxgorian Solo Legato – Ooo
Fauxgorian Solo Legato – Mmm
Perpetuum – Keyswitch
Pagan Ritual
The Black Speech
Atelier Series Fauxgorian is a delicious legato male vocal release designed for cinematic and electronic contexts. Produced by producer/composer Brad Jerkins, Fauxgorian's initial aim was to produce a vocal legato library that was a bit more unconventional. We recorded three different vowels (ahh, mmm, ooo) and processed the recordings to achieve a unique, wide, quasi-Gregorian flavor that can suit a variety of modern settings. We also provided two natural solo legato patches (ooo, mmm).
Also included is Pagan Ritual – a brooding, deep, organic instrument that works great for heavy, amoebic basslines. Perpetuum – key-switch patch housing five presets of evolving vowel sustains processed with a bespoke array of hardware pedals. The Black Speech – a collection of processed whisper chants both solo and faux ensemble (try not to use these in a track at 3 AM).
Requires full retail version of Kontakt 5.8.1 or higher, the Free Kontakt Player is NOT supported.
What Is The Atelier Series?
Oftentimes during the research and experimental phase of development, Musical Sampling creates instruments that don't necessarily belong to a bigger, themed release. Instead of attempting to shoehorn them into a future release or trying to construct a comprehensive product around it, Musical Sampling decided to create the Atelier Series so that other composers can enjoy their explorations in sample development as well. 
Pricing and Availability
Atelier Series Fauxgorian is available now for a standard introductory price: $39 (reg. $69) or for Maggie/Amy Owners: $29 (reg. $69)
Soaring Strings – 5-Year Anniversary Sale
Soaring Strings Sale
Celebrating Musical Sampling's five-year milestone creating instruments for KONTAKT. Soaring Strings is available for a short time period available for a reduced price. Musical Sampling, LLC is a boutique developer committed to producing quality virtual instruments for composers, producers, and songwriters.
Codename: Renegade by Musical Sampling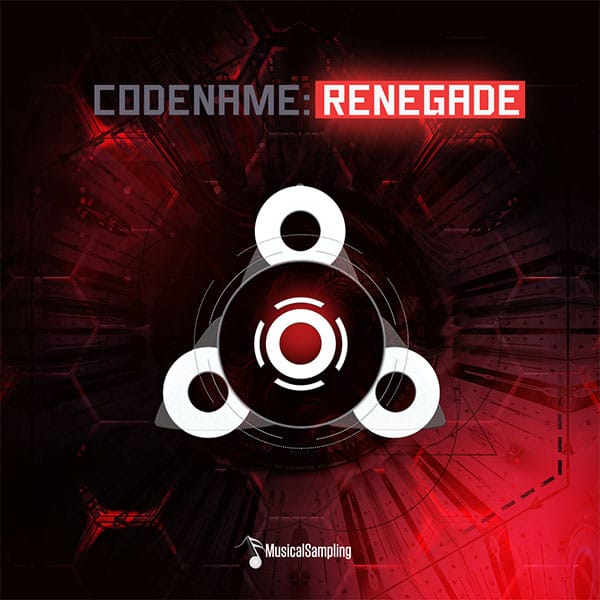 Codename: Renegade
Codename: Renegade contains all the tonal sound design and guitar material found in Boutique Drums Renegade. After the latter was released, we received emails and messages requesting that the non-percussive material be made available as a standalone library. We answered!
Designed for cinematic contexts, nu-metal, pop, rock and synthwave, this collection includes 20 thoughtfully-crafted patches built from a variety of sources, including: fat analog synths, electric pianos, orchestral recordings, eight-string electric guitar, bass guitar and nylon guitars.  
So if you were eyeballing Boutique Drums Renegade but would rather just grab the tonal sound design content and guitars, this is the one to get!
Requires full retail version of Kontakt 5.8.1 or higher
Pricing and Availability
Codename: Renegade is available now for $49 until Nov. 23rd, 2020
As an affiliate, we may earn a commission from qualifying purchases. We get commissions for purchases made through links on this website from Amazon and other third parties.
StrongMocha is a magazine for music producers, audio engineers, and sound designers. StrongMocha Magazine provides the latest industry news, reviews of gear and software, tutorials on recording techniques, and tips for mixing.