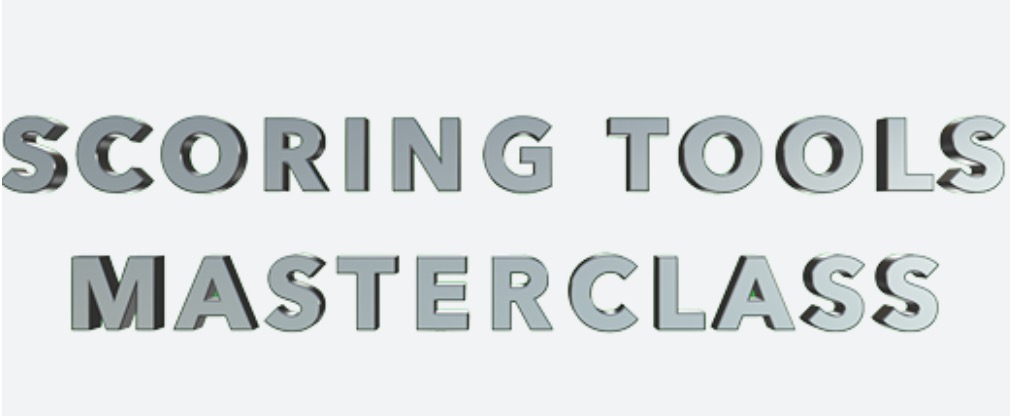 FORZO by Heavyocity Review
FORZO fits into the cinematic score to picture grand space and is on par with other libraries from leading companies publishing virtual instrument libraries in the cinematic and epic range. For professionals in the film scoring industry cinematic and epic brass has been an origin of force and power in the modern way to score to picture.
Heavyocity did send a review copy before the library was released to the market with no strings attached. I could play with the library for some weeks now.
You may ask yourself "Who is Heavyocity?" Heavyocity Media develops award-winning Virtual Instruments for the modern composer and sound designer. The instruments don't contain the typical sounds that form the foundation of most composers' setups. Heavyocity philosophy is simple: Provide cutting edge, inspiring instruments and sounds that supercharge creativity, formatting them in ways that enhance productivity. One of the main goals of Heavyocity is to provide those perfect "go-to" signature elements quickly and effectively.
Installation
FORZO requires Kontakt 5 (Player) ver 5.8 or later both on Windows and MAC. After ordering you can install the library through the continua download tool and when ready register the product through Native Access.
Sound
The top companies in the epic library space when it comes to cinematic instruments are Cinesamples, Heavyocity, SoundIron, the Metropolis product line from Orchestral Tools and Musical Sampling. I did not mention Spitfire as they are better suited in the softer space used for underscore and set a different mood or composing orchestral tracks, the brass instruments are not used usually for their Epic Cinematic tone.
FORZO by Heavyocity has two categories: Traditional and Evolved. The Brass designer is impressive (as in the string library NOVO). With NOVO the best use was more with the designer and less with the single instrument – this has changed with FORZO. This time the single instruments included in FORZO are exceptional for epic scores when you score to picture for film or trailer and games very usable as single instruments.
The traditional and available instruments brass section in FORZO includes:
Horns (12)
Horns Stopped (12)
Trumpets (4)
Tenor Trombones (4)
Bass – Contra Trombones (4)
Tubas (2)
Full Ensemble
FORZO is a very flexible library you can produce soft dynamic tone, gigantic brass sounds,  rhythmic moving impacting texture or mood defining underscore.
Mood and emotions for your next project are comfortable to set with the Hybrid Brass Designer. You should play with the included presets to get started and learn the UI to come up with your own designed sounds.
When using the Hybrid Brass Designer or Brass Loop Designer, you write envolving & moving textures, define different moods, setup synth like playable sounds. The produced outcome is ideal to be layered when you score to picture for so many genres. The Hybrid Brass Designer is essentially an swiss army knife and offers endless sound design possibilities for you to explore.
With the loop designer you 400 tempo-synced brass loops that you can be used in a track or be inspired when your muse is not around.
While the focus of Heavyocity was to produce big cinematic brass, there are various techniques and performances included in addition to the essential brass articulations.  What makes this single brass patches so unique and move FORZO part of the top market brass libraries similar to Cinesamples brass products is that the FORZO instruments fit into a track when you mix it. Overall the playable instruments are very usable in tracks and fit in well there.
FORZO includes the required base articulations, extended articulations, FX/Atonal FX sounds, braams, swells, clusters. There are many excellent single instruments included. Heavyocity did also record Crescendo Bends articulation which has been performed by the Bass, Contra Trombones, and Tubas. Other patches as the Full Ensemble combine Bass Bones, Tenor Bones, and Tubas all performing collectively in unison).
The included single brass instruments are excellent and focus more on epic and cinematic tone and a natural sound, the developed instruments focus on sound design and sonic creativity.
To summarize our review of FORZO: It is one of the best libraries Heavyocity released and is currently received well by many composers that are working as professionals in this space. "FORZO is blowing away a lot of the brass libraries from other companies I use regularly," said Daniel James a Video Game and Film Composer and co-founder of Hybrid Two and continues "Forzo is one of the best libraries Heavyocity put out since damage"
User interface & Usability
All included instruments use the same interface layout and navigation, the UI designed by Heavyocity makes the different instruments quicky and effective to perform. The design was made by Alex Zhukov, Neil Goldberg, Dave Fraser, and Ari Winters. Made available in Kontakt by the genius Kontakt script developer Adam Hanley.
Setting moods or even go into full hybrid experimentation mode is all possible with the UI. When you play the single instruments, you have a UI that assist you to perform those easily and changed where needed the tone.
In all single instruments and the designer patches, you find in the heart Heavyocity's golden knob. This control knob which simultaneously controls the parameters of the six tools that are similarly located on traditional brass instruments. It can be controlled manually or changed by a practical Macro sequencer. If you miss the Heavyocity Punish Knob it is available in the Master FX control.
The manual covers the UI in detail you should read it in an early stage when you start using the Interface that is intuitive to assure you can use the library to its full extent.
Rating:  Five out of five stars
FORZO is a leading brass library for any composer that want to compose epic and cinematic score. I do absolutely love the timbre of the bends from the lower instruments. FORZO did simply blow me away. With FORZO Heavyocity continues to push the competition and leave some already behind that want to play in this space.