Quanta Granular Synth by Audio Damage Review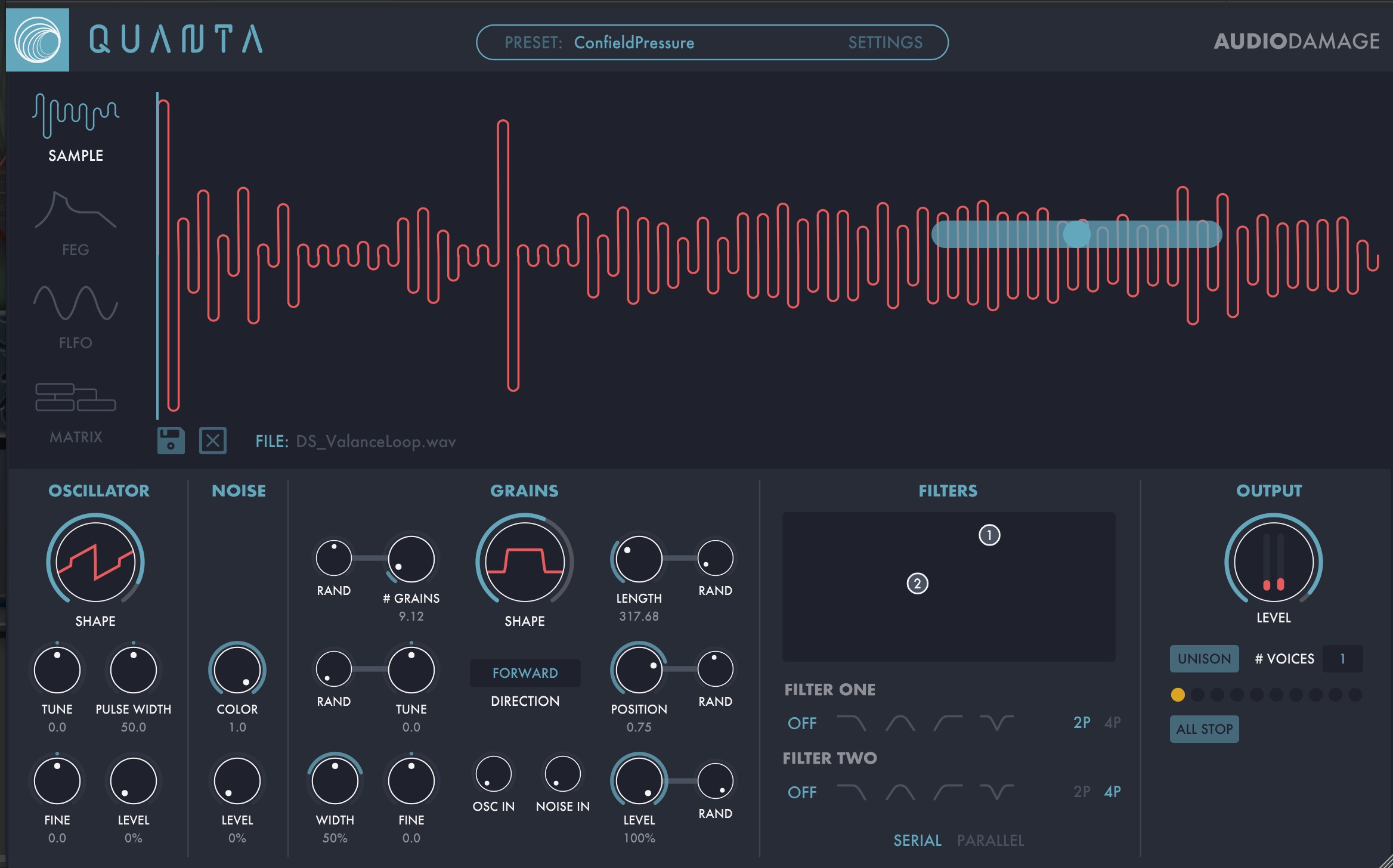 Quanta by Audio Damage
Quanta is a hybrid Granular analog/granular synth for your DAW. There is also an iOS version available which was not reviewed.
There are so many plugins and synths from Audio Damage that just makes them unique in the market where very few companies are able to make a difference. They are in the top leading companies when it comes to my choice of favored effects plugins. Audio Damage did send a review copy with no strings attached.
Installation
After purchase, you can install this Synth for your DAW. Windows 8.1 or newer and for MAC 10.9 Mavericks or newer is required and a 64-bit DAW.
Sound
Quanta chops audio samples into very small component grains. Quanta is a 10-voice granular synthesizer. It has two multi-mode filters and a cross-platform preset mechanism, and can load AIFF, WAV, Ogg, FLAC, and MP3 format samples. 
There are endless possibilities to make music with Quanta. You can start with the presets or experiment yourself, the straightforward GUI supports you to create new vibes and tones.
You will break and have fun in breaking the dropped in sounds into grains and shape the grains until you're happy while getting new timbre and color and produce a new complex sound that would be hard to design elsewhere.
User interface & Usability
The UI is in the style of Audio Damage, and that UI Style is known to be easy to use. Samples are dragged and dropped from your DAW, or you file system. Overall the User Experience is beautifully minimalistic and most important intuitive. The UI can be resized as needed and fitting your screen resolution.
Quanta's signal stream is tolerably simplistic. Quanta loads an individual sample from which the grain-synthesis engine called granulator which generates grains.
The signals from the granulator, an oscillator, and a noise source are joined collectively and send into a pair of filters, and the output of the filters travels through a gain stage. The oscillator and/or noise source can also be fed into the granulator, and the filters can be arranged in series or in parallel. Sound complicated but the results are great.
Quanta is fully MPE (MIDI Polyphonic Expression) capable, and owners of MPE controllers such as the Linnstrument, Haken Continuum, Roli Seaboard, and Rise, and Madrona Labs Soundplane can utilize their full expression range. I have the Roli Seaboard, I have been looking for a completely granular synth that supports my ROLI.
The included presets are a high starting point and also help you to discover the potential of the synth fully.
Quanta FEATURES
Multi-Format Sample Loader
Quanta can load AIFF, WAV, Broadcast WAV, FLAC, MP3, and Ogg in any sample rate, bit depth, and channel configuration. 
Grain Engine
Up to 100 simultaneous grains per voice, of up to 1 second long, with control over grain rate, pitch, direction, shape, length, panning, source position, and level.
Sidecar Oscillator
Continuously variable wave shape, with pulse width modulation, and independent control over pitch (separate from grain engine.) Can be injected directly into grain engine. 
Noise Source
Noise source features a "color" control that affects tonal characteristics of the noise. Can be injected directly into grain engine. 
Dual Multi-Mode Filters
Filters can be used in serial or parallel modes, and include lowpass, highpass, bandpass, and notch in 2-pole and 4-pole configurations. 
Flexible Envelope Generator (FEG) x 4
The four FEGs are arbitrary function generators, with up to 99 steps, curve and step level control, arbitrary loop points, and host tempo sync. 
Flexible Low-Frequency Oscillator (FLFO) x 2
The pair of FLFOs utilize four controls (phase, shape, skew, and warp) to access a virtually limitless palette of waveforms, and feature host tempo sync and retrigger. 
Sample And Hold
The S&H mod source can sample noise (random) or any of the other mod sources, at either a user-defined rate or a musical division.
Modulation Matrix
Every mod and MIDI source can be easily and simply assigned to any destination using the quick-access bi-polar modulation matrix. Touch a destination on the UI and the matrix automatically scrolls to the correct row. 
Tuning Tables And Global Tuning Offset
Re-tune Quanta to new intonations and temperaments using the open-source and easy-to-use TUN file format. A global tuning offset (default to A=440) allows you to easily retune the entire synth to match a different A frequency without using a tuning table. 
MPE (MIDI Polyphonic Expression) 
Quanta understands both "legacy" MIDI and MPE. Use your Linnstrument, Roli Seaboard, Haken Continuum, or Madrona Labs Soundplane (among others) to directly access per-note pressure, pitch bend, and modulation. 
Per-Instance Settings
Quanta utilizes a per-instance customization method: set MPE mode, aftertouch smoothing, pitch bend range override, tuning table, and global tuning offset for each instance in your DAW. 
Factory Presets
Quanta comes with a substantial collection of factory content, including Designer Presets from Marcus Fisher, Joseph Fraioli, Chris Carter, and Richard Devine.
Cross-Platform Preset Format
Quanta utilizes an XML-based preset manager, and stores the sample within the preset for easy asset management. Work between multiple systems without troubles, make a preset on your desktop machine and paste it to the iOS version with Handoff, easily share your creations with your friends, or make a preset bundle to sell, no asset management required. 
Fully Resizable Hi-Dpi/Retina GUI
Quanta's vector-based GUI is resolution-agnostic and displays the same on every system and resolution. Easily resize the UI (per instance) to match your visual needs, from postage stamp to poster-sized. 
Rating:  Five out of five stars
Quanta chops the sounds and reshapes them into fantastic, unusual sound supported by novel modulators. The Synth is excellent if you look for new sounds and vibes that can only be created by a granular synthesizer. This synth loops and plays back the grains resulting in very artistic performances. 
Free Audio Damage Dubstation 2 Delay Plugin when you try Loopcloud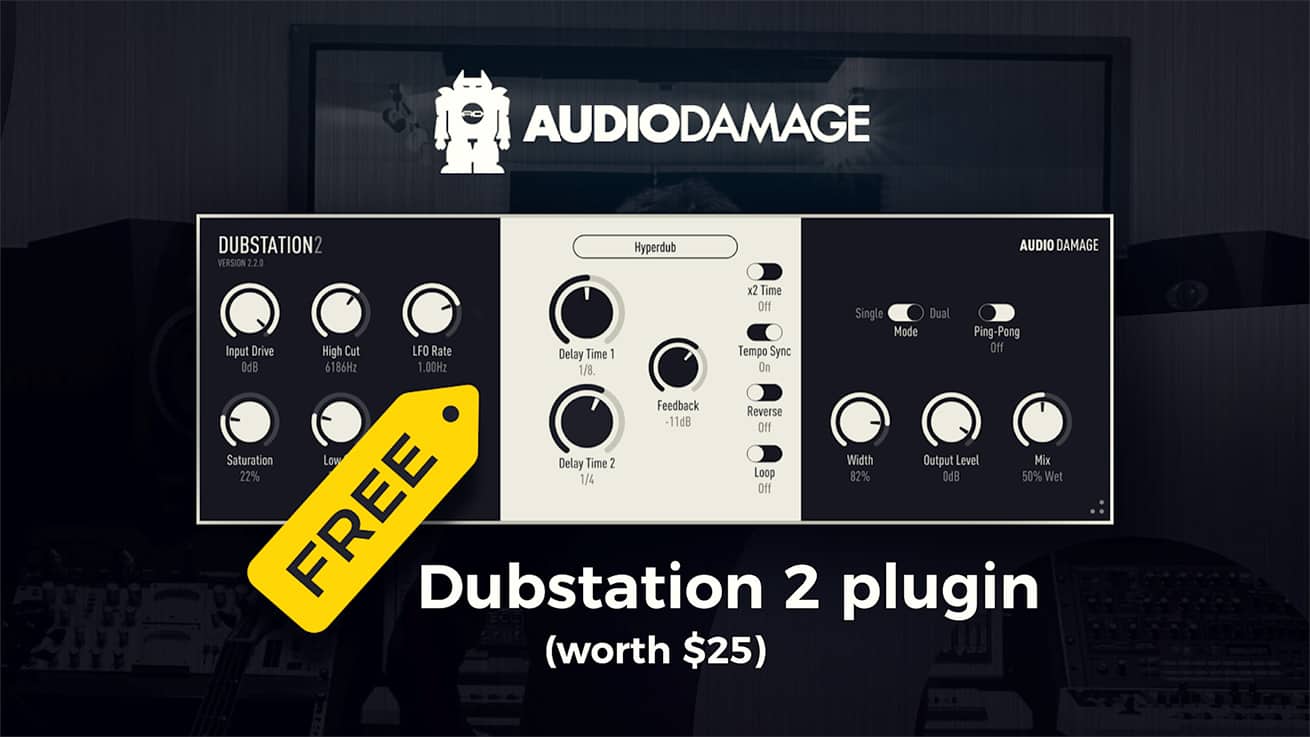 Free Audio Damage Dubstation 2
This month only, get Audio Damage Dubstation 2 plugin (worth $25) for free when you try Loopcloud. This month only, get Audio Damage Dubstation 2 plugin (worth $25) for free when you try Loopcloud.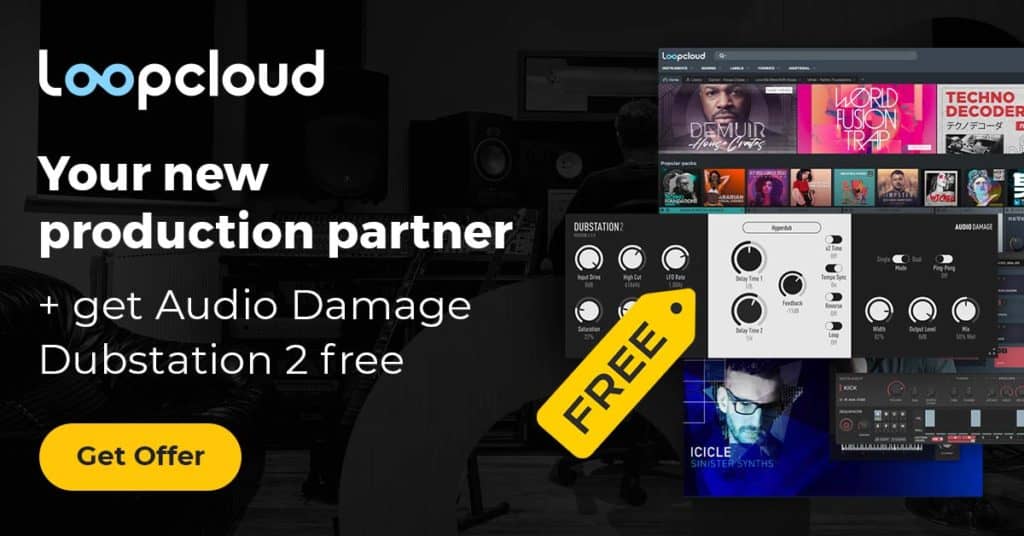 Limited Time Offer 
●  Loopcloud Free 30-Day Trial
●  Free Audio Damage Dubstation 2 Plugin (worth $25) 
●  1 GB Loopcloud Sample Pack
●  Access to 4 Million Sounds
●  Best DAW Integration
●  100 Points to Spend on Sounds
●  Loopcloud DRUM and PLAY Plugins
●  8 Loop Editors to Stretch Out Ideas
●  Full Effects Rack for Sound Processing
Your new production partner
Over 4 million samples from every genre you can imagine. Ground-breaking features that shape every sound to your style. Fully integrated instruments designed for free-flowing creativity. Loopcloud has it all, and more.
Start your free trial (Affiliate Link) today and receive a free Audio Damage Dubstation 2 plugin – a versatile bucket-brigade delay modeled on vintage hardware. Offer available for a limited time only.

Audio Damage Updated Continua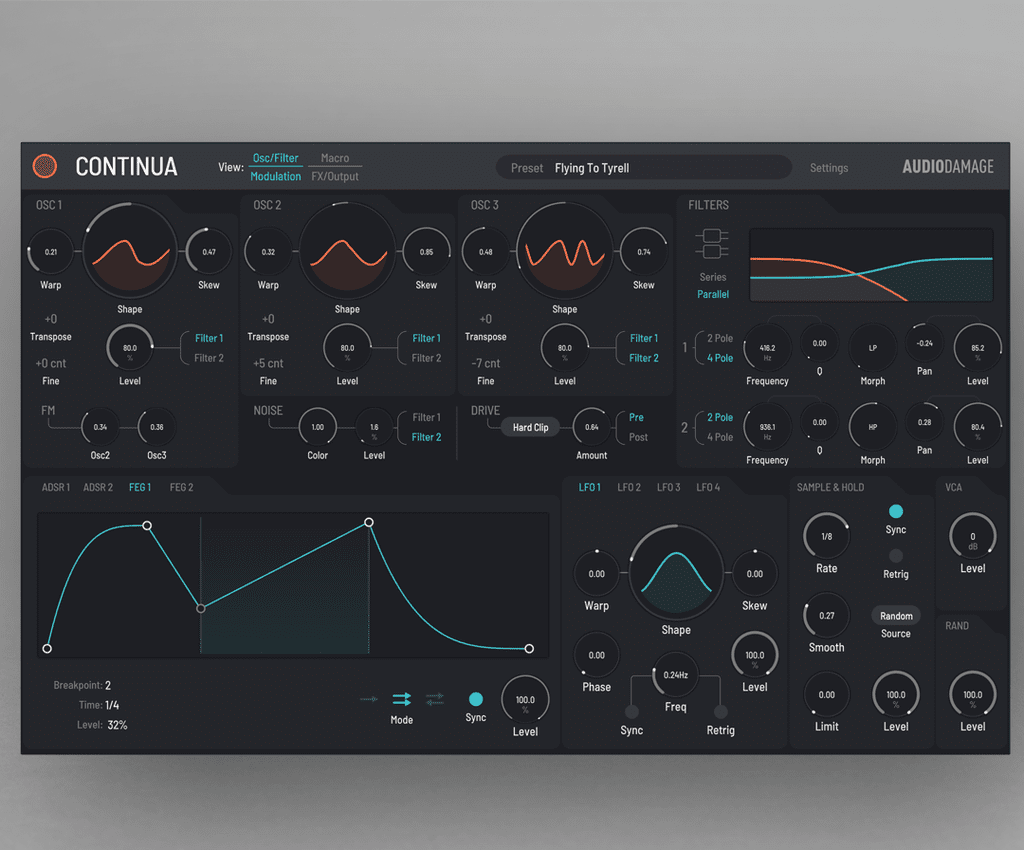 Continua by Audio Damage
Audio Damage releases and updated for their Continua a Virtual Analog Synth VST
Continua is a virtual analog synth with a twist: a continuously morphable threesome of oscillators. With three interconnected controls defining the wave shape, Continua has a virtually limitless supply of waveforms, especially when you add cross modulation and noise in to the mix.
Continua V1.1.0
The preset manager now closes when you double-click on a preset. 
Every last vestige of OpenGL removed; this should increase compatibility on Linux and in future macOS versions. It was already off on the Windows and iOS versions; we have removed it from the macOS and Linux versions as well.  
macOS payload is now Universal Binary 2, and Continua will run natively on Apple Silicon Macs. 
macOS minim version is now 10.12 "Sierra" due to digital signing requirements by Apple.
Linux payload now includes the VST3 version.
Audio Damage Updates PANSTATION 2 to V2.0.6
PANSTATION 2
Audio Damage released an update for their PANSTATION 2
A bare-metal rebuild of its predecessor, Panstation 2 brings Audio Damage's classic auto-pan plug-in to the current age. Sporting a shiny vector-based user interface, new preset manager, and external sidechain input, Panstation 2 is ready to enhance stereo images across more platforms than ever before.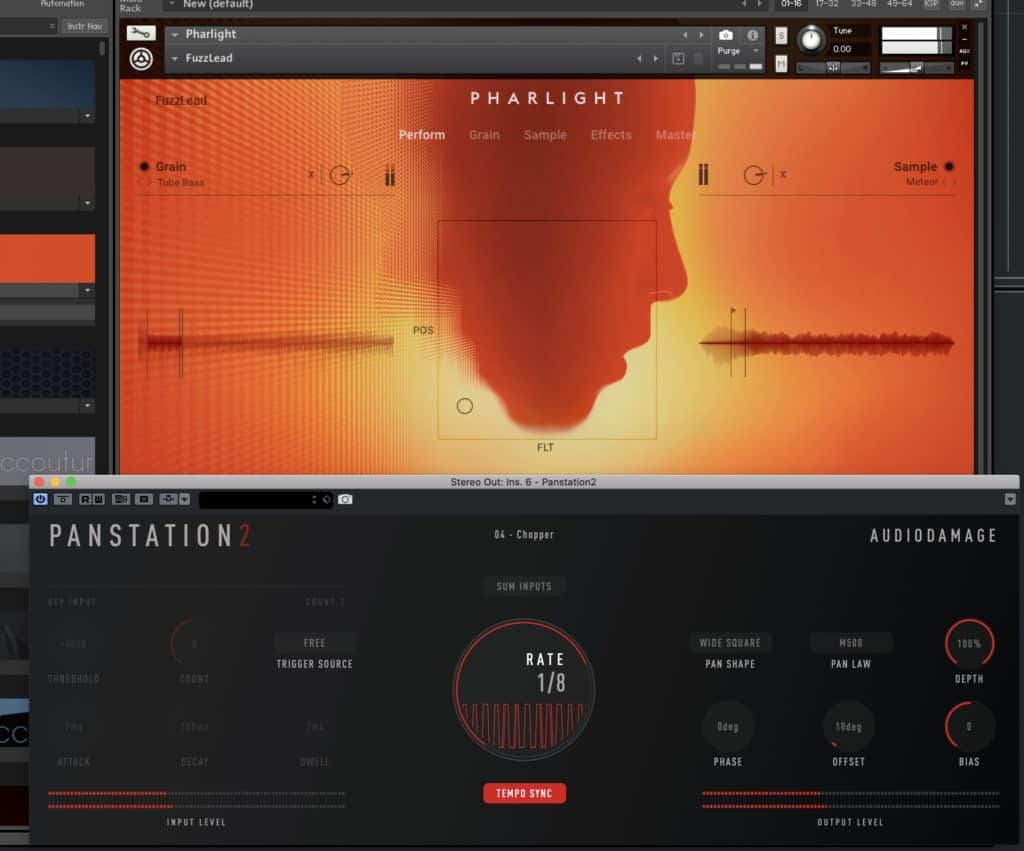 WHAT'S NEW IN V2.0.6
Linux x64 VST3 added to the payload.
macOS installer fixed.
Minor bug fixes and optimizations. 
As an affiliate, we may earn a commission from qualifying purchases. We get commissions for purchases made through links on this website from Amazon and other third parties.
StrongMocha is a magazine for music producers, audio engineers, and sound designers. StrongMocha Magazine provides the latest industry news, reviews of gear and software, tutorials on recording techniques, and tips for mixing.