Reason 10.3, a free update to Reason 10, is now available. Just launch Reason 10, and there'll be an auto-update waiting for you.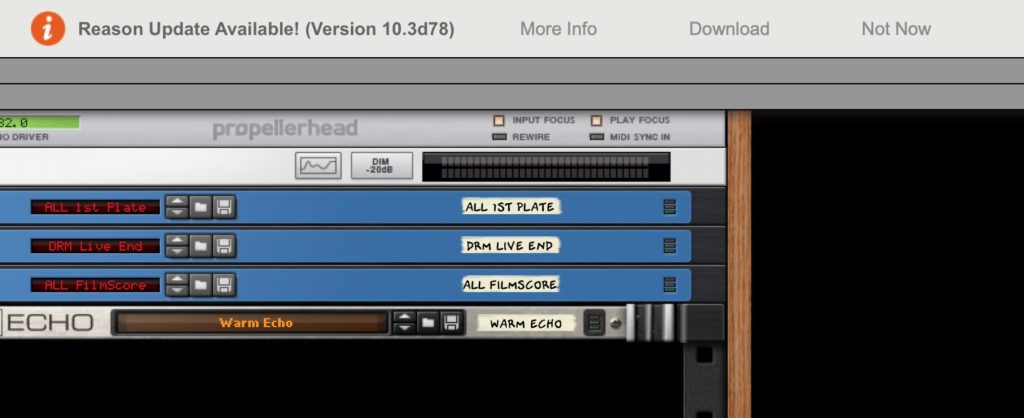 If you did not run Reason for some months and have changes on your computer (new plugins), give it some time to rescan the plugins. I did need to kill (Force Quit) the app as it was hanging at one plugin for a longer time.
Reason 10.3 is the much-anticipated performance update, a significant rewrite changing how Reason handles buffer sizes to work how VST plugins expect a host to work. There's now a setting in Reason's audio preference to "Render audio using audio card buffer size setting" that is on by default.
When making music, your computer can now handle more VST plugins before experiencing issues (like clicking and popping) on buffer sizes higher than 64 samples. According to Propellerhead the improvements you'll see can vary a lot depending on the plugins used, In their testing, Propellerhead Software has seen improvements from a measly 10% to well over 200% when using a buffer size of 512 samples. You might see even more significant improvements on larger buffer sizes, but of course, a larger buffer size has other downsides like latency.