Vengeance Sound Summer Sale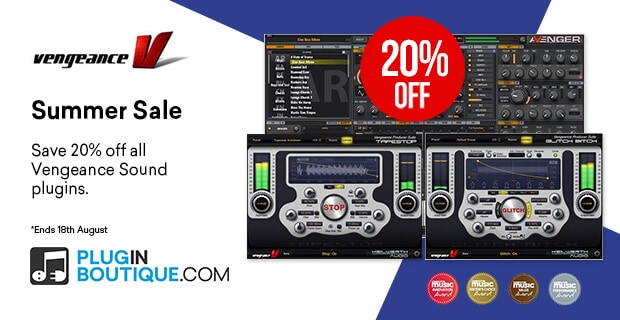 Affiliate Disclaimer
As an affiliate, we may earn a commission from qualifying purchases. We get commissions for purchases made through links on this website from Amazon and other third parties.
Vengeance Sound Summer Sale – DEAL – 20% OFF
Save 20% off all Vengeance Sound creative plugins in this Summer Sale (Affiliate Link) Including the incredible VPS Avenger Synth.