PlexiTape (Affiliate Link) is a faithful analog modeled simulation of a vintage tape echo that made THE SOUND of the '70s for its tone and reliability.
Audiority put special care on modelling this unit on every aspect: motor, tape, FET preamplifier, heads and even the infamous "Sound On Sound". SOS allows you to use bypass the echo and therefore use the tape as a looping recorder. Furthermore, Audiority expanded it with new features including a full stereo double delay line, tempo sync and more.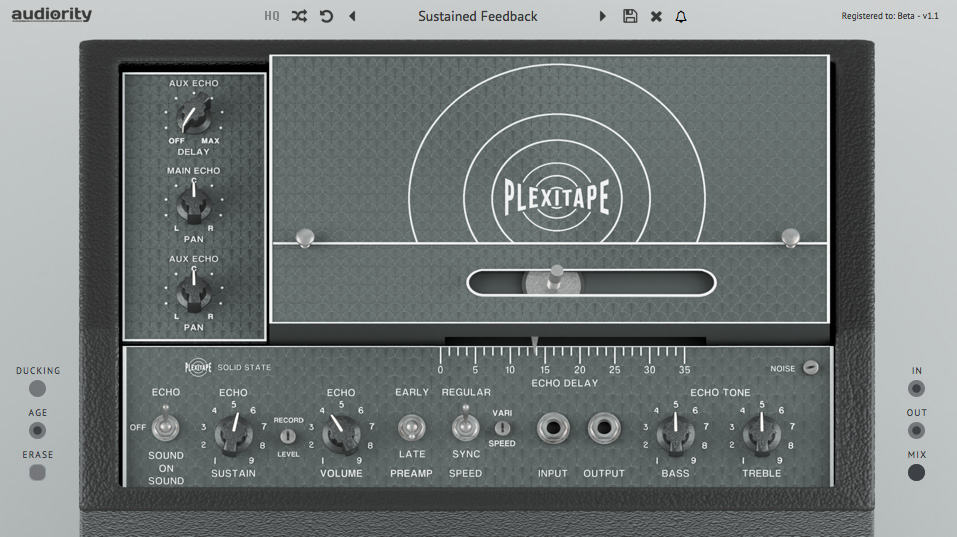 Pricing
Plugin Boutique is running a special deal on PlexiTape (Affiliate Link).