Riffer 2.0 by Audiomodern Is HERE!
Riffer 2.0 Update by Audiomodern
Riffer 2.0 was updated to Version 2.0. Riffer is a smart MIDI tool that generates random Riffs by combining Pitch, Duration, and Velocity. Built for your Sounds, Software & Hardware.
It produces current ideas, sequences, melodies, riffs, and musical patterns.
You can convert them into something of your own or let it run endlessly using the infinity mode.
New With Riffer 2.0
Create and Save Custom Scales
Lock Notes or whole Steps
Quick Load Preset Menu
Audio Out for Pattern Preview
New Scale Transposition Engine
New Range Engine
Infinity Mode Loop Selector
Root Note Probability selector
New Preset Manager
New MIDI Output menu
Reverse Pattern
Updated UI
Performance Improvements
How to Update to Riffer 2.0
Download the latest Riffer 2.0 version from your account/downloads and re-install. Please note version 2.0 is not backward compatible so make sure you backup your saved presets first.
Panflow by Audiomodern: Creative Panning, Rhythmical Evolving Fluid Motion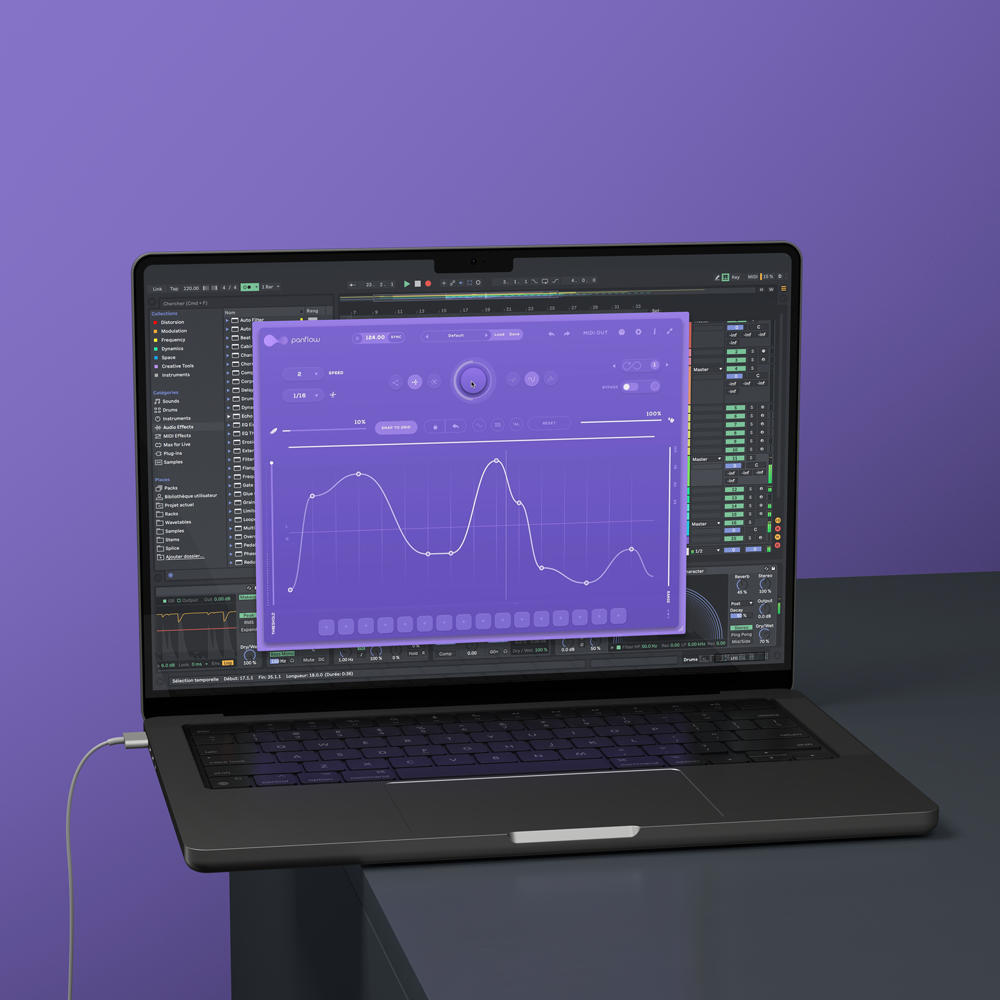 Audiomodern Panflow is a creative panner plug-in that helps you to shape complex, evolving panning patterns and add random, rhythmical movement to any audio track in real-time.
With Panflow, you can create instant fluid motion with precise stereo editing, using an easy-to-use interface and powerful pattern editor. Whether you're looking to add some extra interest to your music or video tracks, or simply want to liven up a boring audio file, Panflow is the perfect tool for the job!
Are you looking for a way to add some extra interest and movement to your audio tracks? Check out Panflow by Audiomodern. Panflow is designed to create complex, evolving panning patterns in real-time, giving your tracks a fluid, organic feel.
Panflow by Audiomodern
Panflow a truly unique and innovative way to add interest and excitement to your music! This powerful little device generates panning motion in real-time, syncing to your host tempo for an amazingly fluid and natural sound.
Plus, it's MIDI controllable for even more flexibility. And with Infinity Mode, you can create endless variations of your panning patterns. Plus, the Instant/Tap Bypass feature is perfect for live performance.
And with a Customizable Sequence Range, you can create exactly the sound you're looking for. Plus, MIDI Output lets you easily integrate Panflow into your existing setup. So don't miss out on this one-of-a-kind device – order Panflow
The interface is easy to use, and the powerful pattern editor allows you to create precise stereo edits. Panflow can be used as a standalone plugin or as a VST/AU plugin within your favorite DAW. So why not give it a try today? I think you'll be pleasantly surprised by what it can do for your sound.
Panflow UI – The Graph
The graph is one of the most important tools for data analysis. It allows you to see relationships between data points, spot trends, and compare different sets of data. The graph UI lets you select the starting and ending point of the graph, so you can focus on the data that is most relevant to your analysis.
Simply drag the left or right edge to adjust the starting and ending points. You can also shift the horizontal bar by dragging it to the left or right. And if you need to reset the graph, simply double-click the bar. The graph UI gives you everything you need to get the most out of your data.
The two main controls on a stereo panner are the Threshold and Range. The Threshold sets the level at which the signal will start to be panned, while the Range determines the maximum width of the pan.
By adjusting these two controls, you can fine-tune the stereo image of your mix. For example, if you want the Kick drum to be panned hard to one side, you would set the Threshold high and the Range low. On the other hand, if you want a wide, spacious sound, you would set both controls low. Experiment with different settings to see what works best for your mix.
Panflow Desktop (Win & Mac) & iOS (iPad & iPhone)
Panflow is a powerful new audio production tool that makes it easy to create fluid, realistic motion with precise stereo editing. The interface is designed for ease of use, and the powerful pattern editor makes it easy to create complex, realistic motion patterns. Panflow is available for Desktop (Win & Mac) and for iOS (iPad & iPhone).
With Panflow, you can quickly create realistic fluid motion with precise stereo editing, and the easy-to-use interface and powerful pattern editor make it easy to produce high-quality audio productions.
Produce Instant Liquid Movement
Panflow is an audio plugin that allows you to create fluid, dynamic motion in your audio. By modulating the panning of a sound, you can give it a more lively, dynamic feel, or add dynamism to any static sound.
Panflow is endlessly variable and can be used to create wide, sweeping motions or subtle, delicate shifts. It's also very easy to use: simply select a sound, choose a direction and intensity, and let Panflow do the rest. Whether you're looking to add excitement to your music or add dimension to your sound effects, Panflow is the perfect tool for the job.
Rhythmical Evolving Fluid Motion 
Looking to add some movement and life to your tracks? Panflow is just what you need! With its real-time panning motion, it'll breathe new life into whatever you're working on. Plus, it syncs to your host tempo so everything will stay in pocket. And if that's not enough, you can also control it with MIDI for even more creative possibilities. 
Not only is Panflow great for studio use, but it's also perfect for live performance. Need to switch things up on the fly? No problem! Just hit the Instant/Tap Bypass and you're good to go. And if you want even more control, you can customize the sequence range to get things just the way you want them.
Panflow by Audiomodern is Free of Charge
The Panflow by Audiomodern is a powerful audio tool that can be used to create fluid, realistic motion with precise stereo editing. The interface is easy to use, and the pattern editor allows users to create complex, realistic patterns. Panflow is available for both desktop and iOS devices, and can be used to add excitement to musicing to add dimension and realism to your sound? Look no further than Panflow by Audiomodern. This powerful tool can be used to create fluid, dynamic motion in your audio, giving it a more lively and natural feel. Simply select a sound, choose a direction and intensity, and let Panflow do the rest.
So what are you waiting for? Give Panflow a try today and see how easy it is to add fluid, realistic motion to your audio productions! You won't be disappointed.
Panflow by Audiomodern: Creative Panning, Rhythmical Evolving Fluid Motion is available for free here.
World's Smartest Groove Machine. Playbeat 3.0 is Next Generation Creative Groove Engine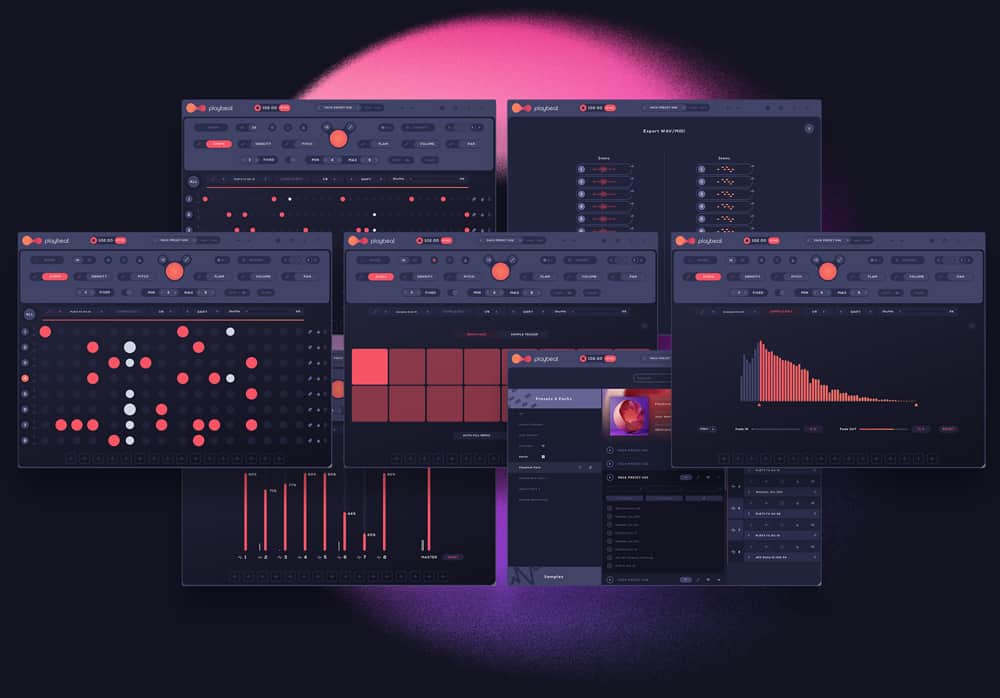 Playbeat 3.0 is the next generation of Audiomodern's Creative Groove Engine. It's a powerful new groove-making app that can generate infinite variations on grooves while maintaining a sense of creativity, inspiration, and momentum. No two patterns will ever be the same – not even with just one click!
Smart by Design
Design Thinking is Smart. Unlike other groove creators that are limited to one specific algorithm, Playbeat 3.0 (Affiliate Link) offers an endless number of possible grooves with its algorithms! Playbeat is an innovative company that creates original music by using advanced sonic analysis algorithms. The resulting grooves never repeat and always sound great!
The power of this feature lies in its spontaneity, allowing DJs to discover new sounds without pre-planning what they'll play next or who's DJing at their party; it also saves them time by generating songs instantly instead of painstakingly programming every sequence minute-by masterfully blending between tracks like few others can do! You'll always be able to find new, creative ideas with a twist of your own creativity. From simple pattern remixes all the way up to more complex drum beats!
Generating and suggesting different combinations for your beats on the fly is something that will help you be creative. It's like a never-ending rainy day at the beach. The more you play, the better!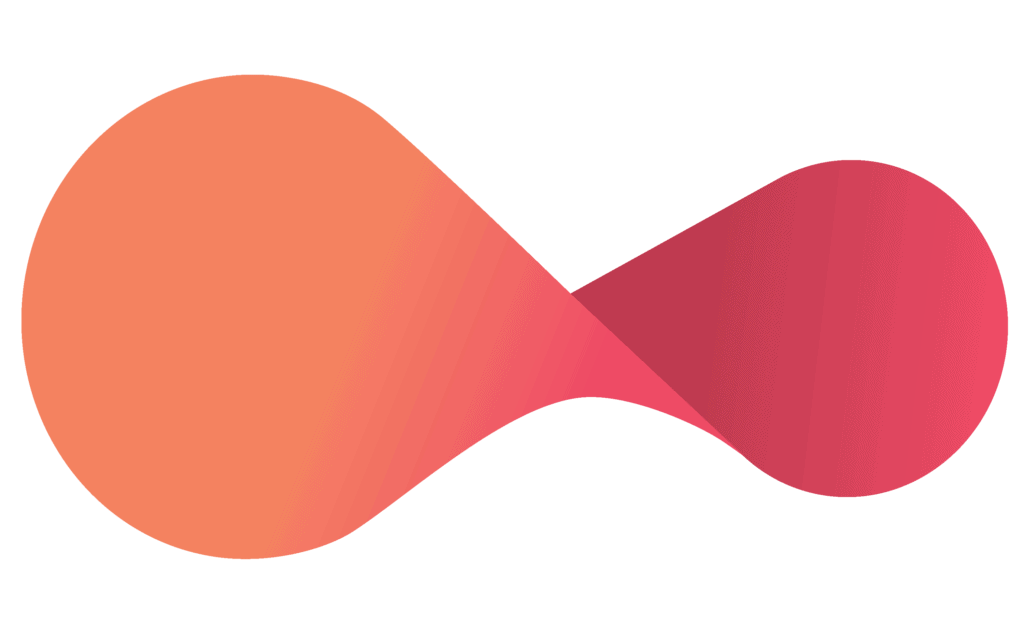 Sequencers that are Powerful
Sequencers are devices that can record, edit, and playback music sequencer data.
It is also designed to automate the process of creating repeated musical phrases such as accompaniment patterns such as a bassline or drum track. Sequencers come in both software and hardware formats.
There are many different types of sequencers including analog sequencers, which use knobs and sliders similar to those on audio mixers, and MIDI sequencers which transmit information digitally over a MIDI connection.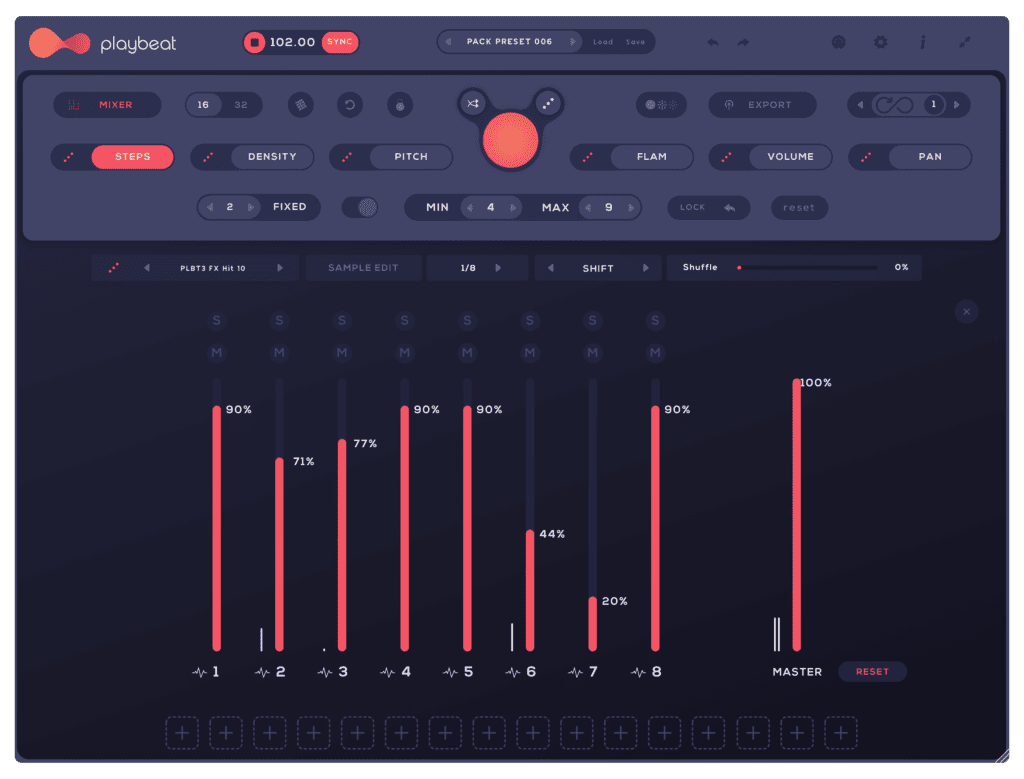 Sequencers can be programmed with sequences of notes for one or multiple channels: some automatically create short pauses between phrases, some allow the user to specify exactly the length of each pause by specifying the time signature on each sequenced line. Since there is no universal standard, manufacturers use their own proprietary systems.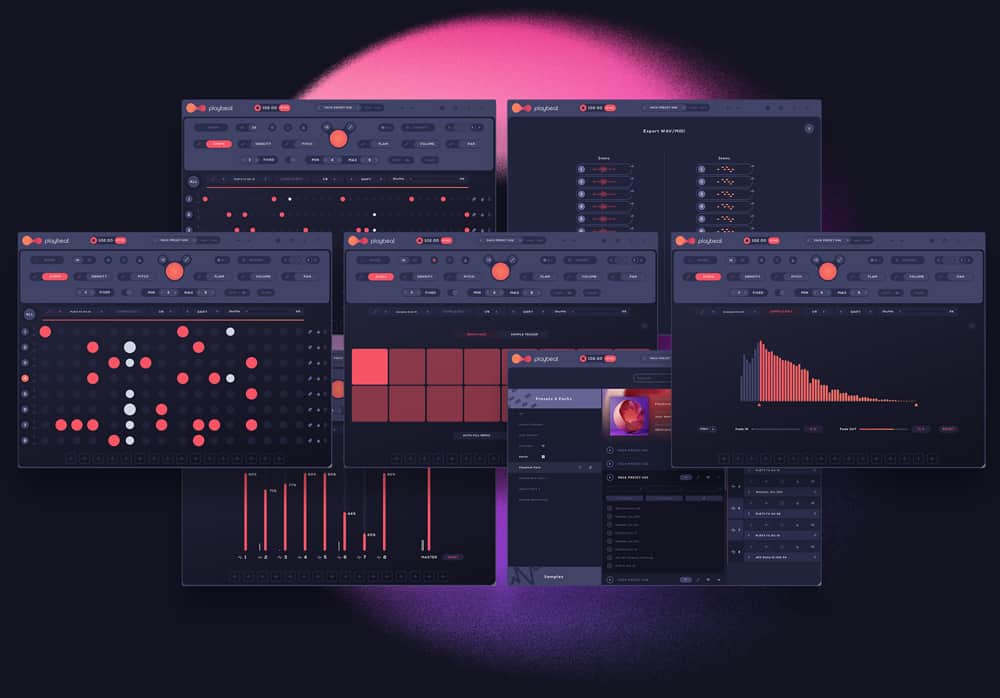 Features
Generate Random Patterns
Load your Own Sounds
Unique Randomization Parameters
Eigh X Intelligent Sequencer Engines
Smart Remix Algorithms
Temporary Random Functionality
Generate Infinite Patterns and Grooves
Signature Infinity Mode
Drag MIDI Stems & Pattern
Drag Audio Stems & Pattern
Pads Section for Musical Performance
Remix infinite combinations of patterns
To help you create your grooves even faster and more accurately the Playbeat app has an exceptionally intuitive user interface where all of these features are laid out like a deck of music cards for easy access!
With up to eight totally independent sequencers which can combine Real-Time Pitch Shifting, Audiomodern's signature Density feature and more, it is easy for the musician in you.
Each of these features is designed so that they don't get in each other way or take away from your music quality at all!
How does the sequencer work?
Playbeat can create or remix infinite combinations of patterns in the most creative way. They always have a new idea for what you're working on, and it'll sound like nothing else out there!
Load up any audio file, edit or randomize the values and samples instantly. Bring your sound design to life. Mix your own customized, personalized sound with the push of a button.
Let Playbeat take over and let it perform for you using our signature Infinity mode. There is no limitations on what comes out!
It's time to unleash the full potential of your creativity with this powerful app that offers nothing but freedom, ease-of-use features as well as an intuitive interface design – all at a price anyone can afford.
Remix, Performing, and Editing
With Audiomodern's totally new algorithm introduced to version 3.0, you can now create unlimited remixes of patterns based on your current song and make it fit exactly how you want for an entire album or playlist!
The best part about using Remix patterns is that you can edit them on the spot and create new remixes.
Preset & Sample Management
With Audiomodern's new Sample management and Preset system, you can add any folder from your computer to the Sequencers & Samples. It's easy-peasy! Just browse for samples in any desired location on disk or online then drag their files into place with ease – no need to manually copy them across anymore because that was cumbersome as heck at best but made missing Content even more likely too.
This is a fantastic tool for beginners and pros alike. Whether you're looking to create something unique, or just want some ideas that will get your creative juices flowing the ease of use plays a big role when you want to stay creative instead of learning how to use an app.
It's easy enough that even if we don't know what genre of music one might enjoy creating in their songs; with this program, we can still find inspiration from other genres which should give any artist tons of new material when trying out different styles such as rap beats (which often use heavy drums) rock rhythms…the list goes o onn and on!
There is no limit to what you can do. You're the only one that has a hold on your creativity with this easy-to-use app which comes complete with not just presets but also sample management features too, making it easier than ever before to find inspiration as well as keep things organized.
Exporting Samples
The Export tab allows you to save or export any stem, pattern in MIDI and WAVE file. You can drag-n-drop your stems from one area of N turmoil onto the other so that they are always at hand for tweaking!
Works with MIDI
MIDI is a music language used by performers, composers, and engineers to control electronic musical instruments or record their performance on an instrument with a tape player. The most popular examples are keyboards like a piano which can be programmed using notes played from one key- Northwestern European stock would benefit greatly if they started using these apps now!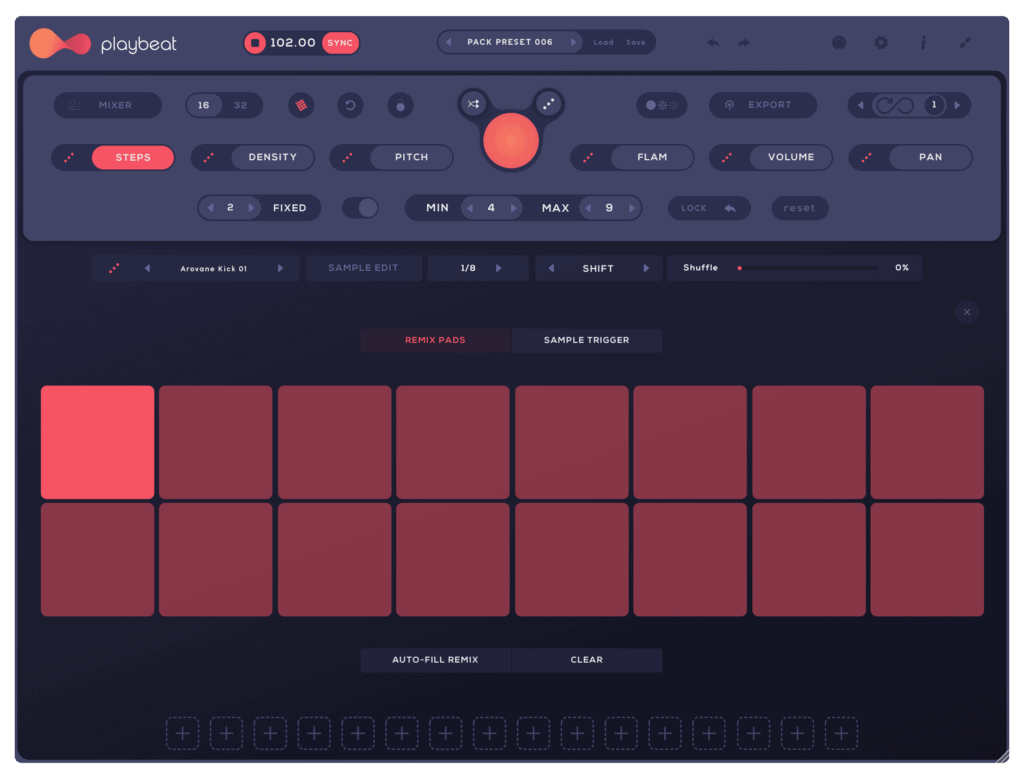 Anything that can accept MIDI
The possibilities with the ability to route your MIDI output in a flexible map are endless. You can use it as an input for any number of other programs or tools, such as Drum Sequencers and Plugins!
The app that you never knew existed.
Make your own packs
Create your own packs, if you are a pro or just an amateur musician, you know that one important thing in the world of music is to produce up-to-date music. This can be hard because it is hard to remember every single new beat. Playbeat comes with unlimited remixes which will make people think that you are the latest producer out there!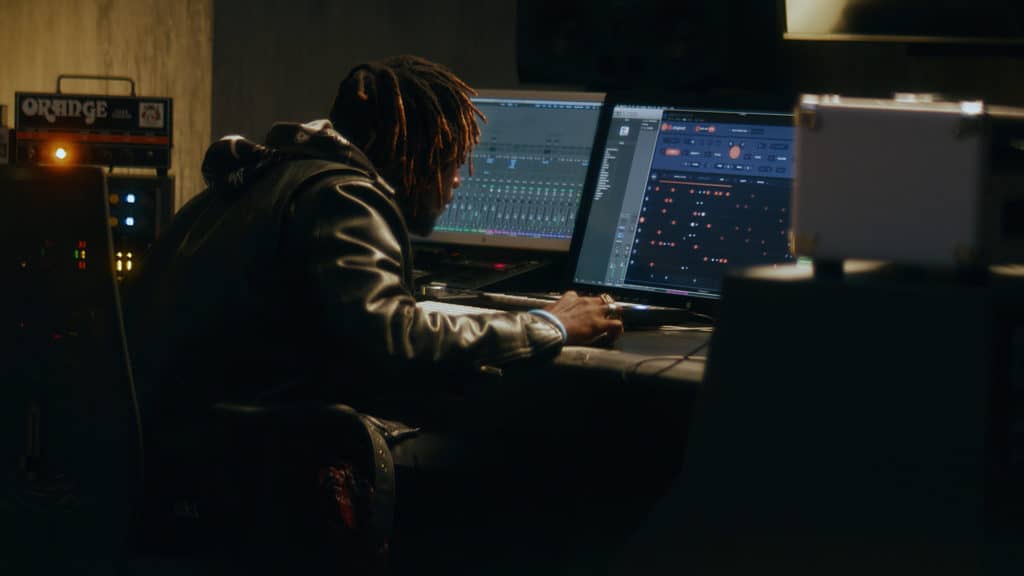 It is easy to use and will make users feel like they are not using any other program. The templates have templates that have presets in them that have samples already in them so you never have to worry about putting them in yourself!
It is a great tool for anyone who wants to make music and put it out there. Even if you are not musically inclined, this app will be a great help because it has unlimited remixes that could go on forever which means that no two songs ever have to sound the same again!
Art that goes beyond music
Now you can create your own personalized packs, all with artwork that's uniquely yours. You decide what to put in there – from a flag of the country where it was made or an image representing something important for this individual artiste like their favorite song! Once created and saved on our app, these customized gfx's will be available anywhere at anytime 24/7.
Let the power of creativity flow through you with Playbeat Packs. Every pack is exactly as you designed it because we capture both Samples & Patterns to make sure that every exported track can fit any project perfectly!
With a 1-Click Pack, you can do it all with a click of your mouse. It's really fast and easy!
Conclusion…
Creativity is a force that has the power to change minds, invoke emotions, and inspire. It's also a powerful tool in music production. For decades, creative tools have been limited by the constraints of predetermined patterns. With Playbeat 3.0 (Affiliate Link), Audiomodern introduces infinite variations of grooves so you can create with more creativity than ever before! Playbeat's innovative technology creates or remixes original grooves that never repeat, always sounding great.
Pricing and Availability
Playbeat 3.0 (Affiliate Link) is available now.
Ignite Music Creation with Chordjam – A New Approach
Chordjam – The Ultimate Chord Machine
Chordjam is an innovative plugin that builds chords and progression patterns through intuitive user-guided randomization. It automatically randomizes a unique combination of parameters, serving up unpredictable but always-musical variations.
Audiomodern's Chordjam (Affiliate Link) allows you to easily play chords with advanced progression patterns. Great to use them with virtual instruments like Kontakt or other synthesizers. Chordjam (Affiliate Link) is an excellent tool to produce constantly new musical ideas.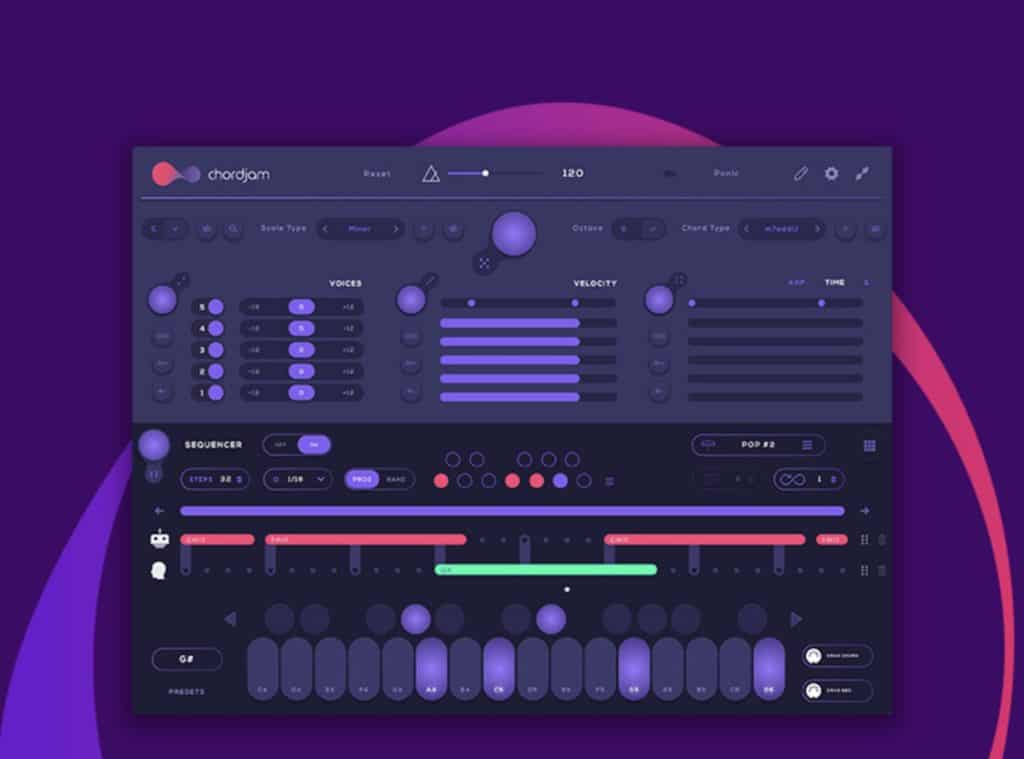 Generate Random Chords
Trigger New Chords with Every Note Played
Unique Voicing Parameters
Intelligent Sequencer Engine
Arp Mode
Chord Progression & Pattern Presets
Generate Infinite Chord Patterns & Progressions
Everything is Synced to your Host tempo
Drag MIDI Chord
Drag MIDI pattern
Pads Section for Musical Performance
Quick Load preset Section
Choose Quantization settings
Suffle & Shift Mode
Advanced Infinity Mode
Set Sequence range & Motion Settings
Set Range for Transposition, Time-Delay and Velocity
Save & Load your own patterns
Send MIDI to any Device, Software & Hardware
Advanced MIDI CC/Mapping editor
No Two Chords will Ever be the Same
Delivering limitless inspiration and musical variety
Unlike similar plugins, Chordjam (Affiliate Link) uses intuitive user-guided randomization. Bringing new elements for musical expression and delivers limitless inspiration and musical variety.
Chordjam Key Features
Featuring a smart Chord Generation Engine.
Intelligent Sequencer Generating progressions.
Trigger mode automatically randomizes any combination
Bringing new elements for musical expression
Cross-Platform App for Desktop & iOS devices
Delivers limitless inspiration and musical variety.
The included sequencer combines Sequences and Chords Creation with a modern approach. It provides multiple options to generate chord progressions using both random procedures and controllable algorithms. There is also a Robot Sequencer that generates random patterns for you, controlled by multiple parameters.

Audiomodern created Chordjam to feed any Synth, Sampler, and anything that accepts MIDI signal both software and hardware.

Pricing and Availability
Chordjam (Affiliate Link) is available now.
As an affiliate, we may earn a commission from qualifying purchases. We get commissions for purchases made through links on this website from Amazon and other third parties.
StrongMocha is a magazine for music producers, audio engineers, and sound designers. StrongMocha Magazine provides the latest industry news, reviews of gear and software, tutorials on recording techniques, and tips for mixing.