Equilibrium by Luftrum for Omnisphere 2.6
Equilibrium is a small but exclusive selection of 64 fresh presets for Omnisphere v2.6 or later, crafted by sound designer and producer legend Arksun and curated by Luftrum.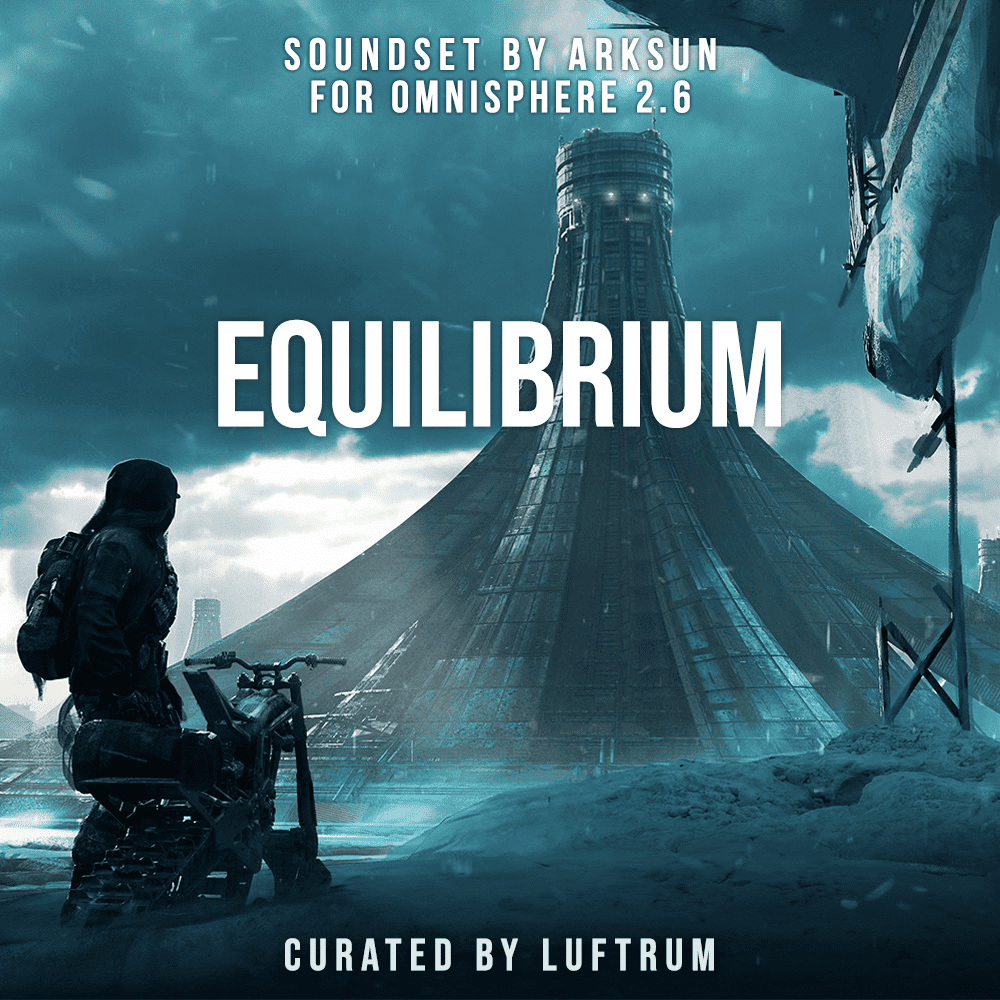 Equilibrium contains usable and expressive presets with fewer soundscapes and textures, sounds that are unique and utterly addictive to play! From cinematic pads to driving arpeggio plucks and sequences, soaring yet sedating synth keys and leads and a good handful of cutting-through basses. Aimed towards film score and game composers but also very suitable for any production in need of electronic elements.
We dare to say… the demo below is one of the finest tracks ever produced for a Luftrum release. Listen to A Winters Tale composed and arranged by Arksun using 30 presets from Equilibrium with no additional sounds or other fx plugins of any kind.
All presets got a few dB headroom and are sorted in official Spectrasonics categories, have modwheel assigned and aftertouch where it gave meaning. There's a PDF guide included describing how to install the set. Also included as a bonus, are four desktop wallpapers of the cover art including a 4K UHD 3840×2160 version to the widely used 1920×1080.
Availibility and Pricing
Equilibrium is attractively priced at $26 with a 10% discount code until February 3, just enter astateofbalance upon checkout. Add Luftrum 18 (Luftrum & Arksun collab) to the same cart and save 10%.