XILS-lab Pushes Paraphonic String Machine's Sought-after Seventies-vintage Sound
XILS-lab pushes paraphonic string machine's sought-after Seventies-vintage sound into inspired 'numeric namesake' virtual instrument
XILS-lab newest XILS 505 is a 'numeric namesake' virtual instrument inspired by the (analog) architecture of one of the finest paraphonic string machines of its (Seventies-vintage) era, emerging from an acclaimed Japanese electronic musical instrument manufacturing company's confident claim of "…a new synthesizer sound with chords, based on the strings sound with the aid of synthesizer technology…" at the time, and now radically reimagined above and beyond the still-sought-after sounds of the original's so-called 'Analog Orchestra' of STRINGS, SYNTHESIZER, and BASS sections to include an added HUMAN VOICES section (as an alternative oscillator source for its authentic-sounding SYNTHESIZER section) and more.
Absolutely appreciating the still-sought-after sound of one of the finest paraphonic string machines of its era — emulated so beautifully by XILS 505, XILS-labs' latest virtual instrument — involves stepping back, briefly, in time… to the late-Seventies, when most major synthesizer manufacturers moved into producing polyphonic instruments, incorporating divide-down technology used to already achieve that improvement in electronic organs of the time. Typically, a high- frequency clock drives a TOG (Top Octave Generator) oscillator chip — commonly known as a TOD (Top Octave Divider) — creating all the note frequencies for the top octave as basic square waves, which can then be fed to flip-flop dividers to produce an octave lower note. Needless to say, the output of that flip- flop can then be fed to another to get an octave below that, and so on.
On the face of it, this basically brought about an electronic instrument sub-genre: string machine — musically appropriate, somewhat, since it characterized the stylized synth sound that they tellingly make! Many of these instruments — including Moog's megabucks-priced pioneering Polymoog keyboard (manufactured with widely criticized complexity and resultant reliability issues in the United States between 1978 and 1980) — are fully polyphonic… pressing down all keys results in all notes being heard. However, some — such as the aforesaid 'numeric namesake' virtual instrument's Seventies-vintage string machine inspiration, itself considered to be one of the Japanese manufacturers involved's finest electronic musical instruments of its era — are paraphonic.
Put it this way: XILS 505 politely pays hommage to its inspirational paraphonic precursor in many more ways than sound alone, authentic-sounding as it irrefutably is. It prominently positions Paraphonic (wording) across its realistically-rendered GUI (Graphical User Interface) in the same way as the original hardware has that same word boldly blazoned across its front panel; it is, after all, a paraphonic instrument in that it can play multiple pitches at once using all of its 49-key, four-octave (split) keyboard, albeit with a single shared VCF (Voltage Controlled Filter) and volume ENVELOPE so collective chords swell and diminish as a single cohesive whole. With welcomed authenticity in mind, XILS 505 provides up to 49 voices of polyphony from an aliasing-free exact emulation of one TOD oscillator, offering all the layering, source mixing, and sound sculpting possibilities of its analog ancestor. As such, it includes all parameters present in the original hardware's so-called 'Analog Orchestra' of STRINGS, SYNTHESIZER, and BASS sections, such as the pivotal balance between the STRINGS section's 4' and 8' registers, readily making it one of the most versatile and powerful string machines manufactured to date.
Duly reaching above and beyond the inspirational (analog) architecture of one of the finest paraphonic string machines of its (Seventies-vintage) era effectively informs XILS-lab's latest virtual instrument. Indeed, company CEO Xavier Oudin offers the following insight into its creation when writing the following, excerpted from the XILS 505 user manual: "We at XILS-lab do our best to create authentic recreations of the great synthesizers we emulate and then take it even further. What can be done with today's computers allows us to take these emulations beyond what was feasible when these products were first created. Our goal is to be true to the original in sound and modulation routings and then add features that were just not possible before."
XILS 505 is following fanciful features are truly a state-of-the-art sonic experience in their own right while remaining true to its inspirational paraphonic precursor: aliasing-free exact emulation of one TOD oscillator providing up to 49 voices of polyphony; STRINGS section with its own FILTER, WAVE FRM (waveform modulating) and ATTACK and RELEASE settings; SYNTHESIZER section with dedicated ADSR ENVELOPE settings, 24dB analog VCF emulation with ENV (envelope) and LFO (Low-Frequency Oscillator) MOD (modulation), various 'Rocker-switched' sound sources, and special SECOND TOUCH re-trigger feature; HUMAN VOICES section with custom FRMT (formant) and balance settings; BASS section with three cumulative waveforms which can all be filtered; one main LFO to control the VIB (vibrato) and another — freely assignable — in the advanced modulation panel (accessed by pressing the orange MOD. 'rocker switch' in the SETTINGS section); several envelope parameters for each section, including a global ADSR for the SYNTHESIZER section and another — freely assignable — (DADSR envelope) in the advanced modulation panel; a thick-sounding quadruple BBD (Bucket Brigade Delay) chorus/ENS. (ensemble), each section having its own send level; finely-tuned PHASER emulation, natural-sounding vintage REVERB, and true STEREO SPACE effects (accessed by pressing the orange FX 'rocker switch' in the SETTINGS section); advanced modulation matrix with six nodes addressing 14 sources and 24 destinations to provide access to numerous 'secret hardware' parameters; special GLIDE function; and an advanced polyphonic ARPEGGIATOR. As such, a lot of those parameters were not accessible in XILS 505's analog ancestor. And last but by no means least, all XILS 505 parameters, of course, can be controlled via MIDI (Musical Instrument Digital Interface) CC (Control Change) messages in a host DAW (Digital Audio Workstation).
With all that in mind, musically-speaking, XILS 505 can creatively combine its fanciful features to result in a much larger sound palette than that which was already available to owners of its inspirational (and increasingly rare) paraphonic precursor, allowing anyone to play parts that cannot be reliably replicated with any other synthesizers — Seventies-vintage in origin or otherwise!
Availibility and Pricing
XILS 505 is available to purchase as a USB eLicenser or iLok (1 and 2 dongle hardware or software) protected plug-in at an introductory promo price of €89.00 EUR until February 29, 2020 — rising thereafter to an MSRP (Manufacturer's Suggested Retail Price) of €149.00 EUR.
XILS 505 is also available as part of the Analog String Machines bundle together with XILS V+ (offering VOCODER, HUMAN VOICES, and STRINGS sections) at an introductory promo price of €119.00 EUR until February 29, 2020 — rising thereafter to an MSRP of €199.00 EUR.
Note that owners of XILS V+ can upgrade to the Analog String Machines bundle at an introductory promo price of €39.00 EUR until February 29, 2020 — rising thereafter to an MSRP of €59.00 EUR-
XILS 505 can be directly downloaded as a multi-format AAX, AU, and VST (Mac OS X 10.8 and later) and AAX and VST (Windows 7, 9, and 10) plug-in from here.
Donner B1: A 303-Style Analog Synth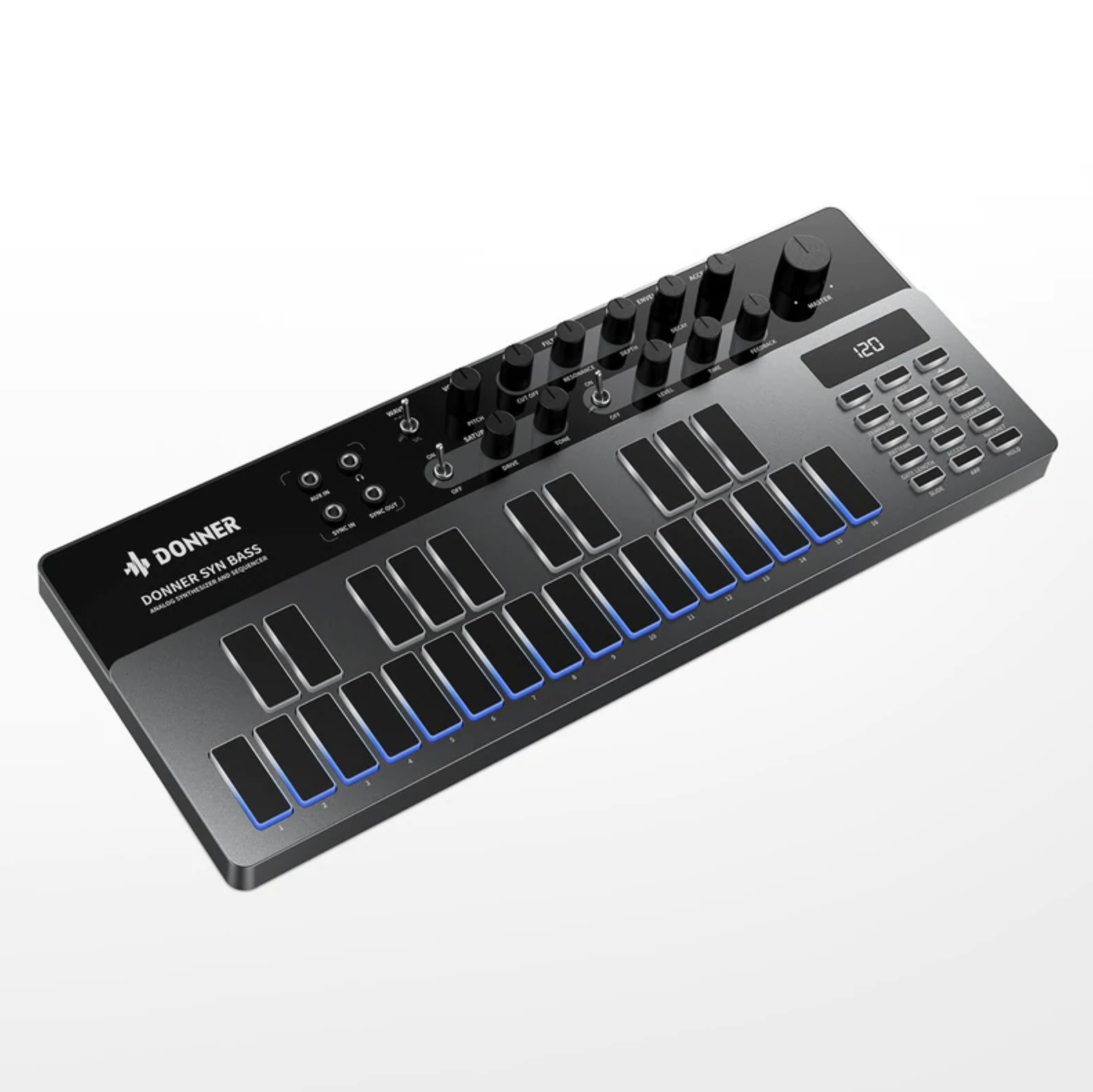 I checked out the brand new Donner B1 Bass Synthesizer:
Donner B1 analog bass synthesizer has made unprecedented innovation in the operation interface, provide simpler and more intuitive interface for all music lovers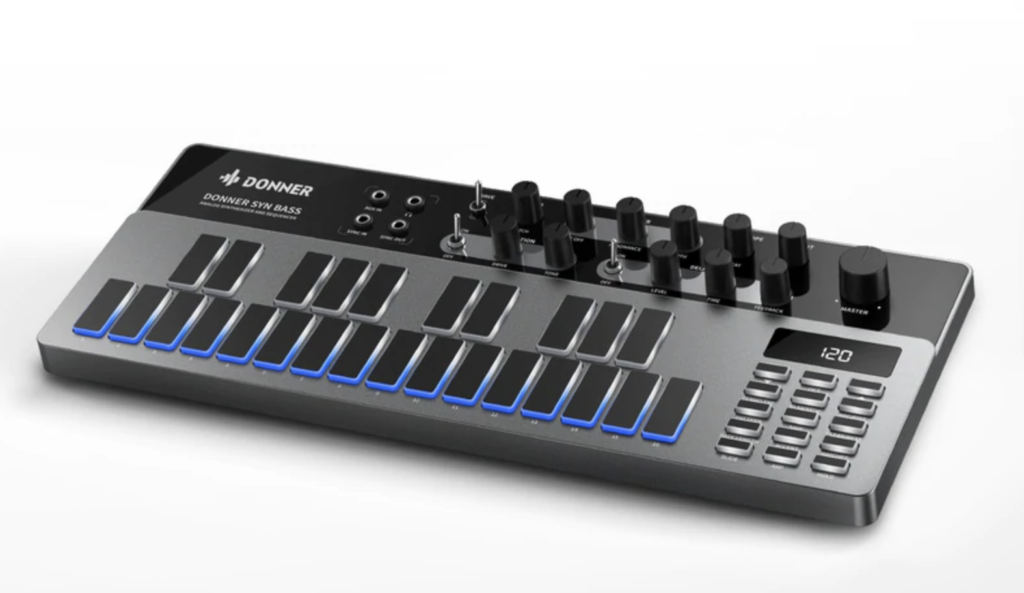 PREPARATO Double Bass – the Second Chapter of the Preparato Series Project
PREPARATO Double Bass by XPERIMENTA Project
PREPARATO Double Bass is the second chapter of the Preparato Series. Flavio and Filippo, the creative minds behind this project, followed the idea of searching, new sounds from the most interesting acoustic sources. This is why Preparato Double Bass comes with 24 unique preparations, recorded in Rocchi Scoring Stage in Rome, using only top-eng gear.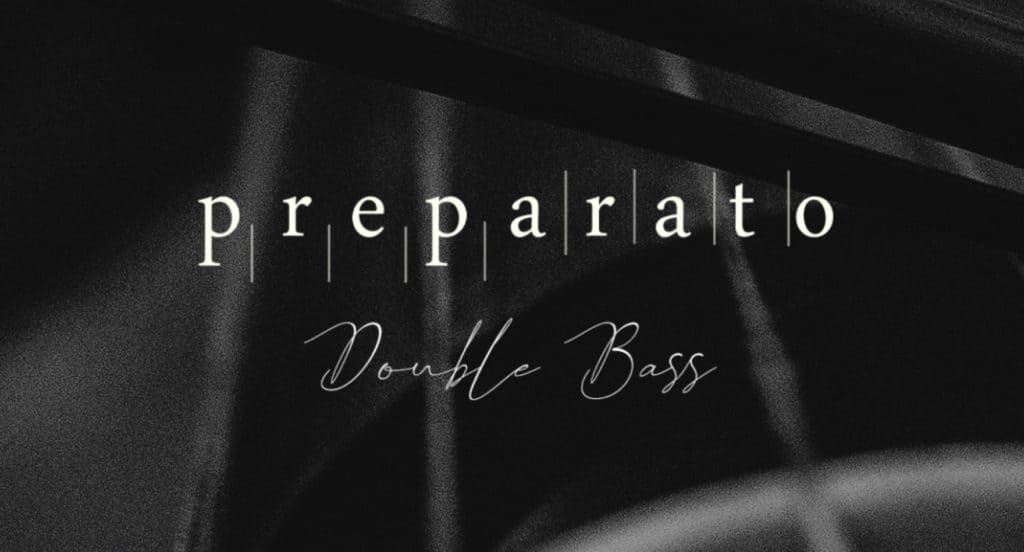 PREPARATO Double Bass Features
12100 Samples, 8,29GB
+200 Presets made by sound designer and professional artists
Requires Kontakt Full 6.4.2 or higher
Good internet connection recommended
PREPARATO is an inspirational library; thanks to the new version of the "Acoustic Modular Instrument" engine based on a multi-layering system, PREPARATO allows you to have incredible control over the acoustic source, with endless possibilities of combination, useful in all kind of music.
The use of both acoustic sampling and creative modular software bring to PREPARATO the feel and power of a real synth, designed to meet the endless intricacies of a musician's mind.
Preparato Double Bass allows you to insert the 24 articulations on 4 different layers at the same time with independent controls, such as Filters, Distortion, 3 LFO and 2 Step Sequencer, and ADSR, controllable via Control Changes. The engine features also a powerful Arpeggiator, more than +25 Space IR and +20 Special FX, a collection of 10 effects, and an integrated Preset Manager. 
Preparato includes +200 factory presets made by the best sound designer and composers in the field.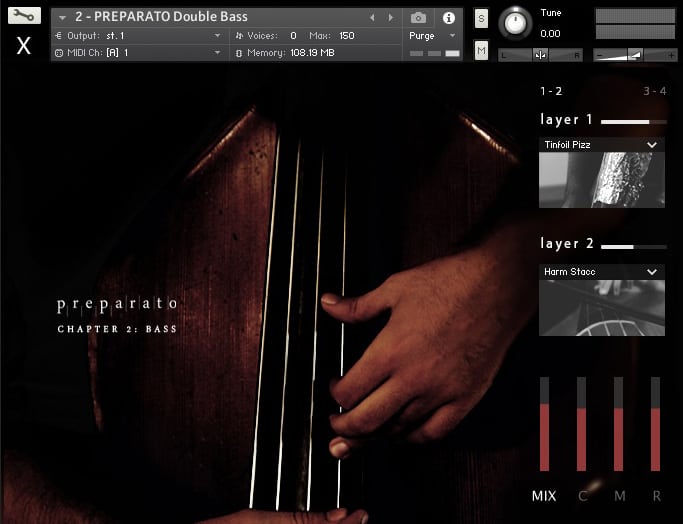 Pricing and Availability
PREPARATO Double Bass is available with an intro offer: 99$.
Ample Sound Updates the Ample Bass Upright
Ample Bass Upright Version 3.4
Ample Sound has updated the Ample Bass Upright to version 3.4. This is a free update for owners of the previous version.
Changes in Version 3.4
Erased buzz sound in original samples with lossless quality.
New keyboard skin – Dark Keys.
Improved IR-related algorithm with higher efficiency of Cabinets and Reverb.
Updated the old standalone host (ASHost) to the Rectangles.
Fixed VST3 parameter issue in some DAWs.
Fixed some bugs that caused crashes in Riffer and Strummer.
Fixed a problem that caused the Uninstaller unable to run on the latest versions of macOS.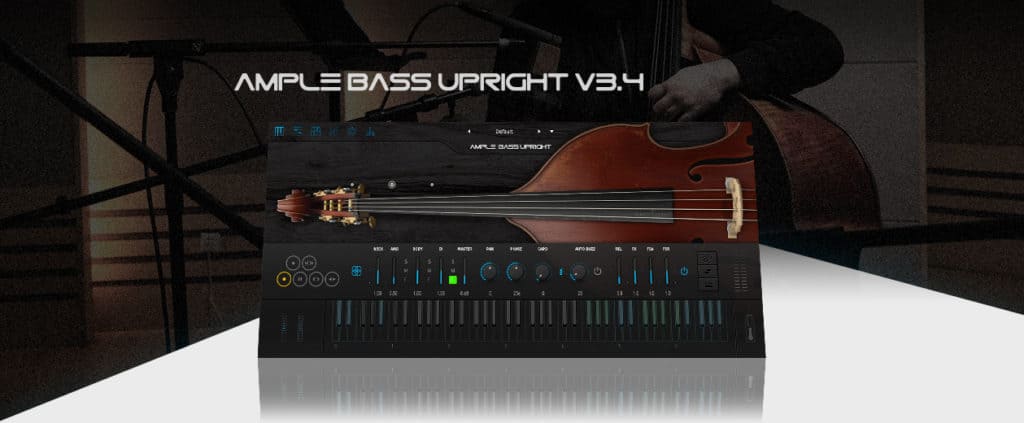 The v3.4 update is free. Users need to re-download and reinstall the ABU v3.4 instrument installer and new sample library installer through the MyAmpleSound webpage.
As an affiliate, we may earn a commission from qualifying purchases. We get commissions for purchases made through links on this website from Amazon and other third parties.
StrongMocha is a magazine for music producers, audio engineers, and sound designers. StrongMocha Magazine provides the latest industry news, reviews of gear and software, tutorials on recording techniques, and tips for mixing.