Freak Manifold Filter is back for preorder
Freak filter for your eurorack system is back. Vult has started taking preorders now. Vult expects to start shipping at the beginning of March. Freak is a high-end digital filter that runs most of Vult's Virtual Analog models. It can be run as a single Stereo filter or as two independent filters in Dual mode.
For existing users, this new batch will come with a firmware update adding a few extra tricks. Vult will keep adding new features to the filter until there's no space left.
This filter has the power of simulating more than 11 Analog Filters plus 1 distortion. Every model was meticulously developed to capture the soul of the original circuit and simulate it in real-time inside this 12 HP device.
This is the perfect filter for the people that cannot decide which Eurorack filter to buy. Now you don't have to make a decision because you can have them all.​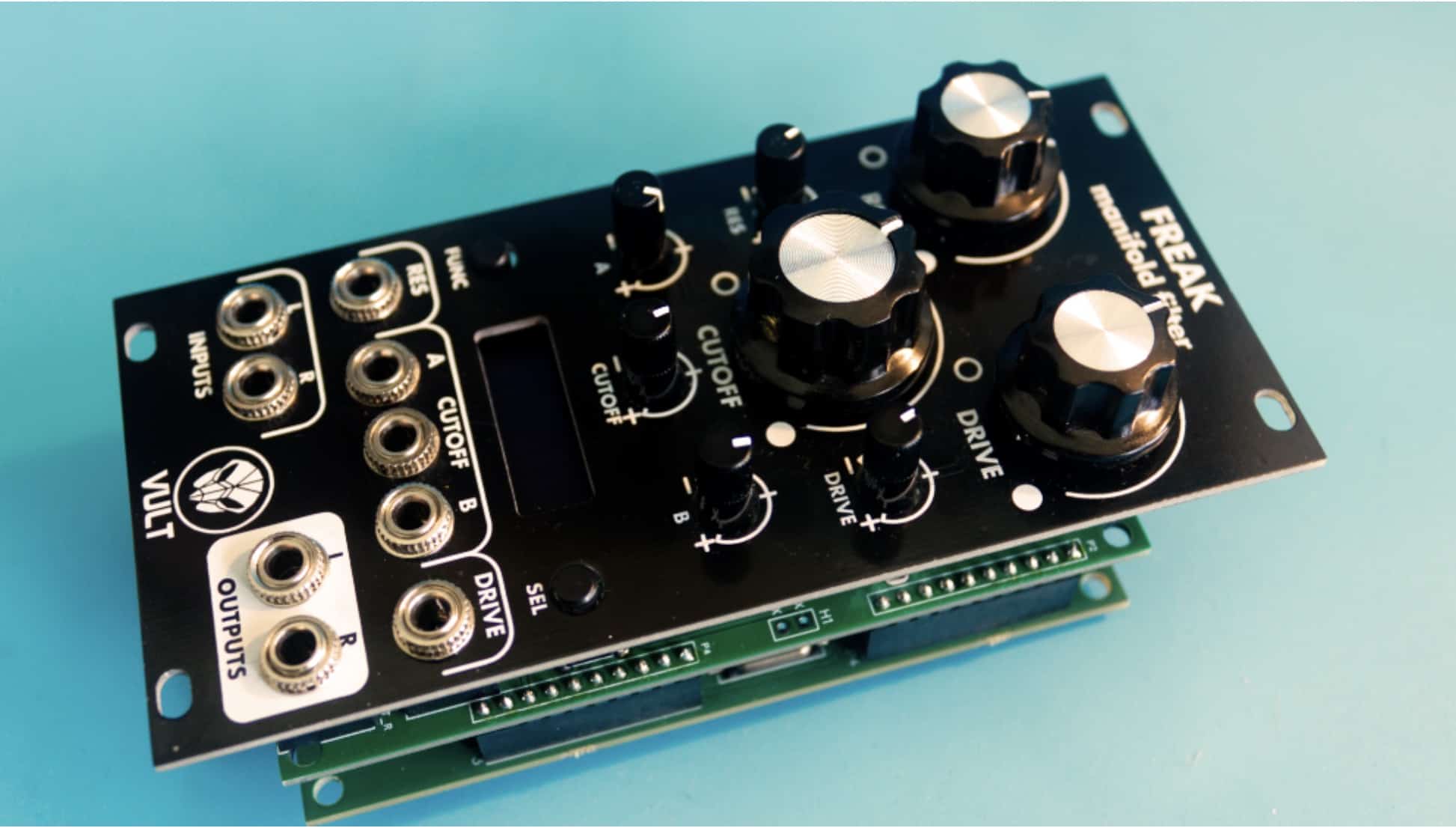 Freak Filters includes
​Tangents: Steiner-Parker filter (three variations, LP, HP, BP).
Lateralus: Ladder filter (6, 12, 8 and 24dB options)
Nurage: Low pass gate/Borg filter 
Ferox: CMOS filter (LP, HP, BP, Notch)
Vortex: Russian filter (LP, BP)
Stabile: State-Variable filter (LP, HP, BP)
Unstabile Circuit bent State-Variable filter (LP, HP, BP)
Vorg: MS-20 style filter (LP, HP)
Rescomb: Resonant Comb filter (Comb+ and Comb-)
Boomstick: Sallen-Key filter (LP)
Debriatus: Wave Destructor (Bit Crush, Wave Fold, Distortion)
​