PMSFX launches PM: BULLET BYS & IMPACTS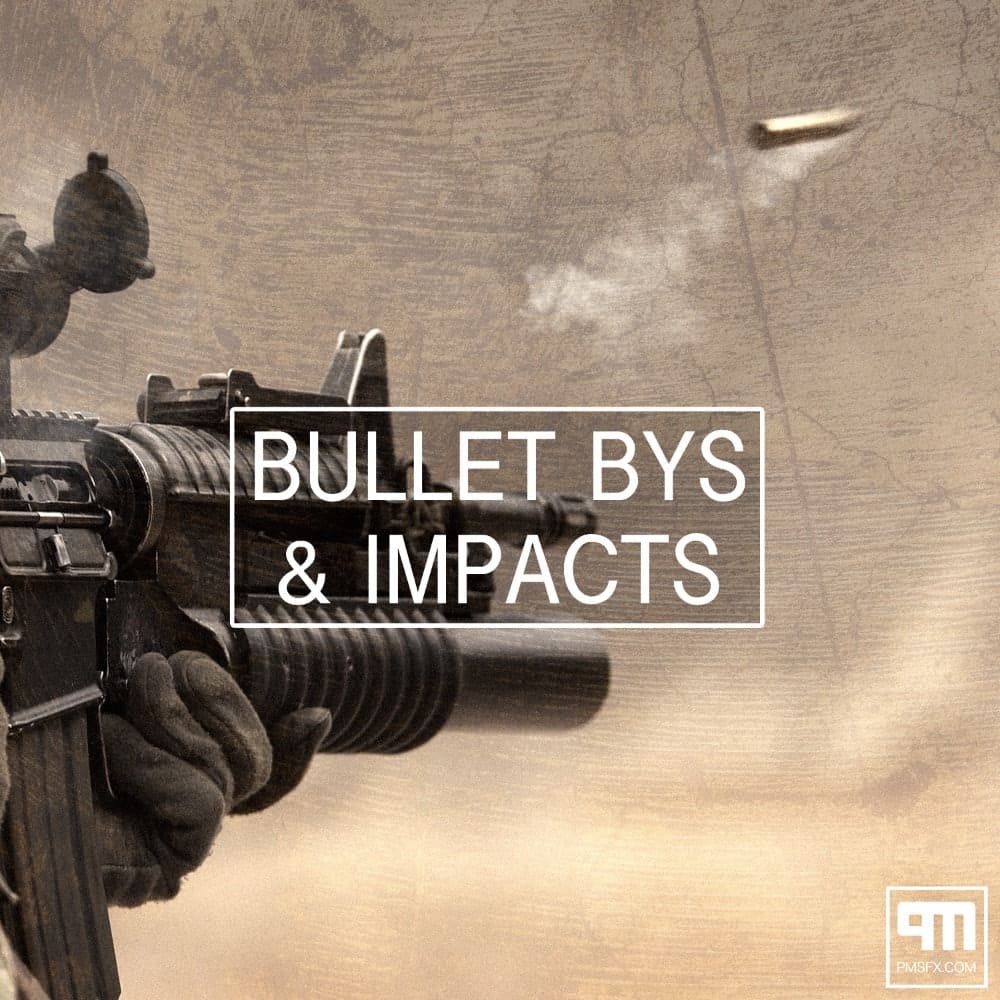 PM: BULLET BYS & IMPACTS
BULLET BYS & IMPACTS is a collection of a high-quality bullet pass by and impacts sound effects. It features 130 sounds total. All sounds were designed using both synthesized and organic recording. No gun was used to create this pack. All SFX have baked-in Soundminer's metadata.
BULLET Impacts:
x12 Dirt impacts
x8 Glass impacts
x42 Body/Flesh impacts
x16 Metal impacts
BULLET PASS BYS/WHIZZ BYS (long stereo files with a different pass by intensity)
x12 Airy whizz bys
x30 Airy + Tonal whizz bys
x10 Tonal whizz bys
CREATED WITH: Sound Particles, Sound Devices MixPre 6 + Sennheiser MKH8060 + ATE208 + DPA4060, PCM D100, Serum, Reaktor, Cargo Cult ENVY, Alto, Waves, Soundtoys, Sonnox, Fabfilter, DMG Audio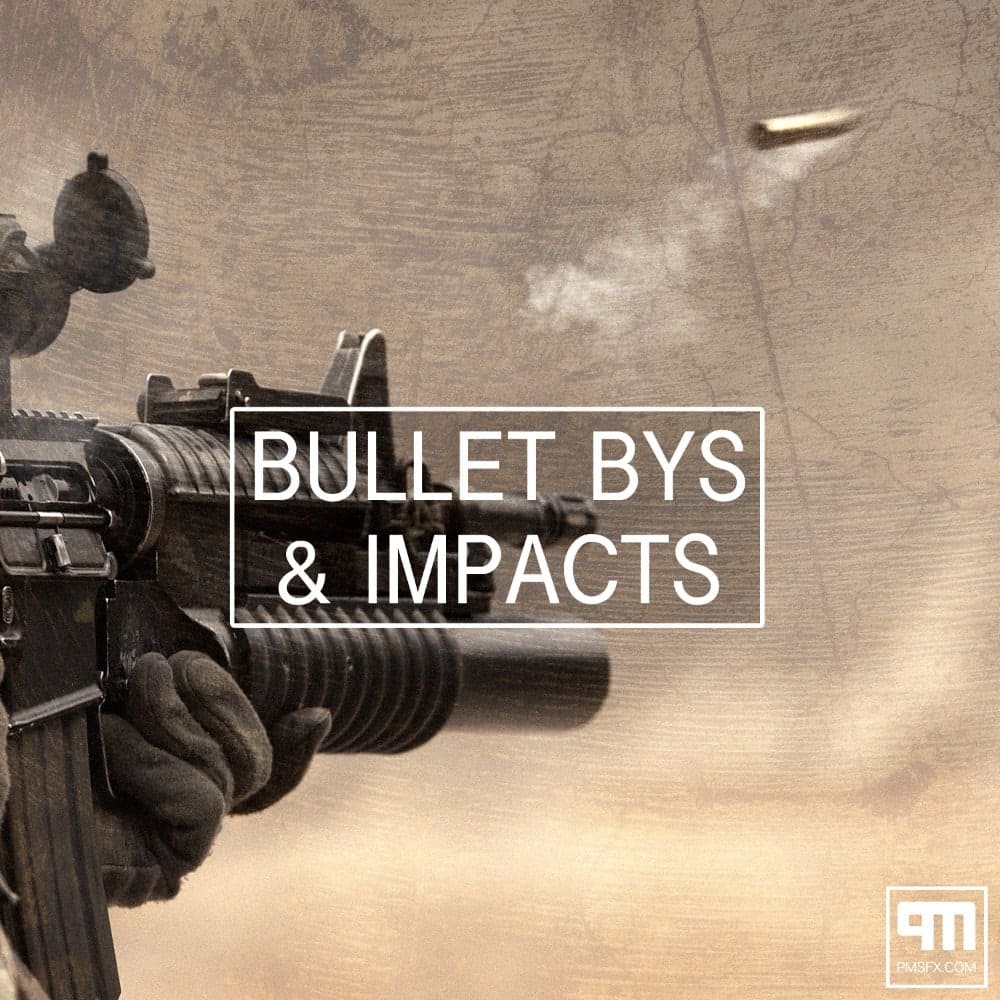 PM:SFX SUMMER SALE IS ON – EVERYTHING 40% OFF
PM:SFX SUMMER SALE IS ON
SAVE $1250 ON EVERYTHING BUNDLE! Entire PMSFX catalog in one bundle. All PMSFX releases in one bundle + 1 year of free updates! Get it for only $299.99 ($1550 value).
I advise the EVERYTHING BUNDLE for any sound designer or composer that looks for a extra sound. You get thousands of high-quality sound effects (48-192kHz 24Bit) recorded with top-tier gear (Sennheiser, DPA, Sound Devices, Ambient, Sony, etc) and processed with some of the best plugins and outboard on the market.
SUMMER SALE: 40% OFF ON ALL ORDERS – CODE: PMSUMMER2021
PMSFX Releases Dark Future a Collection of Dark, Futuristic Sound Effects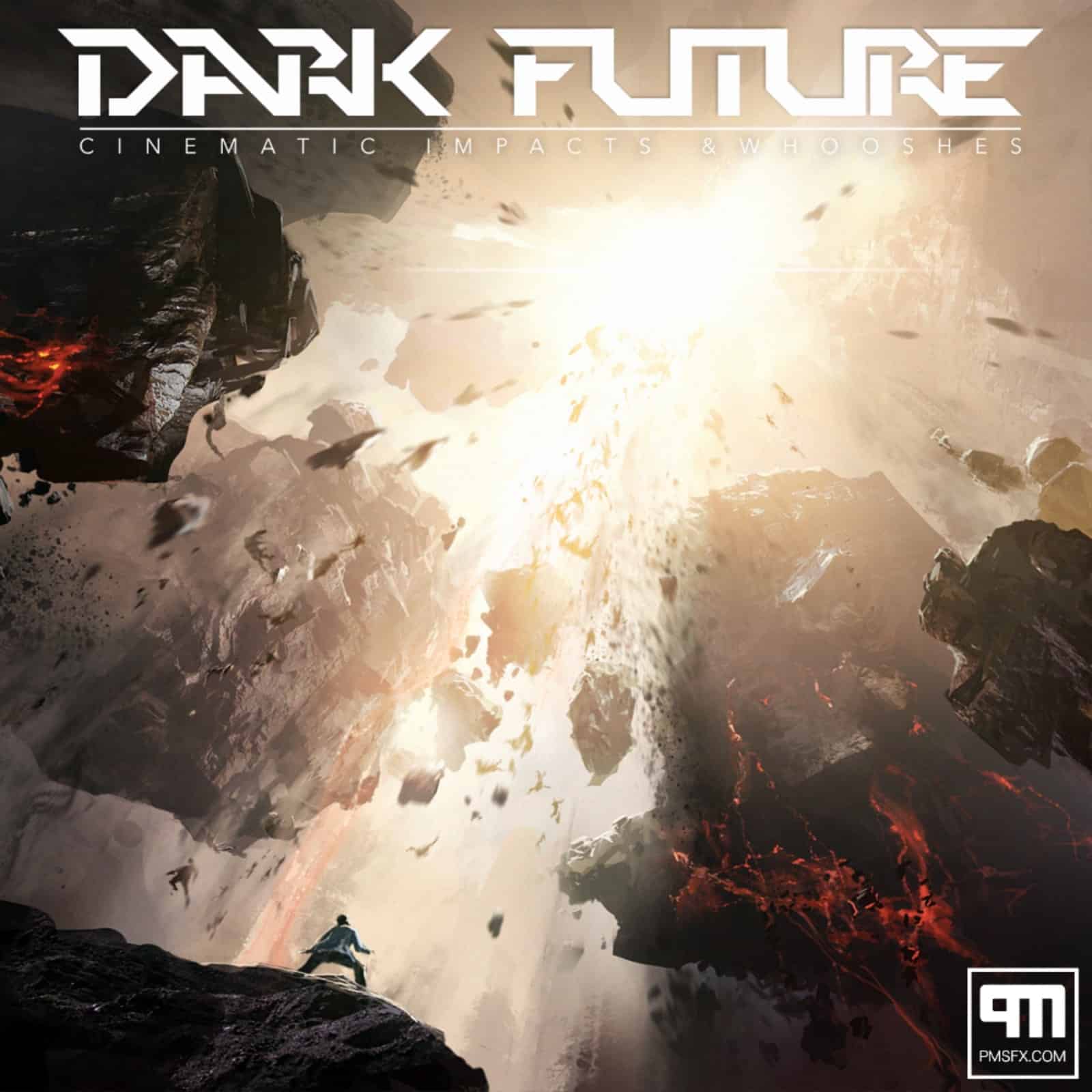 Dark Future – Dark, Futuristic Sound Effects
Dark Future is a collection of dark, futuristic sound effects, perfect for cutting trailers, sound design, cutscenes, and more. Over 900 source sounds have been used to create a rich sonic feel.

The library consists of over 300 Impacts – anything from distorted synth booms, mechanical and robotic impacts, subtle futuristic booms, downers to noise/static driven drops.
It also comes packed with over 100 morphing transitions/whooshes.
414 hi-quality, cinematic impacts, drops, transitions, whooshes and risers.
Pricing and Availability
Dark Future is available now.
Free SMENA SYMBOL Camera Foley by PMSFX
SMENA SYMBOL Camera Foley
PMSFX launched a new free SFX library – SMENA SYMBOL. The library includes 159 hi-quality sound effects of an iconic soviet camera – LOMO Smena Symbol. Recorded with 3 microphones: DPA4060 (extremely close), Sennheiser MKH8040 (close) and Sennheiser MKH8060 (mid close) at superb 192kHz 32bit.
Shutter releases,
Shutter speed dial movements,
Opening and closing,
Folding and unfolding rewind crank,
and more.
Pricing and Availability
This Free SFX Library SMENA SYMBOL is available now.
As an affiliate, we may earn a commission from qualifying purchases. We get commissions for purchases made through links on this website from Amazon and other third parties.
StrongMocha is a magazine for music producers, audio engineers, and sound designers. StrongMocha Magazine provides the latest industry news, reviews of gear and software, tutorials on recording techniques, and tips for mixing.