Momo Launches KORG NTS-1 Editor – Soundbank -VST and Standalone
Momo Launches KORG NTS-1 Editor – Soundbank -VST and Standalone
With the NTS-1 Editor, you have direct access to all parameters and can save them as a sound file and load them back into the NTS-1 at any time. 
KORG NTS-1 Editor  Features
Complex sound changes
Direct access to the sound parameters
X-Y modulation of all parameters
The Editor settings can be stored in a Soundbank. and loaded again.
A Soundbank with 100 Sounds is included.
With the "Random" Function new sounds can be generated quickly.
Signal Sounds Roundup May 2022

Hello everyone. We've been on a Budhist retreat in a cave on the dark side of the Moon for the last two years and literally just returned to Earth today. Did we miss anything whilst we were gone? Anything exciting happen?
Signal Sounds Roundup May 2022
Now that we're back, fully enlightened and settled in again we'll endevour to make these mails more regular, keeping it short and sweet and hopefully giving you the best new synths and modules and a few interesting titbits we've seen on our travels over the internetz.
Superbooth
Superbooth is the primary source of excitement in the modular and synth world at the moment, taking place in Berlin on Thursday 12th May through to Saturday.  Both myself and Aleks will be bothering every one of the 100+ companies exhibiting there to get the lowdown on what new delights they have for us.  We'll do a round up afterwards but the best place to see regular updates would be on our Instagram page.
Ben DivKid
Ben DivKid continued his mission to bring interesting and affordable modules to the world,  His last was with Stead State Fate (the wildly successful RNDStep) and this time around he returns to his first partners, Befacco, to bring us the Stereo Strip. 
It's outrageously good value given that some companies charge more than £200 just for an Audio In and Out module – this one offers that feature (Eurorack or standard Line level, separately selectable for both in and out) PLUS a very high quality Stereo panner and EQ circuit.  It's very funky and not very chunky given that it's only 6hp.  The usual high quality video from Ben (above) is here if you need more convincing.
Look Mum No Computer 
Look Mum No Computer has been a big figure on YouTube for a long time now and has a repuation for unusual large format 5U modular synths but has now taken those designs and succesfully transplanted them into Eurorack format.  The first (of many) module is an all analogue Oscialltor with built in visual Tuner (something rarely seen and since the demise of TipTop's Z3000…almost impossible to find) and other performance oriented features like Octave Switches.  Almost sold out already, move quick if you need to get one.
Non Eurorack Stuff 

Non Eurorack Stuff – still lots of interesting stuff happening outside of your rack, look out for some really, really good stuff from Polyend, Moog and Korg in particular and of course the new Dave Smith/Oberheim release, the OB-B8 which we'll be elbowing people out of the way to get a shot of at the show.

Signal Sounds Shop – if you've communicated with us over email in the last year you'll have heard us moan about how long it's taken to get the new place fully up and running after out move, however…..we have some final touches being applied to the showroom next week and after that we'll be in a much better place to make a really inviting and comfortable place to enjoy synths and geek out in. There's all the Eurorack you can eat plus a cross section of vintage synths, drum machines, mixers and effects to mess with. And a Beer Fridge.
New and Updated Stock
Just a few bits that are in stock now that are worth mentioning

This little lot have show up over the last week or two:
Korg Opsix – "CyberKorg" 50 Presets & Sequences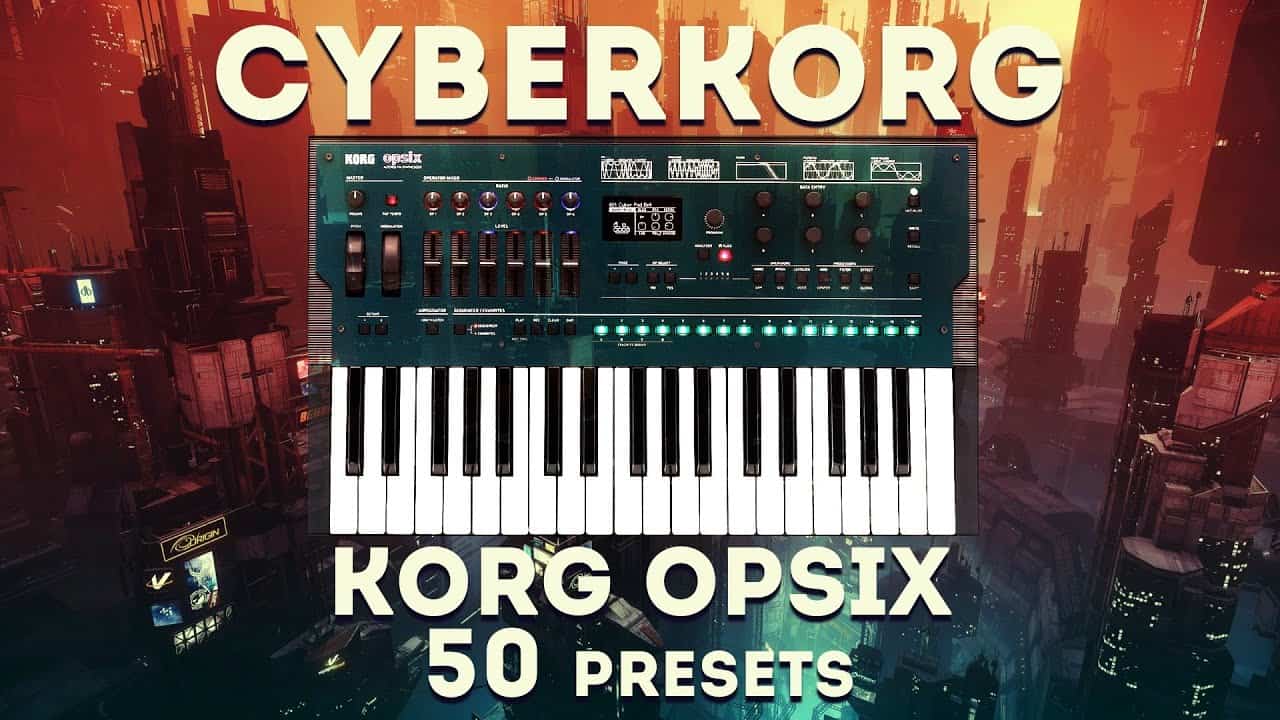 Korg Opsix – 50 Presets & Sequences
"CyberKorg" is LFO.STORE's first soundset from the Korg Opsix series made by Anton Sacral Reason & Nick Chronos – creators of Cinematica, Ambika, Wavestate sounds.
"CyberKorg" 50 Presets & Sequences
Massive strings & lush pads
Razor leads & plucks
Low & neurotic basses
Arps & modular sounds
Pricing and Availability
"CyberKorg" is available now.
Eurorack Live Patch Explained – Drums and Samples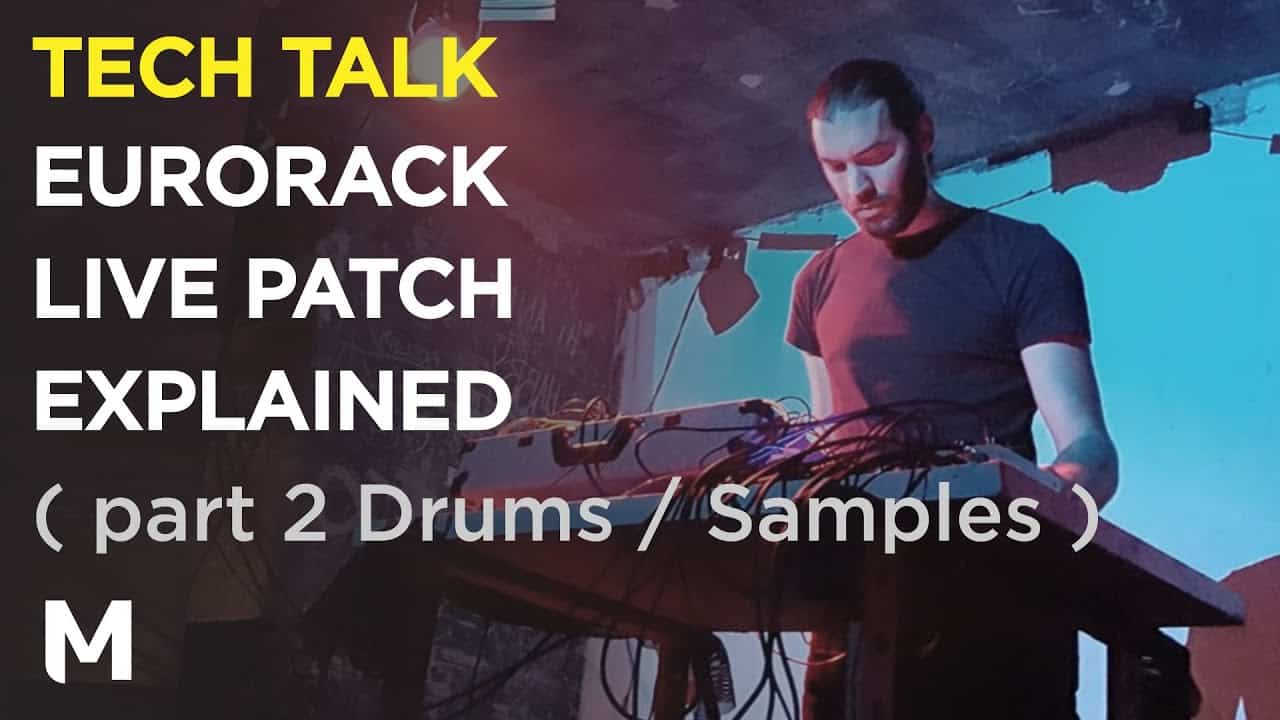 Eurorack Live Patch Explained – Drums and Samples
Hey there! This is the second video of a three-part series explaining the patch on my eurorack modular synth for live performances. This time we'll have a look at the parts of the patch responsible for drums and sample playback. Next week we go over how I clock and mix everything.
Pricing and Availability
As an affiliate, we may earn a commission from qualifying purchases. We get commissions for purchases made through links on this website from Amazon and other third parties.
StrongMocha is a magazine for music producers, audio engineers, and sound designers. StrongMocha Magazine provides the latest industry news, reviews of gear and software, tutorials on recording techniques, and tips for mixing.