Audio Damage updates Panstation to Version 2.03
Once upon a time, before the advent of computer-based recording, when the mere act of recording more than two channels of audio involved specialized hardware costing tens of thousands of dollars, panning effects were difficult. Dynamic panning meant someone had to twiddle the pan pots on the mixing desk, usually at mixdown time since track counts were finite. Typically the mixing engineer was busy with the level faders, so panning effects were rare, and modern effects like tempo-synced panning were out of the question.
Expensive signal processors called auto-panners were created to produce automated panning effects. Two of the most renowned auto-panners were the Drawmer M500 dynamics unit and the Audio & Design PanScan. These units are still highly prized in professional recording circles and change hands for twenty times the price of the plugin you just bought, or more.
WHAT'S NEW IN V2.0.3
Panstation 2 is essentially a complete rewrite of the original Panstation. Audio Damage kept the DSP as-is, but rolled it in to our new framework, for a full modernization. Panstation 2 is built with all the latest SDKs and APIs, to future-proof it. With this new system, Panstation 2 gains VST3 and AAX on the desktop, and Linux and iOS versions. Of course, this means we lose 32-bit, but needs must.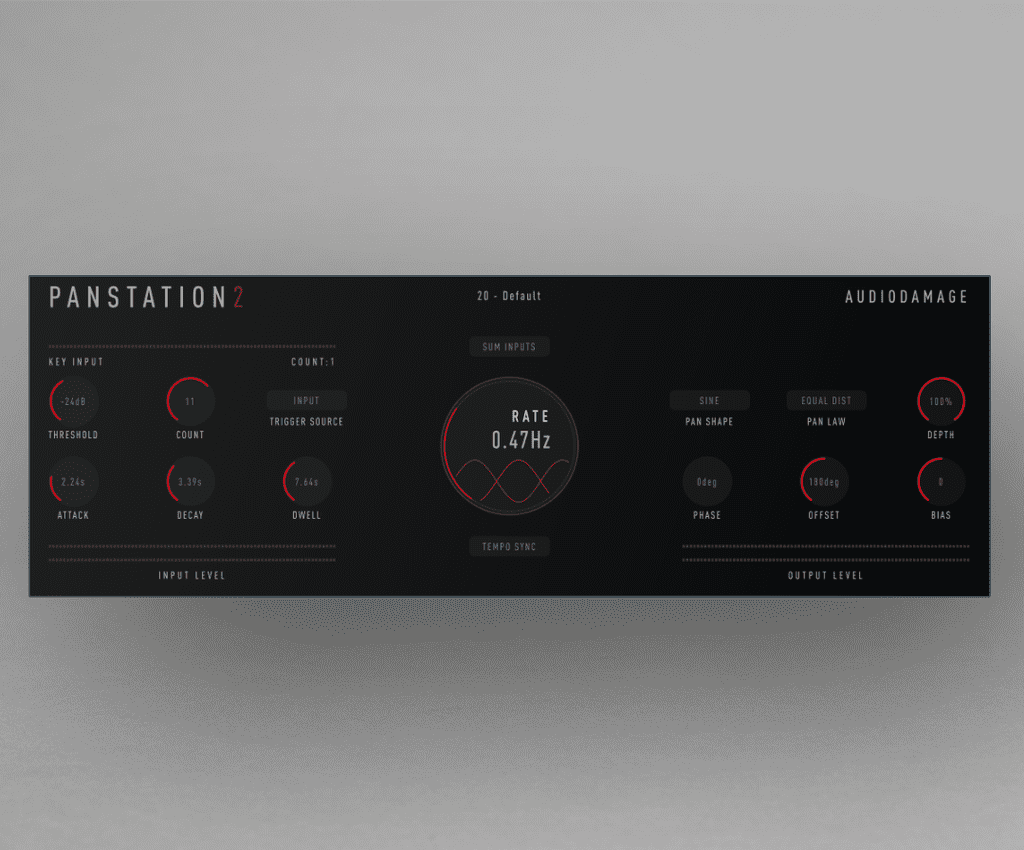 In addition (and the thing you'll notice most), the GUI is now fully procedural, vector-based, resizable, and DPI-agnostic, and fully in line with our current stylings. 
Version 2's only real feature additions are a new style cross-platform, cross-format preset manager, and a sidechain input to the trigger in hosts that support it.
Owners of Panstation 2 by Audio Damage should check their inbox for an email with the download instructions to receive the update.