Lo-Fi Hip Hop & Downtempo by 5Pin Media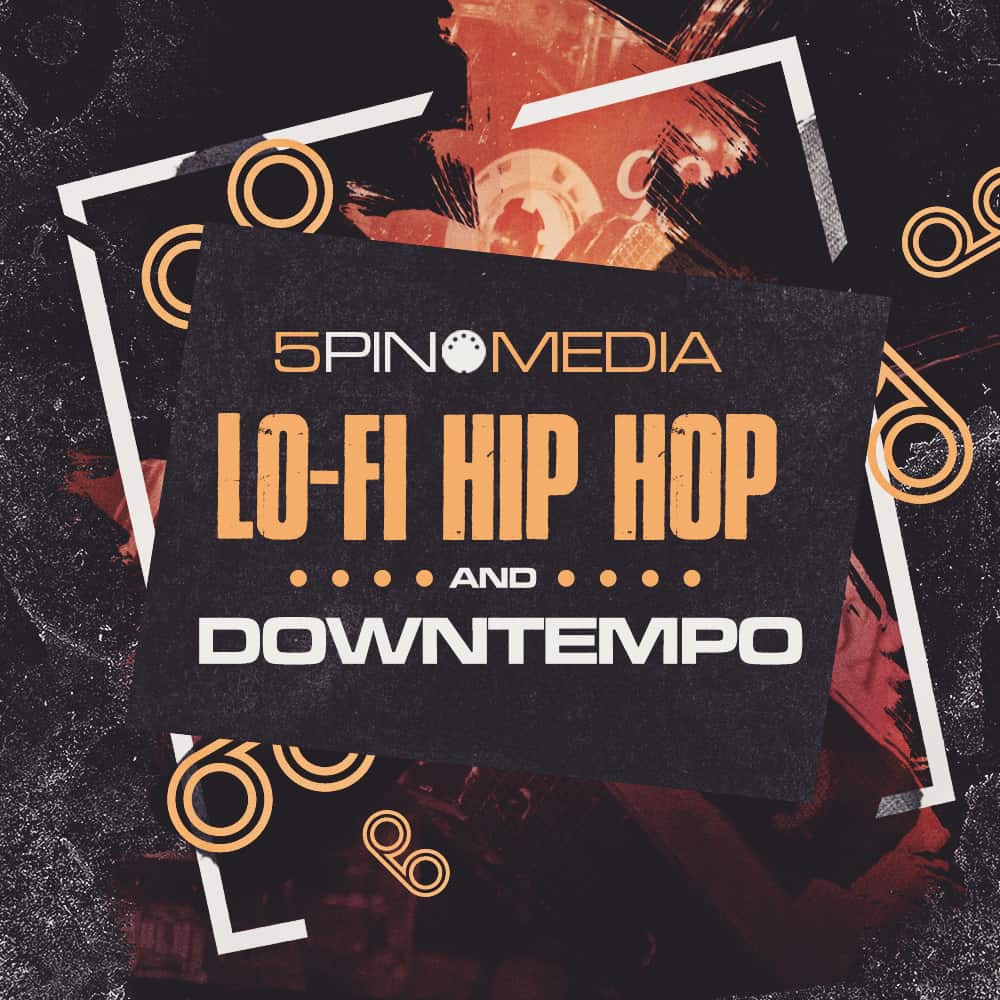 Lo-Fi Hip Hop & Downtempo by 5Pin Media
Achieve the perfect imperfection, the antidote to sterile digital recordings with this dusty, textured, colourful Lo-Fi Hip Hop & Downtempo collection from 5Pin Media.
Lo-Fi Hip Hop & Downtempo is designed to cover all your Lo-Fi production requirements from dirty crunchy beats, big percussion, lively rhythmic basses (acoustic, electric and sub), sublime textured keys, melodic synths and found sound ambiances.  
A special mention is warranted for the natural off the grid timing and groove applied to the keys combined with special processing to impart an authentic analog "sampled" vibe. Finally all the corresponding MIDI files for the bass, keys and synth loops are included allowing for further expansion using the included Sampler Patches or 3rd party instruments.   
In summary Lo-Fi Hip Hop & Downtempo features 292 Loops @ 85bpm, 159 One-Shots, 160 Keys Multisamples, 144 MIDI files, 30 Sampler Instruments in 6 major sampler formats plus Apple, Acidized WAV and REX2 loop formats on offer. For more detail see the "Tech Specs" below.
5Pin Media's sample collections combine quality with maximum flexibility so producers won't run out of creative options whilst having the latitude to apply their own sonic signature to their productions.   


5Pin Media – Label Focus 50% Off Sale
5Pin Media 50% Off Sale
Pro-standard sounds made by professional producers. Dive into the 5Pin Media catalog and get 50% off everything you find.
5Pin Media & 24Surex – Eclectic Electronica
5Pin Media & 24Surex – Eclectic Electronica
24Surex and 5Pin Media team up to bring you the captivating and beguiling collection that is Eclectic Electronica (Affiliate Link).
Ric, aka 24SuRex, is a professional musician/composer based in Milan who is equally skilled behind the drums as he is with synthesizers and a DAW. With his many years of experience playing live performances with small to big bands both in Italy and abroad, he has covered jazz, avant-garde jazz, post-rock, funk-hop and experimental electroacoustic music. He has also collaborated and performed as a sideman on many a recording. Over time he developed a love for both acoustic and synthetic sound that has led him to experiment with samples and synthesizers composing/producing pieces for local film directors.      
Followers of artists such as Fourtet, Bicep, Maribou State, Boards of Canada and Catching Flies will appreciate 24Surex's eclectic tonal palette which is rich and complex but never crowded. Expect to find a few 3/4 time loops and 4/4 time loops at 6 bars long for some interesting cycles. You will also encounter scales such as Mixolydian, Phrygian, Locrian and Diminished along with the usual Harmonic Major and Minor scales.      
Eclectic Electronica clocks in at 2Gb with a total 409 loops available in ACID WAV and Apple formats accompanied by 235 One-shots, 300 Multi-samples, 23 Sampler Patches, 8 Drum Kits, 134 MIDI files and a Live 10 Project featuring 23 full Sampler based Instrument Racks and 8 Drum Racks. Please note that the 409 loops contain, in most cases, instances of WET and DRY loops and Deconstructed Drum Loops for added versatility. Please see the detailed specs below for the number of Unique files for each element.   
Professionally produced loops and one-shots combined with the flexibility of MIDI enables you to take your productions in the right direction. 
5Pin Media – Afro House & Tribal
5Pin Media – Afro House & Tribal
5Pin Media and Mass Digital continue the quest to bring you the best in Afro and Tribal House (Affiliate Link).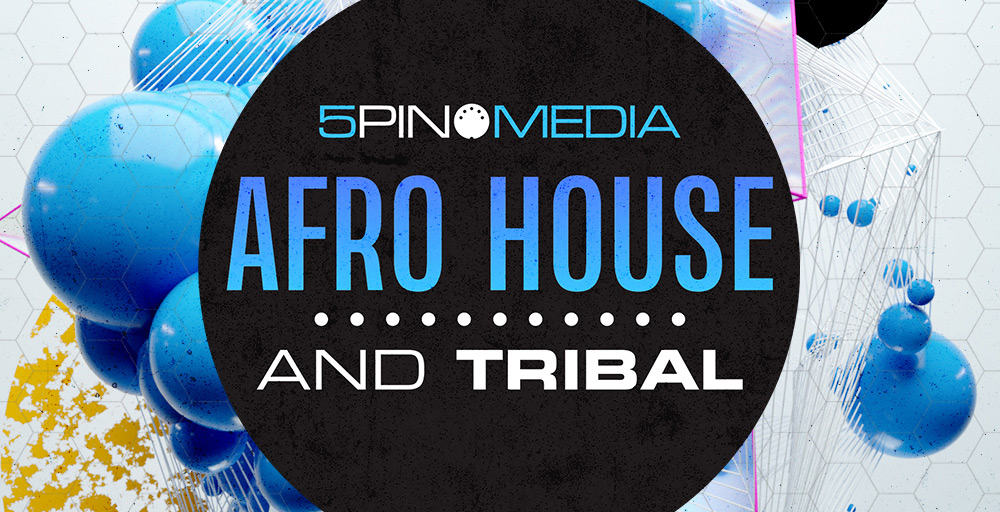 Afro House & Tribal Features
Drum loops broken down into separate elements for ease of arrangement, effecting, processing and mixing.
Dry and Wet versions of music loops.
All music elements contain musical key information.
Selected MIDI loops included.
Apple and Acidized WAV formats available.
Mass Digital continues to impress with his latest release on Lee Burridge's TRBESof label titled "Lost in this Moment". We expect to see success for this Afro, Organic House gem and more to come with "Lonely Souls" on ADID. Appearing on labels such as TRYBESof, ADID, Bar25, Sol Selectas, ZEHN Records, Kindisch, Akbal Music, Toolroom, CR2 and Iboga Records Mass Digital's organic melodic style is a breath of fresh air and not to be missed.  
Afro and Tribal House (Affiliate Link) features ten projects and additional loops that have been produced with the greatest attention to detail hosting WAV, Apple, and MIDI formats for maximum flexibilty and minimal fuss. In total there are 336 loops, 175 one-shots and 80 MIDI files across the ten projects plus an additional bonus loops folder contains 10 bass loops and 10 bass MIDI files. 
For best versatility in use both wet and dry versions of musical parts are provided in Afro and Tribal House (Affiliate Link). Use the projects in whichever way you choose – remix, mashup, strip-back, edit, re-sample, the possibilities are endless at every level – most importantly the key to getting great results lies in the source material being of the highest track release quality from Mass Digital himself.
All content is 100% royalty-free with limitations! Audition the demos to experience the quality on offer – grab your copy now and start work on your next Afro Ethnic masterpiece! PLEASE NOTE:  The Full Mixes featured in this product cannot be used to create tracks for Library Music Companies. For The Full Licence please see the EULA.
As an affiliate, we may earn a commission from qualifying purchases. We get commissions for purchases made through links on this website from Amazon and other third parties.
StrongMocha is a magazine for music producers, audio engineers, and sound designers. StrongMocha Magazine provides the latest industry news, reviews of gear and software, tutorials on recording techniques, and tips for mixing.