Sonokinetic Released Ibrido Cinematica
Sonokinetic Released Ibrido Cinematica
Sonokinetic launched Juan Pablo Naranjo's "Ibrido Cinematica", the first release in the Ibrido Sound Design product line. Ibrido Cinematica by Sonokinetic is a heterogeneous sound design tool, built from custom organic sound foley and samples from the Sonokinetic collection of sounds, and blended with state of the art signal generators and processors.
With Ibrido Cinematica Sonokinetic wants to infuse your composing palette with a vast collection of innovative hand-crafted samples, produced by Mexican sound designer Juan Pablo Naranjo. Juan Pablo Naranjo drives the Sonokinetic sounds to the domain of hybrid cinematic sound design. Ibrido Cinematica includes Ambiences, Shorts, Noise & Drops, and Shine & Crush.
The available sounds range from impacts & hits to whooshes, drops & glitches (for musical cue transitions). There are also plenty of long evolving and morphing ambiances that provide a colorful background palette on which to build your score and tracks. Ibrido is very versatile and feels as much at home in a cinematic media score as it does in a modern dance track.
Sale and Special Pricing
The library is now on sale at Native Instruments here.
Sonokinetic's 12 Days Of Christmas 2020 – Day 2
12 Days Of Christmas 2020 – Day 2
10 years ago Sonokinetic took a trip to the funfair and recorded a passion project, the original fairground Carousel. This heritage instrument reminds the team of Sonokinetic of childhood fun, candy floss and steam engines so they wanted to retain all of that joy and excitement within the virtual realm.
For 2020 Sonokinetic dusted off those old recordings and brought them right up to date, remastering every single sample with cutting-edge acoustic editing, tuning, and de-noising. The interface has been given a complete overhaul too, so now you can easily tweak the volumes of each of the ten registers and move them up and down your keyboard. Of course, Sonokinetic had to retain the round-robin percussion and bellow noises too, for an experience as close to the real thing as possible.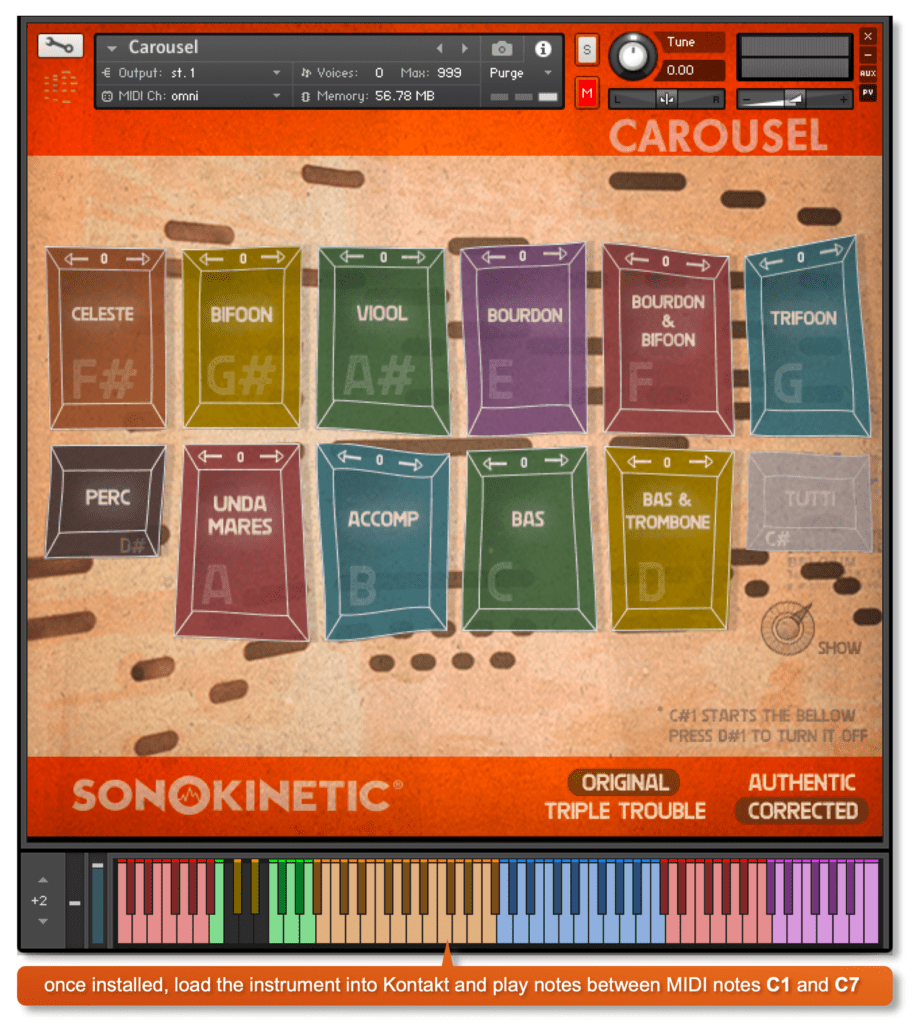 Claim your free Carousel here.
Sonokinetic – 12 Days of Christmas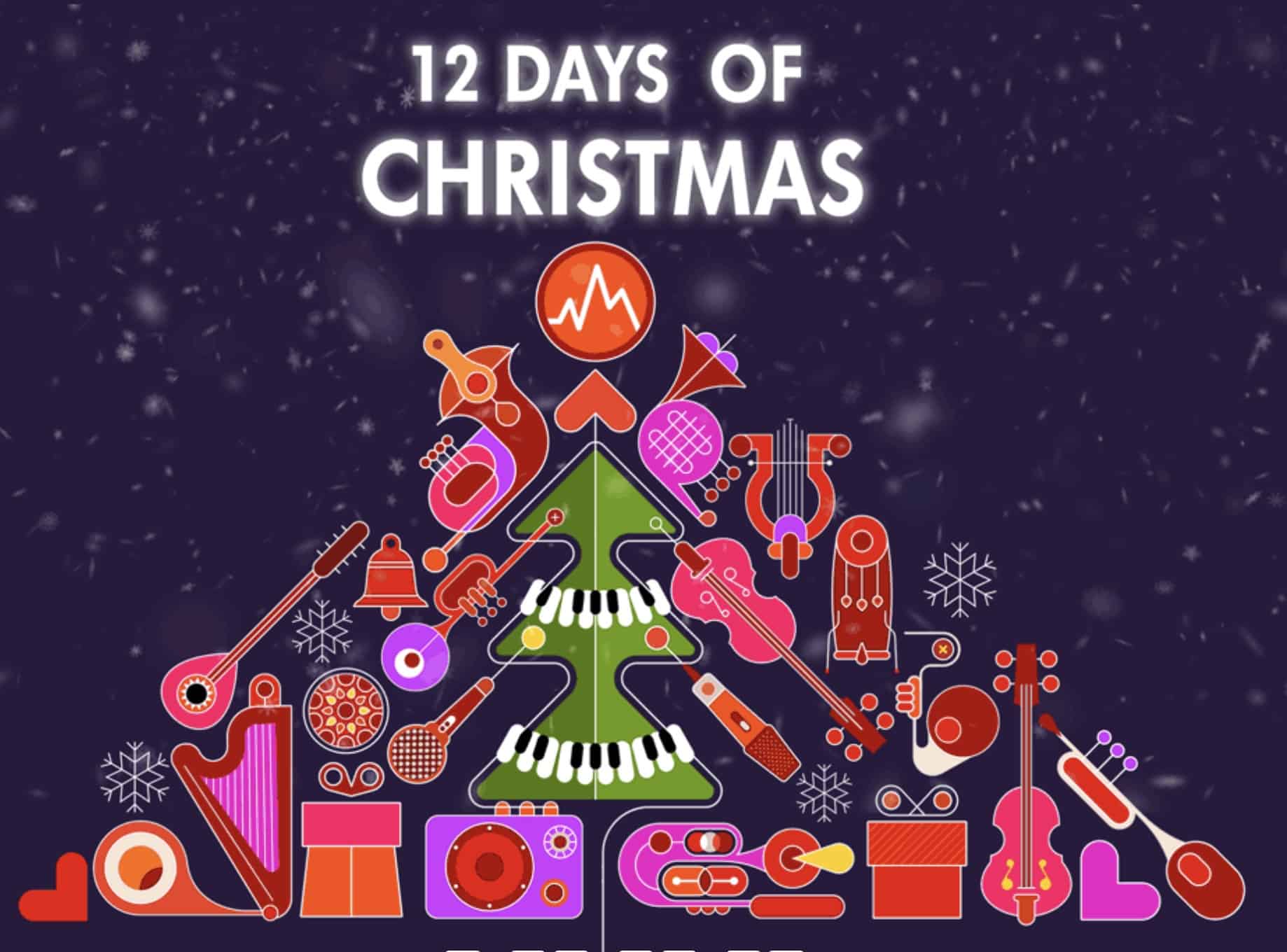 12 Days of Christmas
Sonokinetic launched today their legendar 12 Days of Christmas sale. Today you can get MAXIMO for 75% off.
MAXIMO fills a space in our phrase-based orchestral line-up that many composers working in media have been waiting for. Like the old adage, we didn't go home, we went BIG! Our enlarged and expanded orchestra worked overtime to play the biggest, baddest orchestral phrases possible. Not only is the sound huge, but the writing has been tailored to this specific set of instruments. Some phrases were composed specifically using unusual harmonic content like the odd flat 6th and flat 2nd intervals. We created a product that will fit in perfectly with any contemporary writing style.
Native Instruments Sales 70% off Sonokinetic Instrument Libraries
Native Instruments Sales 70% off Sonokinetic Instrument Libraries
Sonokinetic Kontakt libraries are known for playful, self-governing phrase-based instruments that bring dazzle and enjoyment to each composition. Now Native Instruments runs a 70% off sale the exclusive bundle, and a sale where you can get 50% off 15 individual instruments, including the brand-new Ibrido Cinematica.
About Sonokinetic
Sonokinetic is renowned for producing very original top quality sample libraries and digital musical instruments, ranging from authentic vocal and instrumental multi-samples & performances to next-level symphonic phrase-based instruments. Using only the best instruments, acoustics, and technology and hiring top-notch musicians for recording they deliver some of the best compositional tools on the market.
As an affiliate, we may earn a commission from qualifying purchases. We get commissions for purchases made through links on this website from Amazon and other third parties.
StrongMocha is a magazine for music producers, audio engineers, and sound designers. StrongMocha Magazine provides the latest industry news, reviews of gear and software, tutorials on recording techniques, and tips for mixing.