Minimal Deep Tech by HouseOfLoop
Minimal Deep Tech by HouseOfLoop
Minimal Deep Tech (Affiliate Link) sample pack features an extensive collection of drum and synth loops, as well as one-shots and single samples ready to be implemented in your production. Because there is so much quality content on tap, customizing sounds is easy and you could come up with some exciting new ideas by layering samples, using creative effects, and more.
This sample pack Minimal Deep Tech (Affiliate Link) is ideal for deep tech, minimal tech, and pretty much any music style requiring some forward-thinking sounds that feel modern and crisp, yet warm and dynamic. In addition to the beats, loops, and synth sounds featured on this sample pack, this collection also features some vocal loops, which can be perfect as a starting point for some modern pitch-bending effects, as well as creating some one-of-a-kind aesthetics for your music.
Minimal Deep Tech Specs
30 DRUM LOOPS 124 DIVIDED IN FULL/NOKICK/KICK&CLAP/KICK/CLAP/PERC/HAT 
30 BASS LOOP 124 
30 SYNTH LOOP 124 
15 VOICE LOOPS 124 
20 EFX 
20 BASS SHOTS 
20 SYNTH SHOTS 
20 CLAP SHOTS 
20 HAT SHOTS 
20 KICK SHOTS 
20 PERC SHOTS 
Producers everywhere are always looking to get their hands on the best samples available, and Minimal Deep Tech (Affiliate Link) package is somewhat of a holy grail find for anyone who specializes in techno, minimal, deep-tech, and other styles with a similarly open-ended and creative attitude. These samples are like colors on canvas: the possibilities are truly endless and it's all about your vision.
HouseOfLoop – TECHNO CODE 2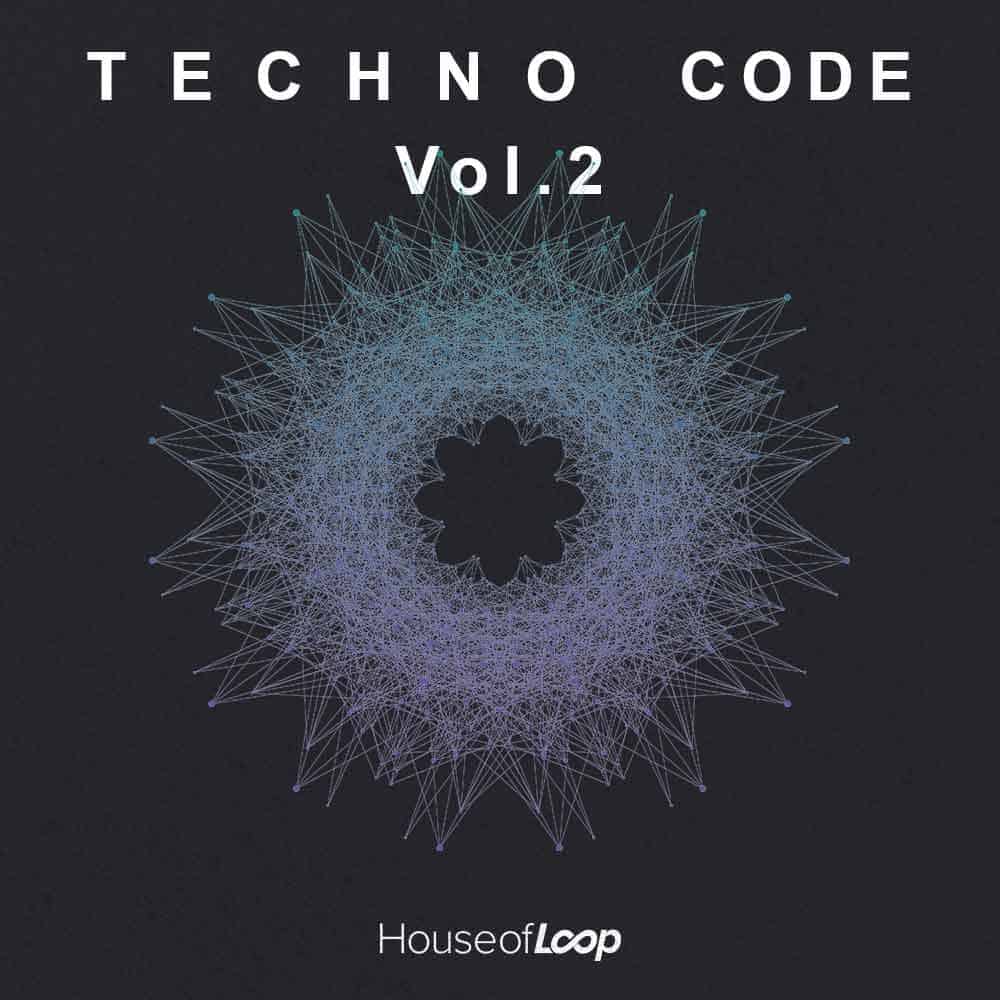 HouseOfLoop – TECHNO CODE 2
The TECHNO CODE Vol.2 (Affiliate Link) is the long-awaited second iteration of one of the best-selling sample packs in our collection. What makes this new volume special is the fact that it stays true to the same high standards, while also adding some new ideas and exciting sounds to the mix.
The pack features 20 drum loops, with the ability to select full loops, as well as versions with no kick, hat, percussion, and more. This is a great way to build the basics of a beat, while still enjoying the flexibility of tailoring each element of the drum kit to serve your creative vision.
You'll also find dozens of high-quality one-shot samples, not to mention some beautiful pads, as well as some killer bass tones and one-shots. The synth shots are also excellent, bringing a nice analog flavor to the table and so much punch available on tap. The sounds featured in this sample pack are undoubtedly going to be a perfect addition to your production toolkit.
HouseOfLoop – South America Percussion
HouseOfLoop – South America Percussion
This "South America Percussion" (Affiliate Link) sample pack is the perfect way to add a Latin or World-music flair to your productions.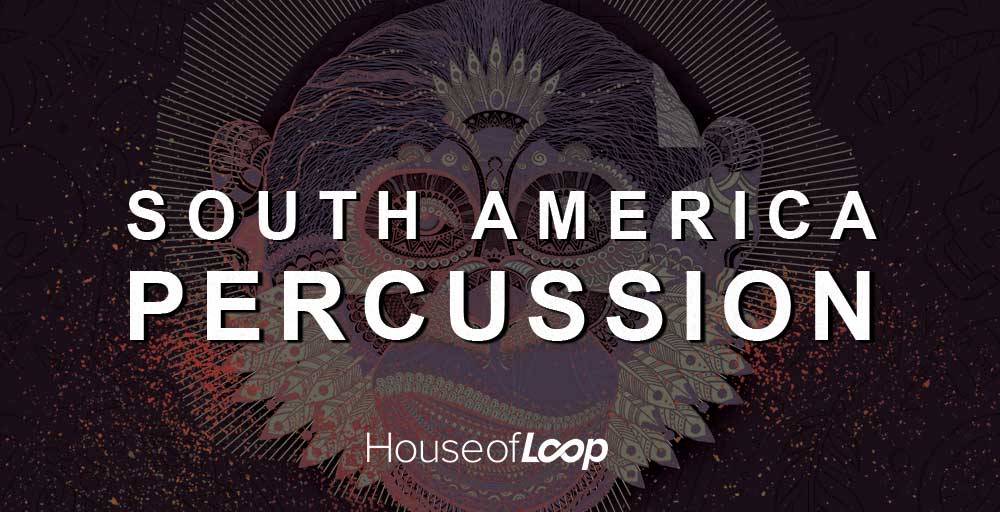 Electronic drum machines and digital samples are incredible, but they might sometimes lack that organic vibe you can only get from an acoustic percussion. Inspired by the folk drumming styles popularized by musicians in South American countries, this package features all of the iconic sounds you would expect from a percussion ensemble: from clave tones, down to cowbells, bongos, and shakers, this package has got you covered.
There is also plenty of tuned percussion elements here, such as congas, woodblock, and timbales. The possibilities are truly endless in "South America Percussion" (Affiliate Link).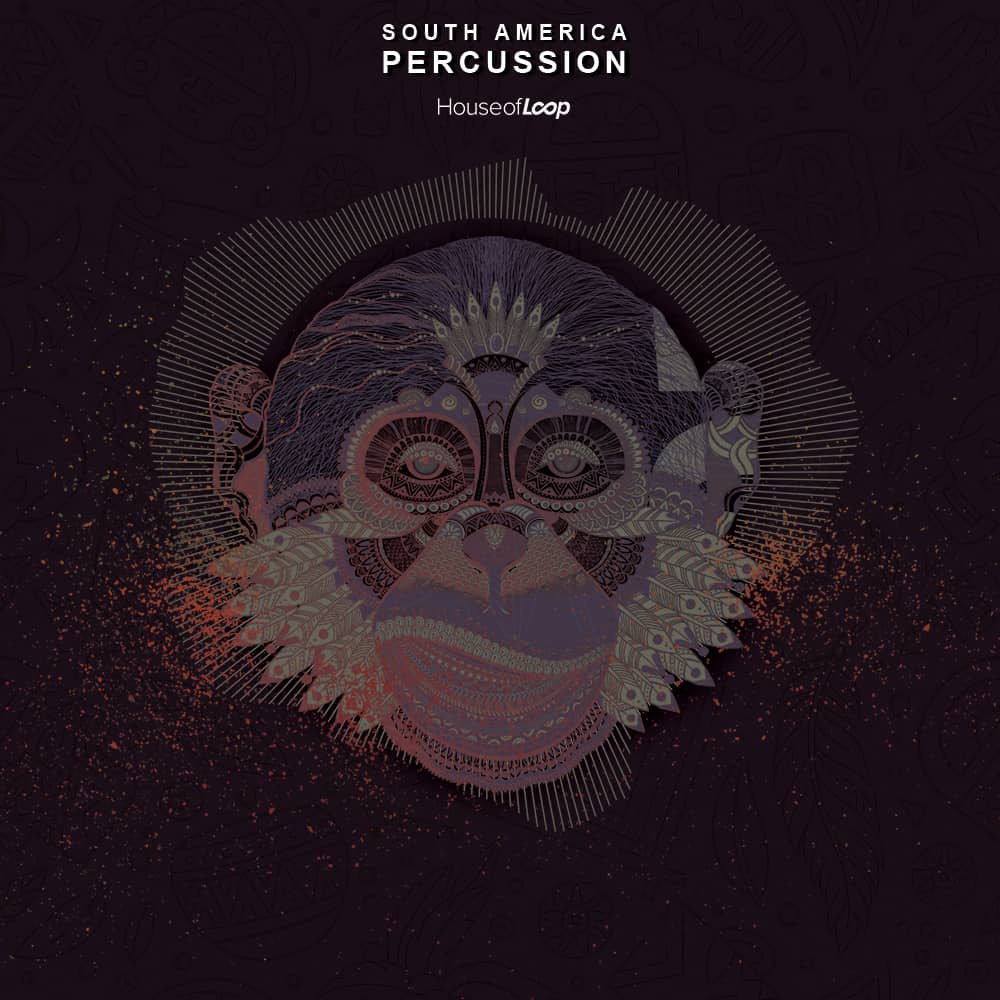 You can build some intriguing syncopated patterns with these samples found in "South America Percussion" (Affiliate Link). If you want to go the extra mile, you can even digitally fine-tune the pitch of the drums in order to match the key of the song that you are producing.
This is a very common production trick to enhance the fluidity of drum tracks, and it works wonders with Latin-style percussion as well. If you produce Tropical House, Latin music, Afro-Trap, and similar beats, this package is going to add an arsenal of intriguing sounds to your collection.

South America Percussion Specs
377 MB WAV FILE
24 BIT 
44100 Hz
15 BONGO 95BPM
5 CLAVE 95BPM
52 CONGAS 95BPM
15 COW BELL BONGOS 95BPM
28 COW BELL TIMBALES 95BPM
5 GUIRO 95BPM
21 FILLS 95BPM
10 SHAKERS 95BPM
5 TIMBALES 95BPM
17 WOODBLOCK 95BPM
4 BONGO 125BPM
4 CLAVE 125BPM
38 CONGAS 125BPM
5 COW BELL BONGOS 125BPM
39 COW BELL TIMBALES 125BPM
6 GUIRO 125BPM
28 FILLS 125BPM
4 SHAKERS 125BPM
7 TIMBALES 125BPM
9 WOODBLOCK 125BPM
HouseOfLoop – ORGANIC MINIMAL HOUSE
HouseOfLoop – ORGANIC MINIMAL HOUSE
HouseOfLoop – ORGANIC MINIMAL HOUSE (Affiliate Link)
If You are wanting to expose Your Audience to House and Minimal music don't worry  House of Loop has the right pack for you! inspired by DJ's like Cabanne, Fumiya Tanaka, and Seuil. And labels such as Minibar.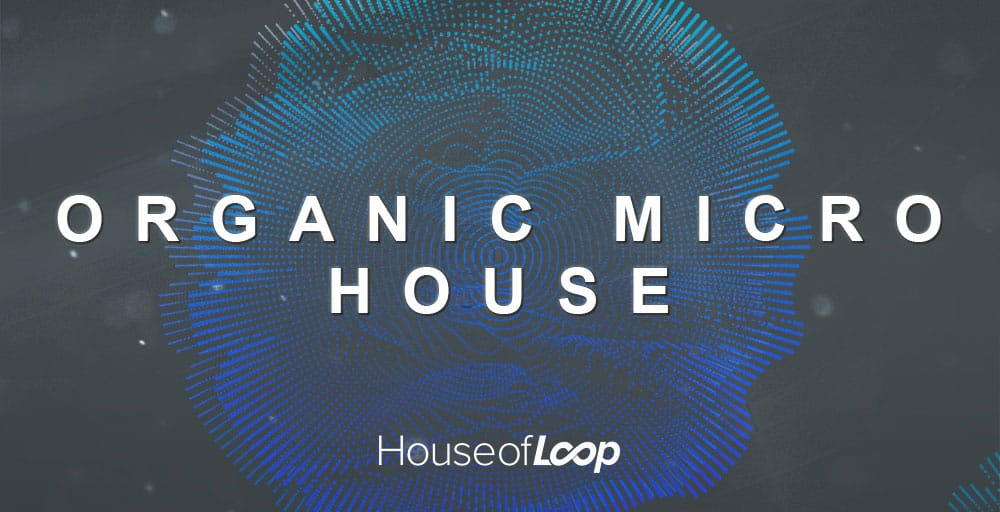 Let House of Loop provide you the instruments that will hone Your sounds so that others can view the wonders of the Organic Micro House!
 Dial it up with: 20 Drum Loops divided in Full/Nokick/Hat/Perc/Kick & clap.
While minimalism deals with what isn't said, it also places a lot of emphasis on what IS SAID.
20 bass loops at tasteful and polished levels will allow there to be more quality after the iconic empty segments for effect.
46 Synth Loops that draw Your listener in the manner of Your choosing and will make it count.
34 Texture Loops. With the emphasis on pauses, You want to make sure when that is music, that Your listener will find it very appealing.
43 Organic Perc Loops. Here is where this varies from other similar packs. The percussion parts here have a more loose and natural feel to them.
15 Music Shots. Yet again, these will make sure that Your listener is impacted by what is played.
20 Bass Shots. Further round out your bass with warmth or maybe more of a metallic feel, that is Your call.
28 Clap Shots. Dance music can always use some organic timekeepers. What is more organic, than the human hand in this case?
20 Hat shots. House music has its iconic hi-hats, here is no exception. Where the melding of the two is quite strong.
20 Kick shots. With the power to tweak your resonance of the kicks, Now, you have more say on what kind of a kick it will be. Make Your bass leave Your signature sound when it hits Your audience's ears.
31 Percussion shots. Minimalism tends to have just the essentials. And You want to have every bit of options when it comes to what is heard. This allows more of that.
20 Efx shots will try to ensure more of a lasting impression on Your listeners. 
HouseOfLoop – ORGANIC MINIMAL HOUSE SPECS:
20 Drum Loop  divided in Full/nokick/hat/Perc/kick&clap
20 Bass Loops 
46 Synth Loops
34 Texture Loops
43 Organic Perc Loops
15 Music Shots
20 Bass Shots
28 Slap Shots
20 Hat Shots
20 Kick Shots
31 Percussion Shots
4 Battery Sampler Patches
39 EXS24 Sampler Patches
39 NN XT Sampler Patches
39 Kontakt Sampler Patches

Now You can put the magnifier on Minimalism thanks to House of Loop. Expose more of Your audience to something that might have been invisible to them previously. Put more Organic sounding House and Minimalism out from under the micro works and into your Macro works, today!
As an affiliate, we may earn a commission from qualifying purchases. We get commissions for purchases made through links on this website from Amazon and other third parties.
StrongMocha is a magazine for music producers, audio engineers, and sound designers. StrongMocha Magazine provides the latest industry news, reviews of gear and software, tutorials on recording techniques, and tips for mixing.