Apollo Sound – Emotive Piano Chord Progressions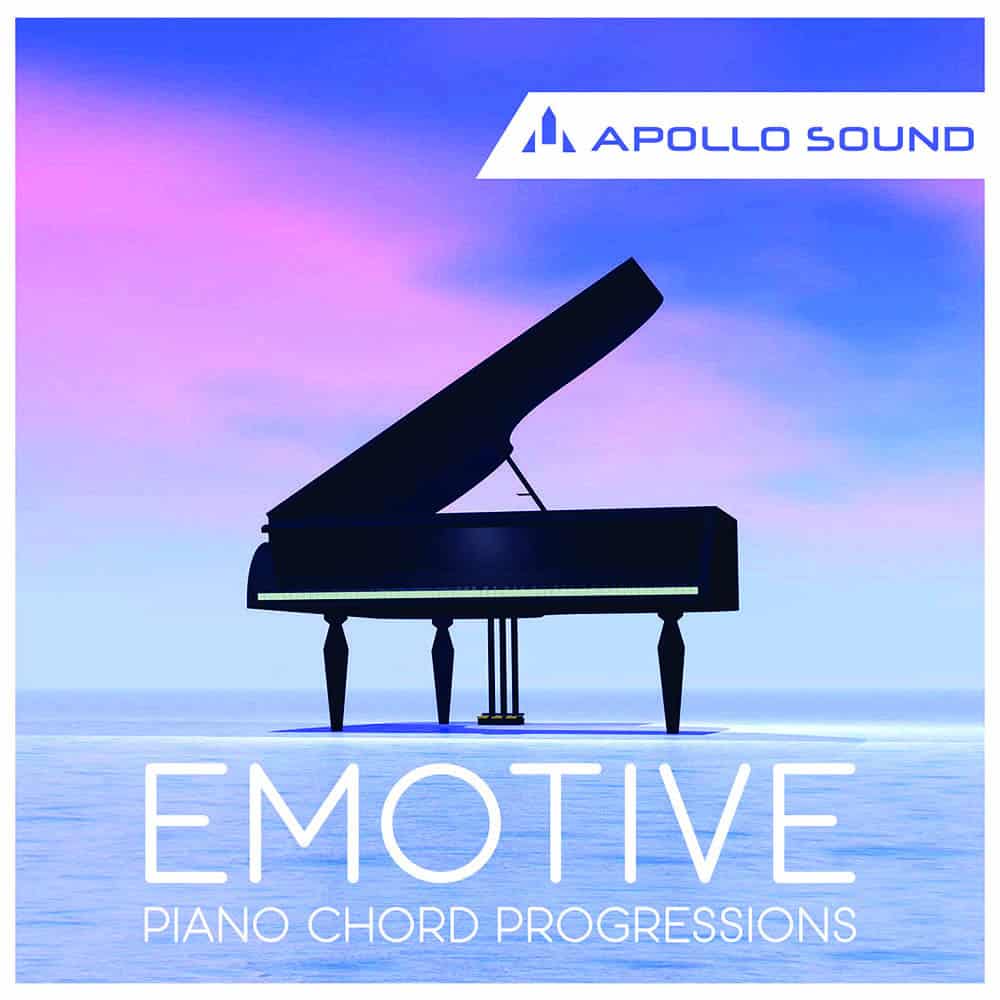 Apollo Sound – Emotive Piano Chord Progressions
Apollo Sound would like to present Emotive Piano Chord Progressions (Affiliate Link). It's a universal solution for cinematic genre music producers or for all those who dig for emotional & beautiful chord progressions to start their tracks and songs creation.
Inside Emotive Piano Chord Progressions (Affiliate Link) you will find 16 full piano themes (compositions), from 30 sec. to 1 min duration played by a professional orchestral & jazz piano player Valery Korotkov. All the compositions come in 3 audio versions: acoustic piano version, electric piano, and cinematic piano. Acoustic & electric piano versions fit ideal for producers of Downtempo, Deep House, Chill Trap, Future Bass, or Ambient. Also, it can be easily used as a source for chopping and sampling in ChillHop & LoFi music production. The cinematic piano is a great full of atmosphere and space version, that you can use as it is in your video trailers, podcasts, clips, etc.
All themes in Emotive Piano Chord Progressions (Affiliate Link) have fully programmed and detailed MIDI files that you can change on your own taste. All themes are tempo and key labeled for easy access. And as always all sound sources are 100% royalty-free and you can use them for commercials, music production, film scores, TV, radio and more. Grab this pack with inspiring cinematic mood and start to create!
Apollo Sound – Funky Hip-Hop Beats
Apollo Sound – Funky Hip-Hop Beats
Apollo Sound is proudly presenting Funky Hip-Hop Beats – freshly squeezed funky sound juice from our best-selling classic hip hop sample pack Funky Hip-Hop Cuts. No doubt, it will be super useful & inspiring addition to your samples' collection! So what is that and how it can be helpful in your hip-hop beats production?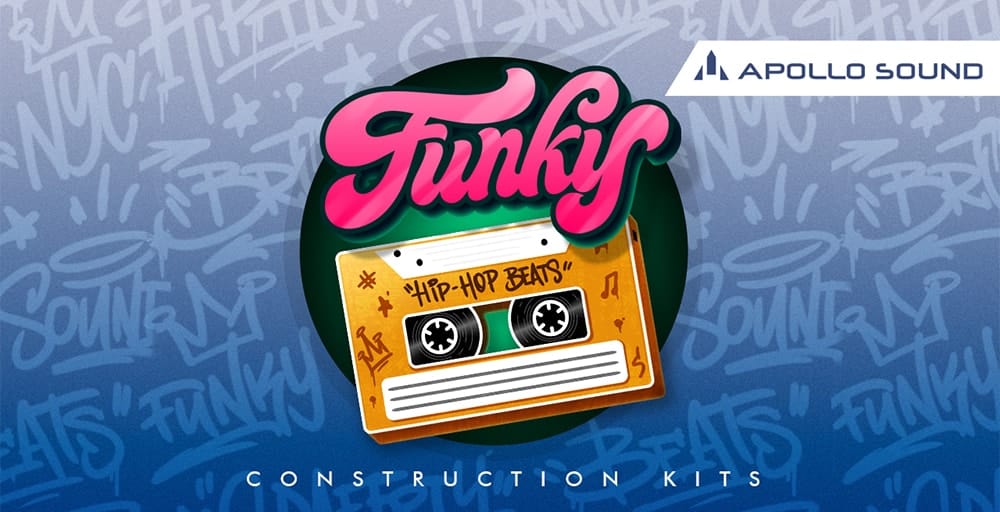 These are 12 old school funky hip-hop songstarters (construction kits) based on vintage sounds and boom bap rhythms. In each folder (each kit) you will find fully detailed set of tools for creation of your unique funky fresh beats: punching MPC drum loops (full drums and stem bounces), funky synth tunes & B3 type organs, swaying bass grooves, naughty trumpets, wah wah guitar riffs, dusty vinyl scratches & more.
In addition to the regular Wav loop content, each kit includes drum samples & MIDI files for full flexibility and control over the melodic content of the track using your own virtual or/and hardware instruments. All construction kits were mixed & mastered in compliance with the highest standards of music industry and they are fully ready to be used in your DAW and hard/soft samplers. And as usual, all the sound material included in the library is 100% Royalty Free for using in your production.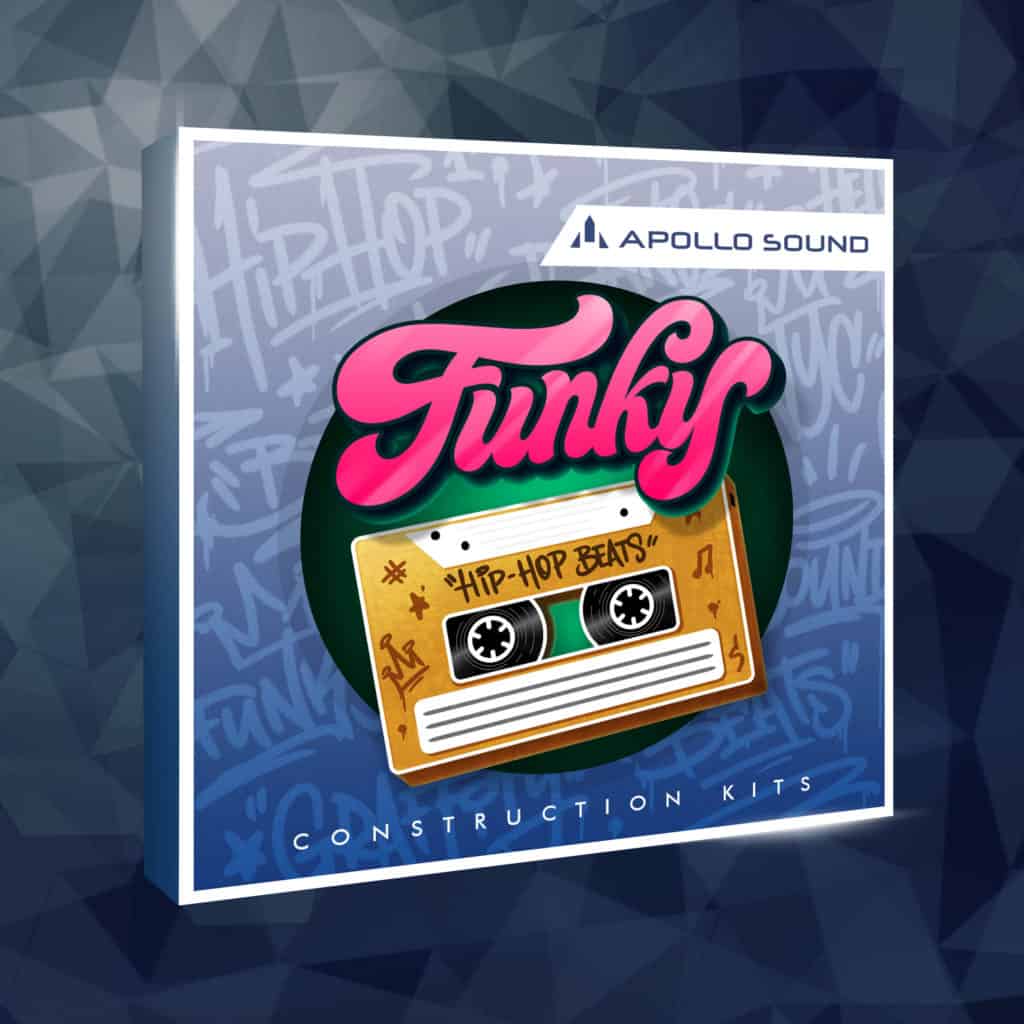 Apollo Sound – 808 Bass Samples
Apollo Sound – 808 Bass Samples
This is what no modern music producer can create without! Guess what it is?! Off course high quality & various 808 samples! You have tons of this stuff on the internet, but most of it is crap. So Apollo Sound decided to create their own universal 808 Bass Sample (Affiliate Link) pack in Apollo Sound Labs.
To get the best result Apollo Sound took authentic iconic Roland TR-808 drum machine and a few great analog & digital hardware synths (Dave Smith Mopho, Yamaha Motif, Access Virus, Korg Volca Bass), sampled a massive amount of sound sources from them, tuned and mixed it to perfection. After that, Apollo Sound went crazy a Lil'bit and started to experiment. Processed the 808 sounds with Akai reel-to-reel tape, Roland SP-404 sampler, distortion/fuzz guitar effect' pedals, and many many different plug-ins.
Eventually, Apollo Sound got 180 unique 808 one-shots & effects, 50 boomin' 808 bass loops, 50 detailed 808 midi loops, 45 exclusive 808 synth presets (Serum, Massive, Spire), and 26 incredible custom-made 808 synth patches for the KONTAKT sampler. You can find here the whole spectrum of 808 and 808 type sounds you can only imagine: distorted 808s, chorused 808s, lo-fi'ed 808s, saturated 808s, glided 808s and etc.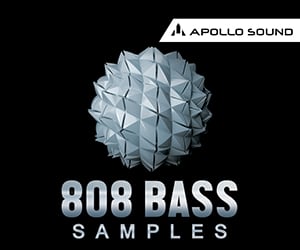 This 808 Bass Sample (Affiliate Link) library is endlessly inspiring and irreplaceable in the hand of any artist or music producer. You can play with these sounds for all eternity. Processed & clean 808 samples, short & long 808 samples, flexible synth presets can bring your mixes to industry-standard worldwide hits! Don't waste your time, download this 808 treasure and become a superstar!
Apollo Sound – LoFi Hip Hop Guitar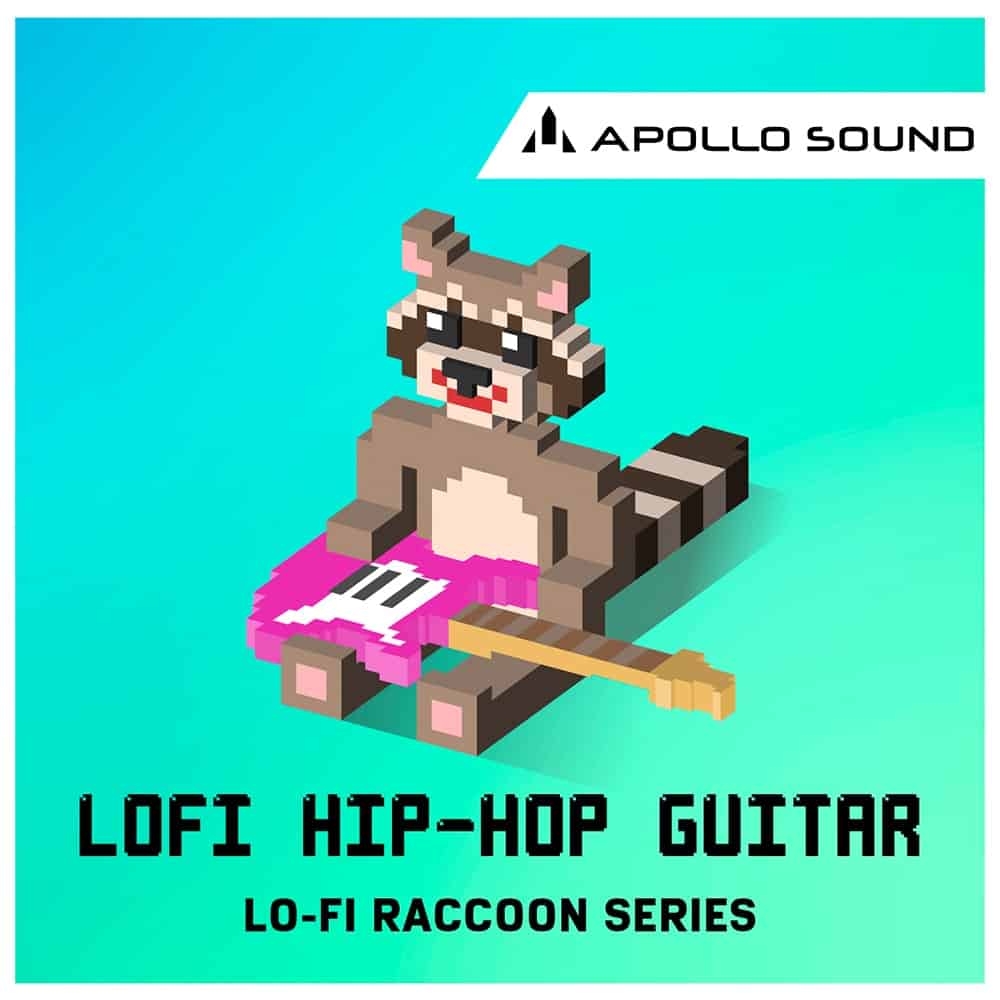 Apollo Sound – LoFi Hip Hop Guitar
Mmm… tasty!!! Our new pack is as delicious as hot donuts! It's a super chill & super melodic lofi guitar sample pack called LoFi Hip Hop Guitar. Especially for this release we have recorded for you extremely sought-after guitar type – hollow body electric guitar. This guitar is considered the standard in lofi, chillhop, jazz music & has its' own unique sound which is very recognizable but it's difficult to replicate it using a standard electric guitar.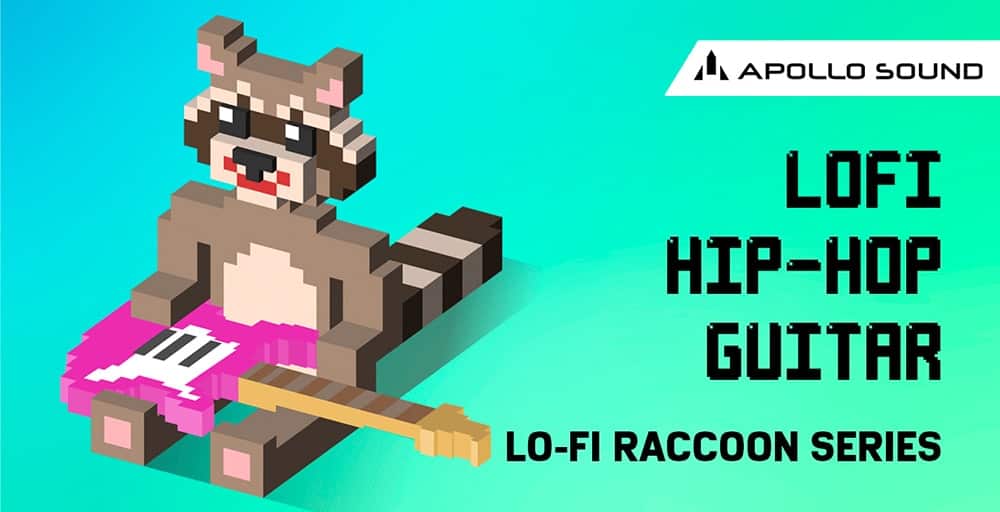 To make this library top-notch we took Ibanez AF75 hollow body electric guitar, Vox AC15CH limited edition guitar amp head, Orange PPC212OB guitar cabinet and recorded guitar sound with three ways: JHS PulpNPeel V4 DI pedal, AKG C414 condenser microphone, Shure SM58 dynamic microphone. We've processed all the three signals via analogue preamps & compressors, equalized and mixed it together to perfection.
Eventually, we got stunning collection of lofi guitar loops, chord progressions & guitar melodies recorded in 7 different tempos and more than 10 different keys. But in our opinion the main thing in this pack is not loops, but guitar one-shots! We've recorded, processed with a vintage gear & digged from vinyl a great set of lofi guitar chords, licks & slides. Jazzy, funky, bluesy, soulful, sad, happy, calm: you can play & combine these guitar one-shots for all eternity and it gives you really infinite inspiration in lofi hip hop beats production!
The library was performed by gifted chillhop producer & professional session guitar player Michael Melkumian. We were very pleased with the outcome, as ever, and hope you will too! The pack fits perfectly for creating LoFi Hip Hop, ChillHop Beats, Downtempo, Chill Trap, Future Soul and Ambient tracks. Check out the demo and audio examples, grab them and start creating your beats with this splendid guitar samples' collection!
Please note: this is a Guitar Sample Pack only! The DEMO contains other sounds exclusively for illustration and they are not included in this sample pack.

As an affiliate, we may earn a commission from qualifying purchases. We get commissions for purchases made through links on this website from Amazon and other third parties.
StrongMocha is a magazine for music producers, audio engineers, and sound designers. StrongMocha Magazine provides the latest industry news, reviews of gear and software, tutorials on recording techniques, and tips for mixing.