An expansive 2GB content library, 3 built-in MPC plugins, and MIDI hardware controller compatibility make MPC Beats the choice for the entry-level beat maker
Akai Professional, a leading manufacturer of music equipment for performers and producers, today announced the latest addition to their DAW software lineup, MPC Beats. Built on the legacy of the legendary MPC hardware and innovative MPC2 desktop software, MPC Beats is available to anyone as a free download from the Akai Professional website and empowers new beat makers with all the tools to create excellent sounding beats.
MPC Beats Highlights
• Free software based on the legendary MPC workflow
• 2 Audio, 8 Midi/Instrument Tracks
• 16 Pads, Sample Editing, VST/AU support
• Ready to create right away – sample/sound content, effects, and virtual instruments built-in
• Can be mapped to any MIDI controller, including MPC and MPK mini
• Easy, unified software, plugins, and virtual instruments installer
• Special Affordable MPC Beats version of Expansions (starting at $9.99)
Intuitive MPC Workflow
Aspiring beat-makers ready to delve into the world of music production will find MPC Beats an ultra-intuitive, inspiring entry-point for producing professional sounding music. Underpinned by the renowned MPC workflow, MPC Beats offers an easily accessible 4×4 drum sample grid, a piano roll, sample library browser and sample edit window. Users can seamlessly switch between these workspaces to discover, create, and edit their beats to perfection. For immediate accessibility, MPC Beats includes smart layouts from the included beat templates – the ideal starting point for new users looking to master the MPC workflow.
MPC Beats Academy
To make sure new users can start creating music quickly, Akai Professional created the MPC Beats Academy – a series of videos that walk you through the process of creating different styles of music using MPC Beats. Find the MPC Beats Academy here
Samples & Sounds for Success
MPC Beats comes with a 2GB content library with selections from the most popular MPC Expansion Pack sound libraries. The carefully curated selection gives beat makers the freshest in-demand sounds for modern beat-making. From drum kits with punchy kicks and crispy claps, to 3 plugin instruments (Bassline, Tubesynth & Electric) from MPC, everything needed to create great sounding beats is here. Adding the final pro polish to tracks couldn't be simpler with over 80 FX plugins from the AIR Effects collection – a premium selection of mixdown and mastering tools – giving beat makers everything they need to finish tracks and get them ready to share on any streaming platform.
Controller Connection
Get even more out of MPC Beats with integrated hardware control. MIDI keyboards like the venerable Akai Professional MPK mini, 4×4 and 8×8 pads, or even standalone MPC hardware all work seamlessly with MPC Beats so beat makers can connect their devices and elevate their workflow to greater heights with immersive tactile control of the software. For complete setup simplicity, MPC Beats comes auto-mapped to some of the world's most popular controllers from numerous brands. So whether it's an Akai Pro MPK mini, Alesis V-Mini or M-Audio Keystation, there are no setup headaches and roadblocks to your creativity.
More Power Packed Tools
MPC Beats features 2 stereo audio tracks to sample your vocals, instruments, sound design elements and more. MPC Beats also supports AU/VST plugin instruments and audio effects, allowing beat makers to continue to expand their instrument collections. For complete integration with existing systems, MPC Beats opens as a plugin in all mainstream DAWs to merge the best of all DAW worlds. With MPC Beats, the power and performance the modern beat maker demands is there for any workflow imaginable.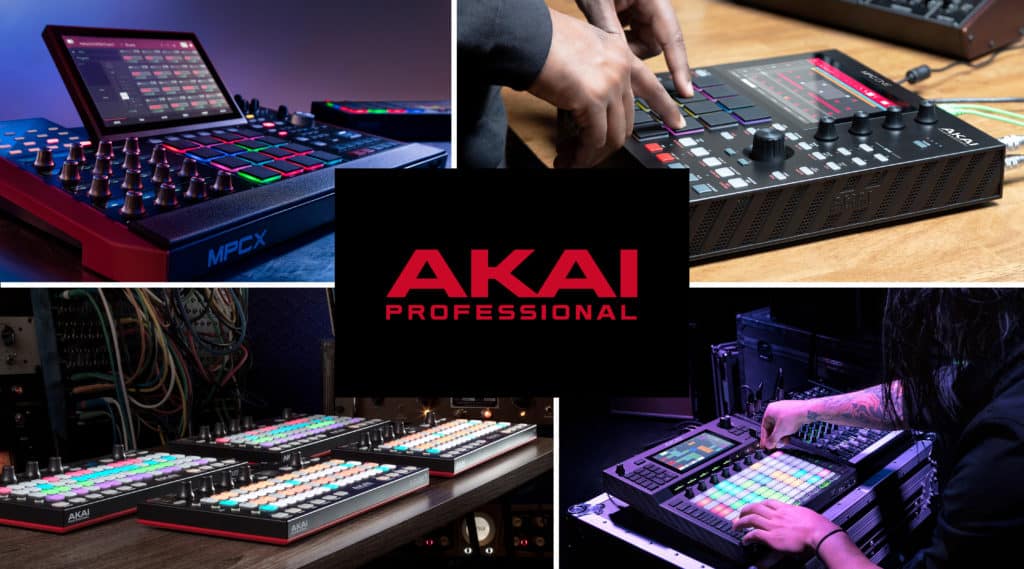 About Akai Professional
The world's most influential manufacturer of music production gear, Akai Professional develops creative technologies to empower music makers with tools that are unmatched in expressive capability. Akai Professional is best known for creating the legendary MPC, an instrument that has inspired generations of producers and performers and spawned entirely new genres of music. Akai Professional is a part of the inMusic family of premiere music brands.
Pricing and Availability
MPC Beats is be available as a free download since July 21st, 2020.