Audio Damage Updates PANSTATION 2 to V2.0.6
PANSTATION 2
Audio Damage released an update for their PANSTATION 2
A bare-metal rebuild of its predecessor, Panstation 2 brings Audio Damage's classic auto-pan plug-in to the current age. Sporting a shiny vector-based user interface, new preset manager, and external sidechain input, Panstation 2 is ready to enhance stereo images across more platforms than ever before.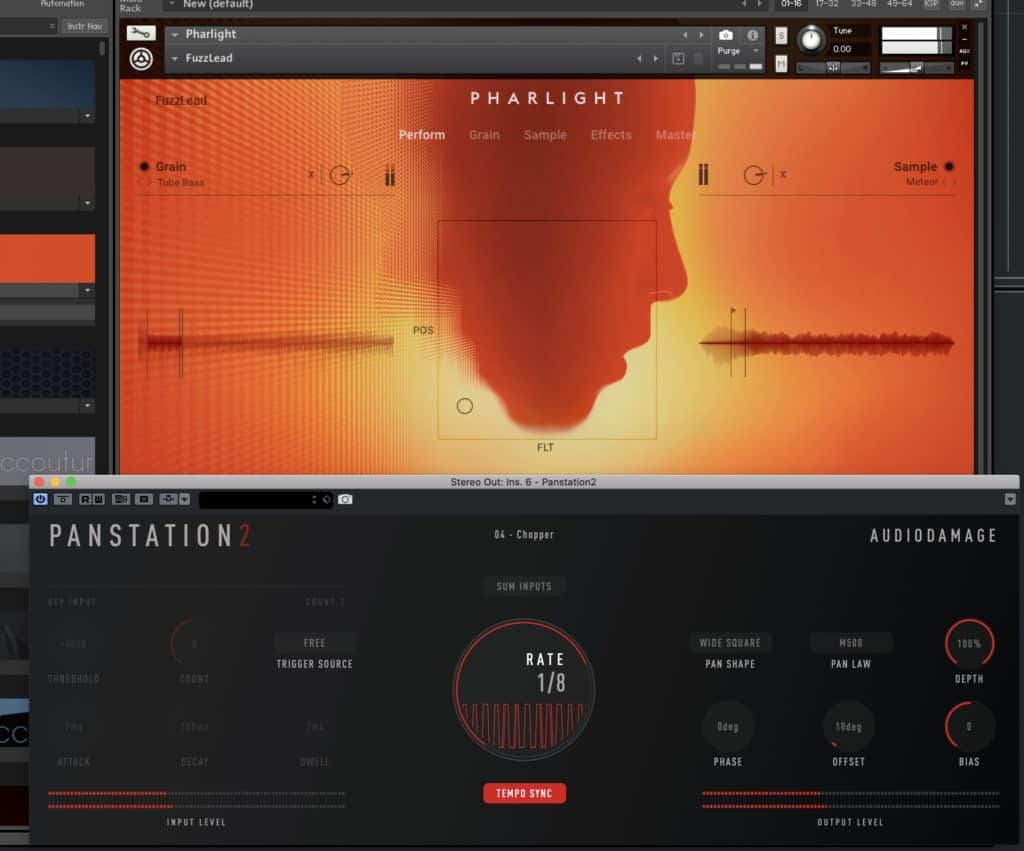 WHAT'S NEW IN V2.0.6
Linux x64 VST3 added to the payload.
macOS installer fixed.
Minor bug fixes and optimizations. 
Free Audio Damage Dubstation 2 Delay Plugin when you try Loopcloud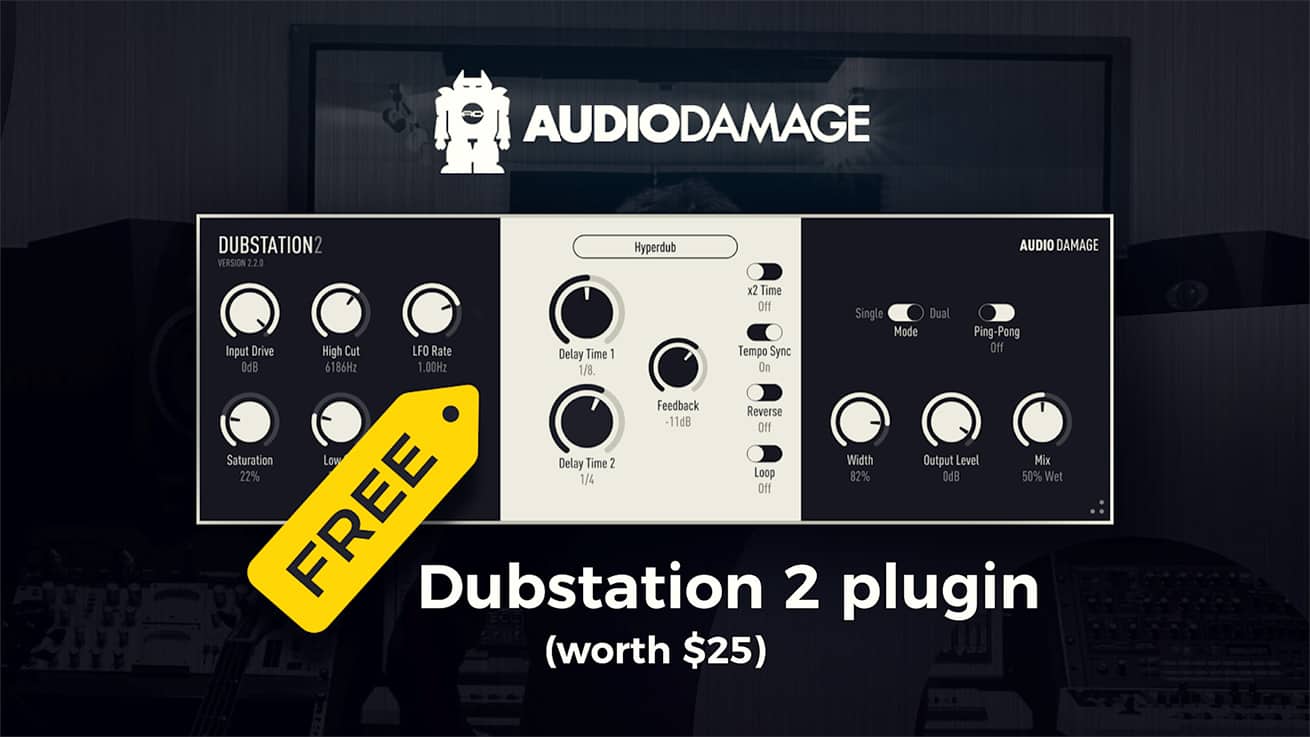 Free Audio Damage Dubstation 2
This month only, get Audio Damage Dubstation 2 plugin (worth $25) for free when you try Loopcloud. This month only, get Audio Damage Dubstation 2 plugin (worth $25) for free when you try Loopcloud.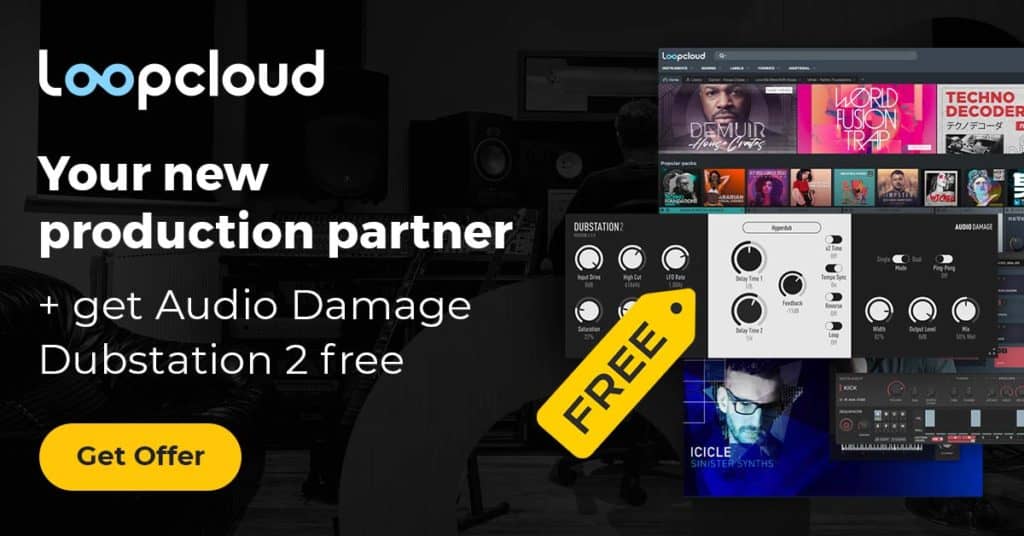 Limited Time Offer 
●  Loopcloud Free 30-Day Trial
●  Free Audio Damage Dubstation 2 Plugin (worth $25) 
●  1 GB Loopcloud Sample Pack
●  Access to 4 Million Sounds
●  Best DAW Integration
●  100 Points to Spend on Sounds
●  Loopcloud DRUM and PLAY Plugins
●  8 Loop Editors to Stretch Out Ideas
●  Full Effects Rack for Sound Processing
Your new production partner
Over 4 million samples from every genre you can imagine. Ground-breaking features that shape every sound to your style. Fully integrated instruments designed for free-flowing creativity. Loopcloud has it all, and more.
Start your free trial (Affiliate Link) today and receive a free Audio Damage Dubstation 2 plugin – a versatile bucket-brigade delay modeled on vintage hardware. Offer available for a limited time only.

Audio Damage Updated Continua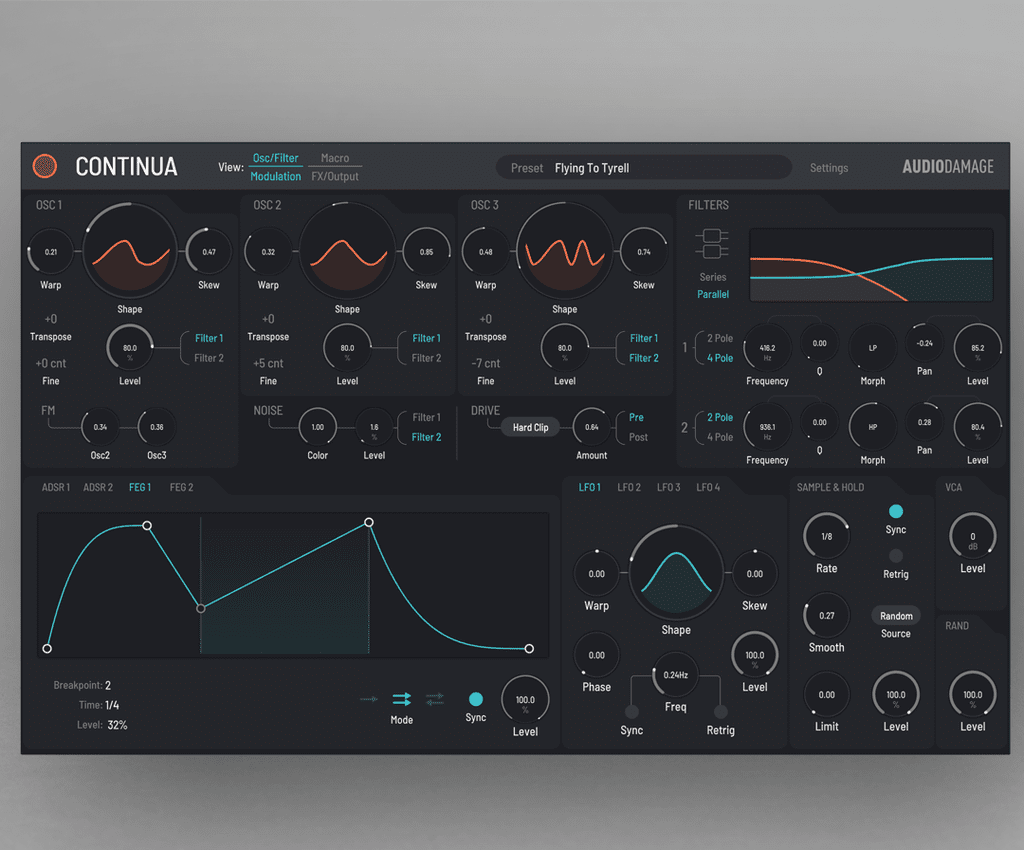 Continua by Audio Damage
Audio Damage releases and updated for their Continua a Virtual Analog Synth VST
Continua is a virtual analog synth with a twist: a continuously morphable threesome of oscillators. With three interconnected controls defining the wave shape, Continua has a virtually limitless supply of waveforms, especially when you add cross modulation and noise in to the mix.
Continua V1.1.0
The preset manager now closes when you double-click on a preset. 
Every last vestige of OpenGL removed; this should increase compatibility on Linux and in future macOS versions. It was already off on the Windows and iOS versions; we have removed it from the macOS and Linux versions as well.  
macOS payload is now Universal Binary 2, and Continua will run natively on Apple Silicon Macs. 
macOS minim version is now 10.12 "Sierra" due to digital signing requirements by Apple.
Linux payload now includes the VST3 version.
Audio Damage updates PHOSPHOR 3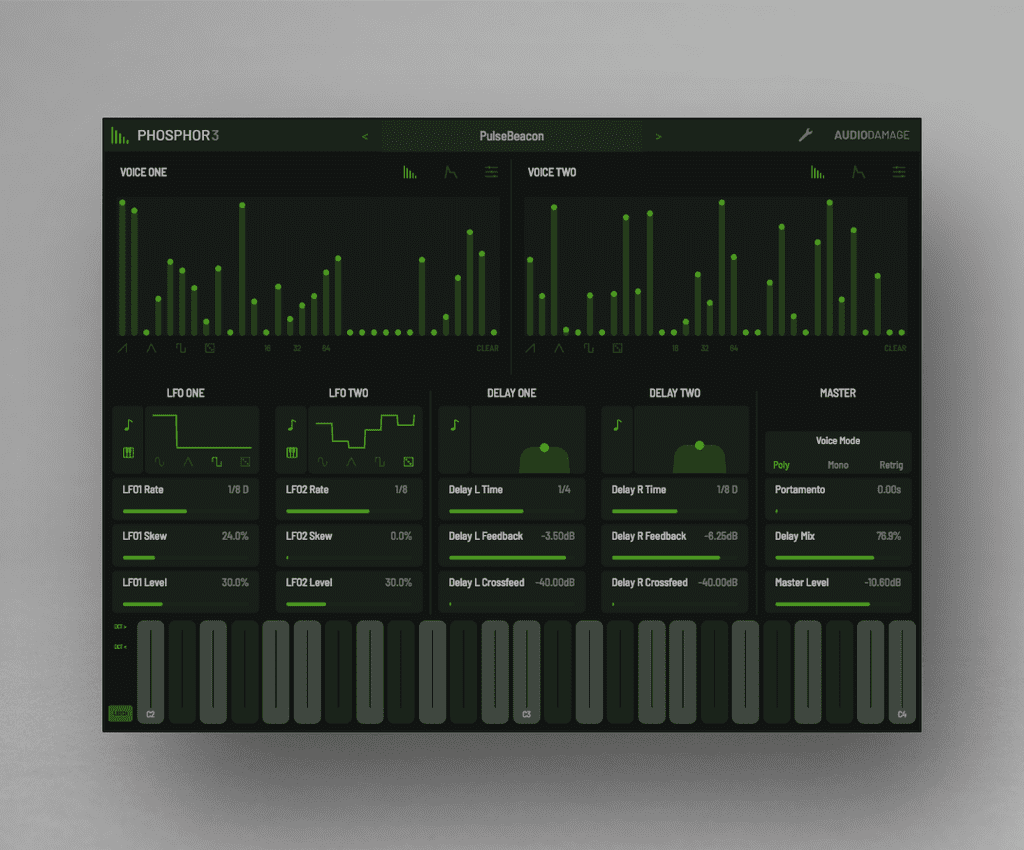 PHOSPHOR 3 by Audio Damage
A news version of Phosphor 3 is available pls check your Email account for the download information.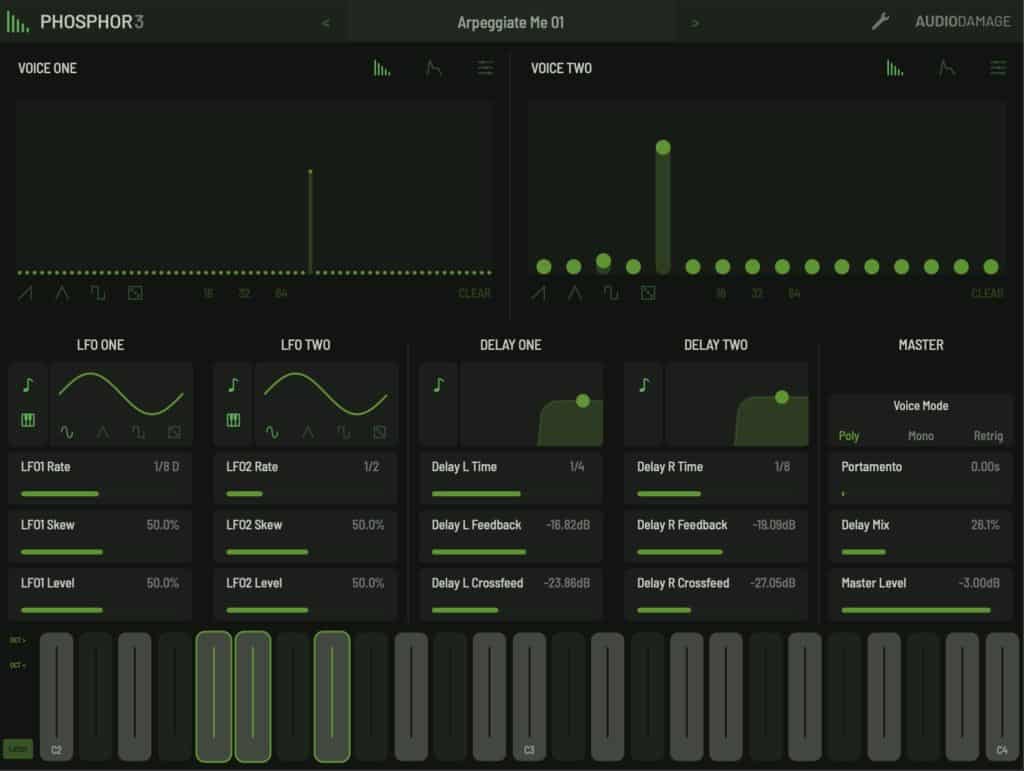 PHOSPHOR V3.0.9
Fixed the MPE functionality. MPE should work correctly now in all hosts that allow it, on all platforms.
Made it so the modulation assigns modal panel does not disappear when you play the on-screen keyboard; this is mostly for iOS standalone and Windows Surface but is common to all versions. 
Various bug fixes and improvements.
As an affiliate, we may earn a commission from qualifying purchases. We get commissions for purchases made through links on this website from Amazon and other third parties.
StrongMocha is a magazine for music producers, audio engineers, and sound designers. StrongMocha Magazine provides the latest industry news, reviews of gear and software, tutorials on recording techniques, and tips for mixing.