Without the Eyes by CLT DRP
You can now order the vinyl of Without the Eyes by CLT DRP. Brighton electro-punks CLT DRP are delighted to announce that they have signed to Small Pond Records and will be releasing their debut album Without The Eyes on 28th August 2020.
Commenting on the creative process behind CLT DRP's forthcoming debut album, Dorrett elaborates: "This album for me was a way of speaking about my regression and progression surrounding feminism. I've made a lot of mistakes regarding the way I look at myself and the women around me. All I want is to be better, and try harder to know when I'm in the wrong and own it, rather than dwell on the guilt I feel when I act out of order. Guilt is for the privileged, and we all need to learn to move on and educate ourselves on being more inclusive, and understanding of each other."
"In saying this, a lot of the songs on the album have very real moments of empowerment but also self hate. I acknowledge a lot of parts of myself that still struggle to resist change. The album is aggressive and vulnerable, but most of all extremely proud. My hope is that when you listen to it, you can find comfort in the anger and brutal honesty of our sound."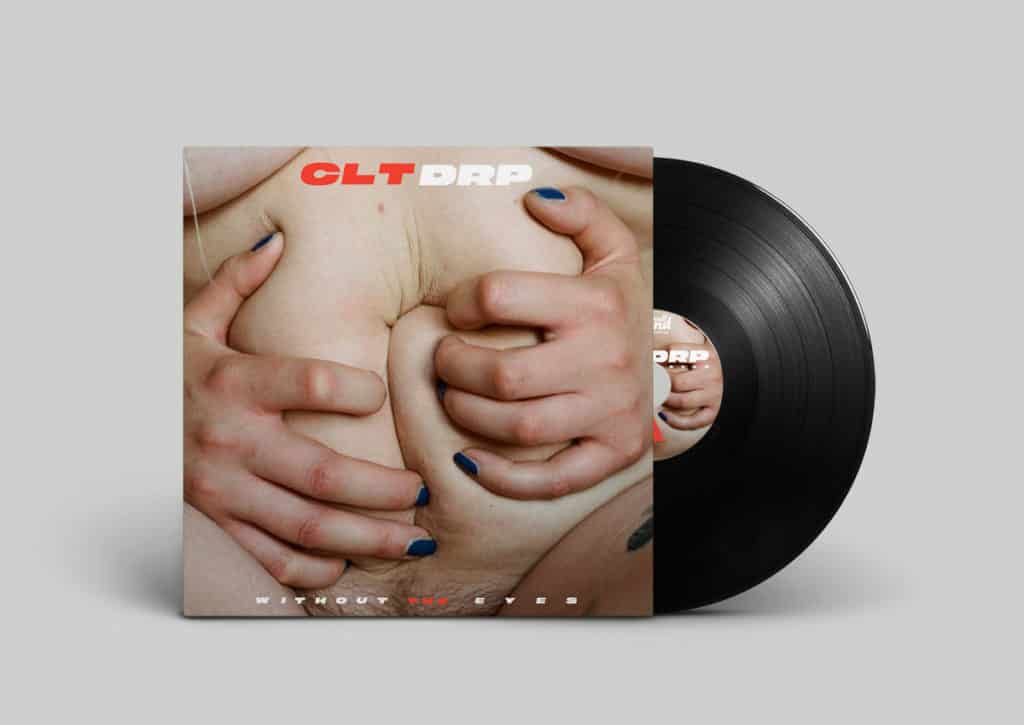 Hailing from Toronto, Canada, Drama in Greece, and Southampton, UK, respectively, band members Annie, Daphne and Scott collectively make up CLT DRP—the unknowing rebuttal to rehashed punk, f*cked up social notions and modern, illiberal backlash.
A chance pairing of perspectives in the haven for nurtured ideas that is the UK's liberal capital of Brighton has lent CLT DRP the right to scream freely since 2017. Somewhere between EDM inspired electro-punk and quasi-satirical female pop, their sound and message resonate beyond expectations wherever they are, with the band told by literary icon Margaret Atwood after their first show, "Don't let the bastards grind you down."
Having met in University in Brighton in 2017, CLT DRP have already made a huge impact on the local scene while garnering interest across the rest of the country and further afield. Since their first release, 'Merry Go Round', the trio have honed their sound, growing in confidence with each step.
[bandcamp width=350 height=470 album=537206592 size=large bgcol=ffffff linkcol=0687f5 tracklist=false]
Drawing influence from musically-diverse acts ranging from The Prodigy, ho99o9, and Death Grips to Meshuggah, with a splash of Peaches thrown into the mix for good measure, CLT DRP's following is as broad as their music. Wherever they play, audiences are blown away by the energy and intensity they bring to their live