ORIGIN X by Artistry Audio
ORIGIN X (Affiliate Link) is a dynamic loop and effects engine accompanied by a world-class loop library — perfect for all styles of music production.
Powered by Native Instruments' industry-standard KONTAKT PLAYER platform, ORIGIN X introduces an entirely new way to layer, sculpt, and automate melodic loops and rhythmic elements.
ORIGIN X (Affiliate Link) seamlessly fuses together all things cinematic, synth, industrial, trap, house, ambient, EDM, soul, funk, techno, breakbeat, and much more into a powerhouse loop engine guaranteed to take your productions to new heights. Over two thousand loops and presets are paired up with an audio engine that defies definition.
Whether you're searching for a perfect background vocal loop or creating an entire sonic palette on the fly for a deadline project, you'll find inspiration quickly with ORIGIN X (Affiliate Link).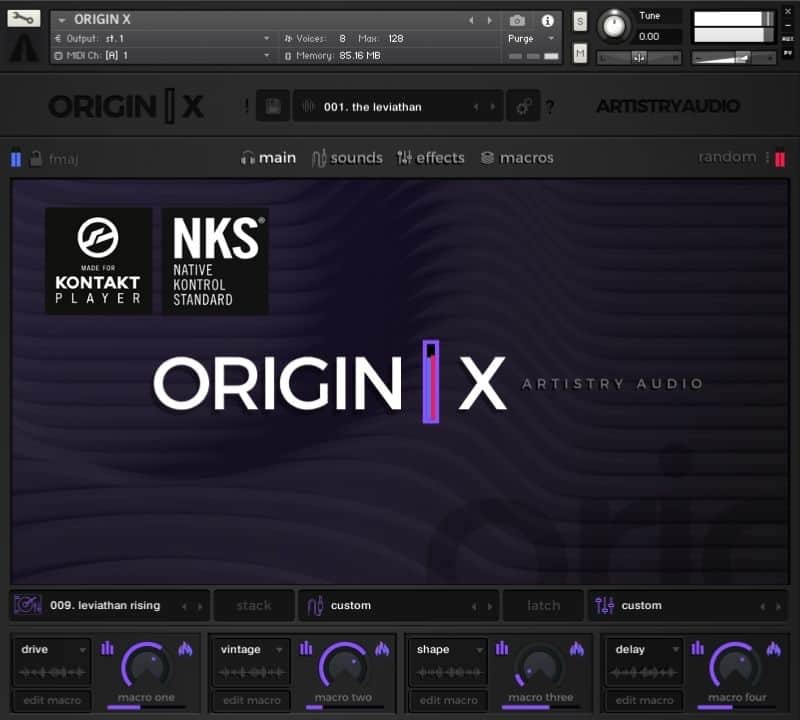 Start with one of the hundreds of master presets or simply randomize the instrument and experiment with all new sounds.
About Artistry Audio
Artistry Audio is a collective of pro developers and sound designers with a passion for creating beautiful virtual instruments for the modern producer, composer and sound engineer. Our philosophy is simple: Create beautiful and innovative virtual instruments that inspire your creativity.
We believe creating music should be fun, and our instruments are made to be enjoyed by the professional and hobbyist alike. We hope you enjoy playing them as much as we enjoyed making them.
Pricing and Availability
Get ORIGIN X (Affiliate Link) now at 50% off for a limited time only, hurry and save! For only $149 (normally $299), get the newly released ORIGIN X (Affiliate Link) (Affiliate Link), a modern loop engine from Artistry Audio!