Introducing the Keystation 88 MK3
Introducing the Keystation 88 MK3 – Start creating and performing music with your Mac or PC with the world's best-selling 88 keyboard controller: The Keystation 88 MK3 from M-Audio. Whether you're a seasoned pro looking for a lightweight 88 key semi-weighted controller or are looking to get started with the right full sized USB MIDI controller, the Keystation 88 MK3 is a simple, powerful MIDI controller designed for sequencing music and playing virtual instruments on your Mac, iPad or PC.
Keystation 88 MK3 features 88 natural-feeling, full-size velocity-sensitive keys in a compact, rugged design, perfect for any musician creating music at home or on the go.
M-Audio, synonymous with innovative music production technology, today announced the introduction and immediate availability of their new Keystation 88 MK3 USB/MIDI keyboard controller. This new addition to the best-selling Keystation family brings 88 velocity-sensitive keys and comprehensive controls that expand the range of playable notes, expressive capabilities, and enhance the player's recording workflow, all in a lightweight, gig-ready package.
Keystation 88 MK3 includes octave range buttons, pitch-bend and modulation controls, and a volume control to play, perform and record with music software without requiring a mouse or trackpad. It also features transport controls and a ¼-inch (6.3mm) sustain pedal input to use an external control pedal, such as the M-Audio SP2 (sold separately), for genuine piano sustain. The Keystation 88 MK3 adds 5-pin MIDI output and semi-weighted keys as a step-up from the Keystation Mini 32 MK3 and Keystation 49 MK3.
Compact, lightweight and durable, the Keystation Series is perfect for the musician who wants to take command of their music software during live performances, or for producers who wish to add an intuitive MIDI controller with a natural feeling keybed to their studio. All Keystation keyboards are USB-powered, class-compliant, and support USB-MIDI connectivity. Plus, Keystation 88 MK3 supports iOS connectivity with the Apple Lightning to USB Camera Adapter (sold separately), enabling you to perform and compose with audio apps on your iPad and other iOS devices.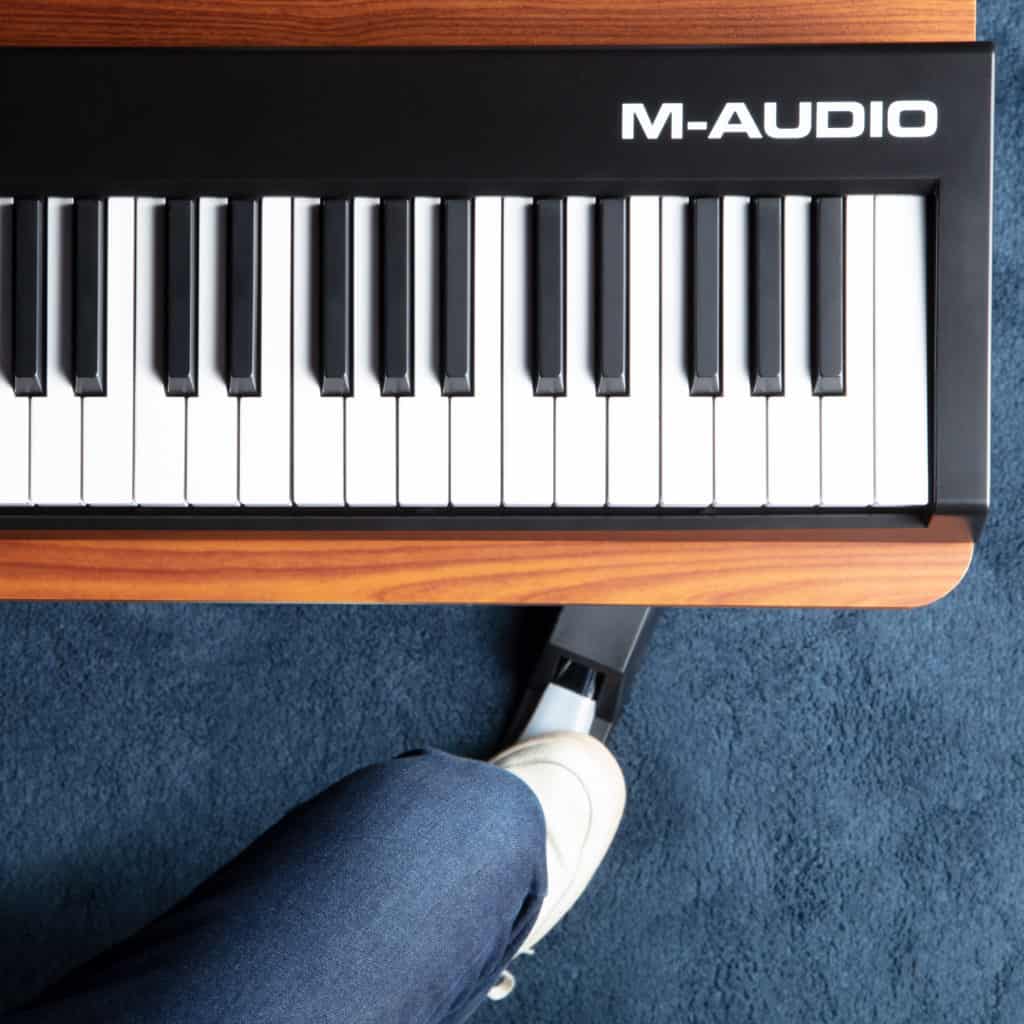 For the most complete and satisfying player experience possible, right out of the box, the new M-Audio Keystation 88 MK3 comes with an unprecedented array of recording/production/performance software, virtual instruments, and online performance/skill-building lessons. These tools include DAWs, Virtual Instruments, Sound Expansion Packs, Educational Software, and MPC Beats Software.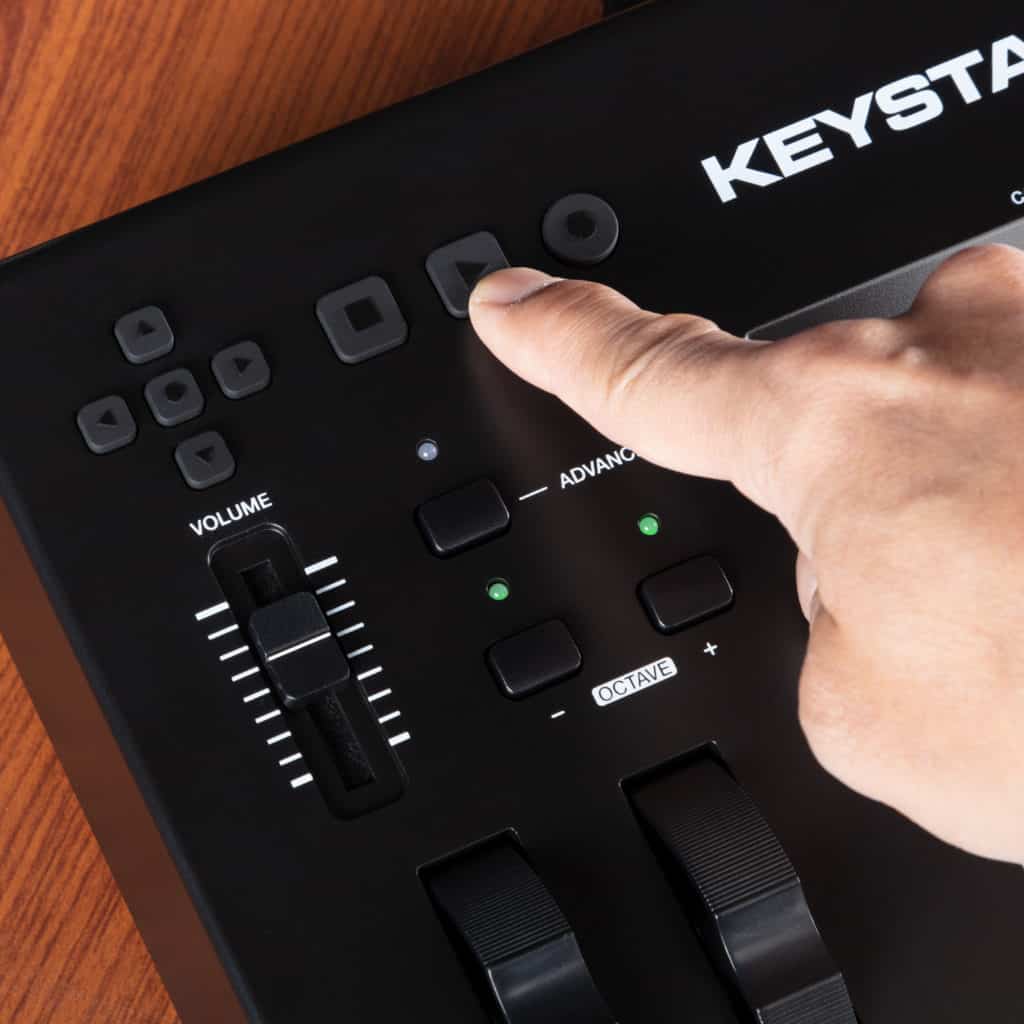 DAWS
Pro Tools First – M-Audio Edition
MPC Beats
Ableton Live Lite
Virtual Instruments
Velvet – Vintage Electric Piano Instrument
Mini Grand – Acoustic Grand Piano
Vacuum – Polyphonic Analogue Tube Synthesiser
Boom – Vintage drum machine
DB-33 – Tonewheel Organ Simulator
Xpand!2 – Multitimbral All-In-One Workstation
Sound Expansion Packs
MPC Beats Producer Kits – Multi- Genre Beat Production Pack
F9 Instruments Beats Edition – 25 High Quality Instrument Samples
Laniakea Sounds – rapSoul & LoFi Production Pack
MSX Audio – Soulful Drums Collection
ADSR – LoFi Producer Collection
Educational Software
Melodics – Software that adapts to your abilities and musical tastes to help you get better at playing keyboards. This includes 40 free lessons to get you started!
Skoove – interactive piano lessons for beginners and advanced players. 3 months Skoove
Premium free trial included!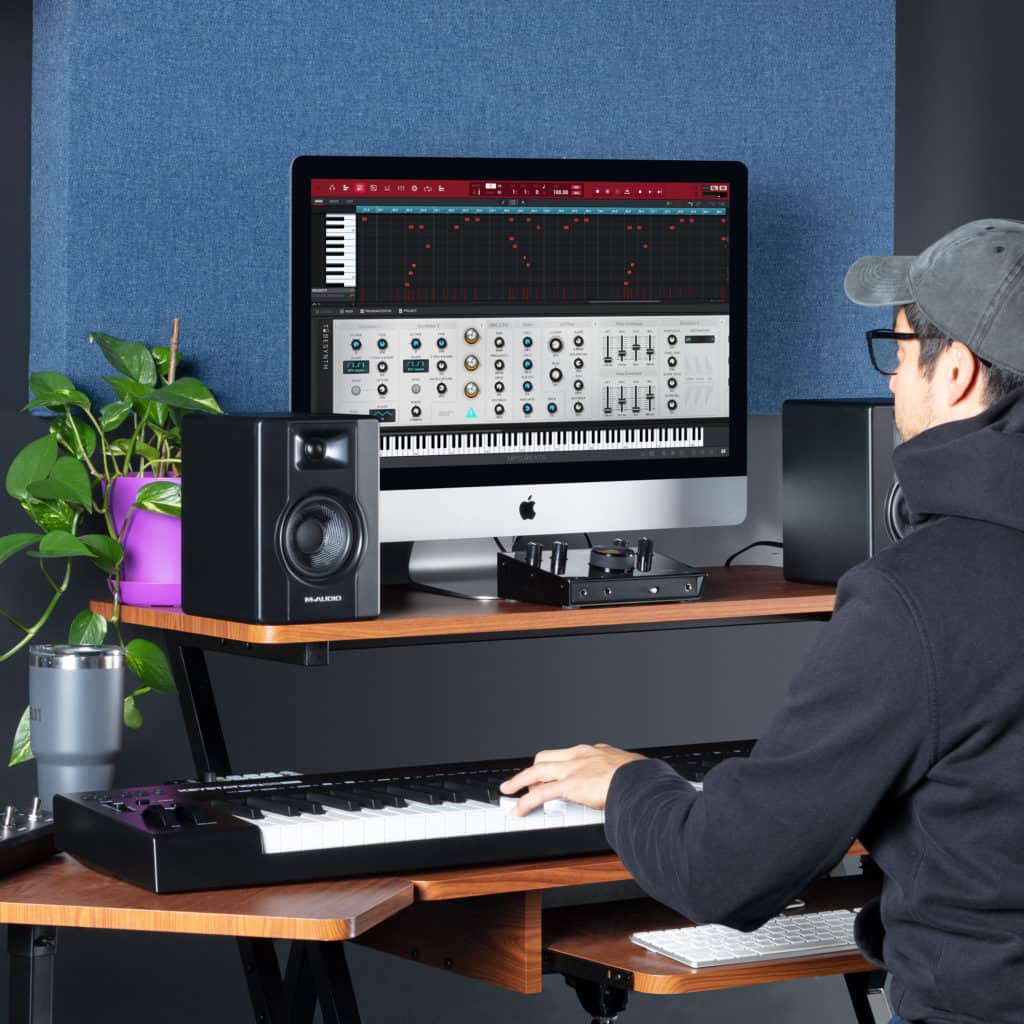 MPC Beats Software
Whatever you set out to achieve, MPC Beats will get you started. Incorporating the finest parts of the legendary MPC workflow, MPC Beats features all the essential tools for pro production. Edit samples, mixdown your tracks, find any sound with the synth engines found on the legendary MPCs, record audio and much more. MPC Beats will host your AU/VST plugins, so as you expand your arsenal, know you'll have complete compatibility with industry standard virtual studio technology.The Keystation 88 MK3 is available immediately with an MSRP of £174.99. For more information, please visit www.m-audio.com.
Pricing and Availability
Keystation 88 MK3 is available now at your prefered retailer.