Arturia unveils their expansive new synthesizer, PolyBrute
Arturia is thrilled to introduce PolyBrute – a 6-voice analog powerhouse, with unprecedented expressivity and sound morphing capabilities, built to let you perform fearlessly, compose with fluidity, and infinitely explore sound in perpetual motion.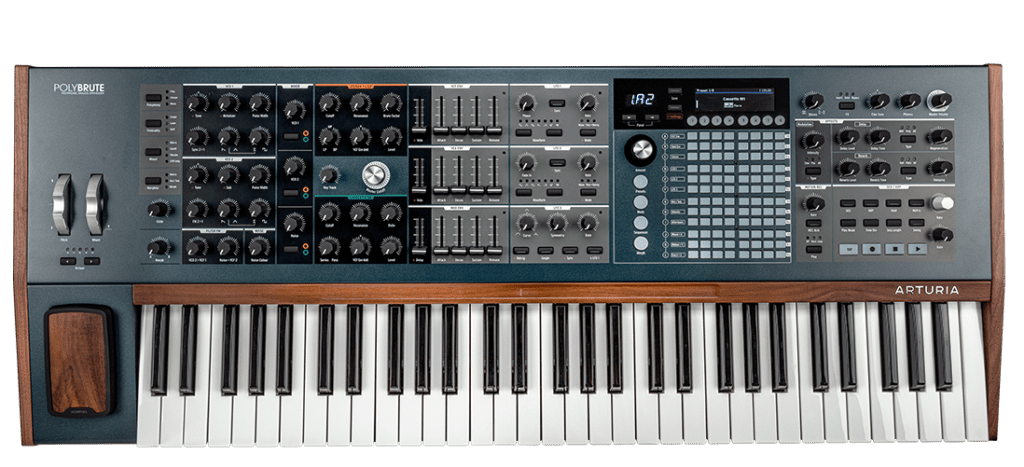 Raw, powerful, organic. The analog Brute voice is an unmistakable sonic force to be reckoned with – how about six at once?

PolyBrute's six-voice power starts with two Brute waveshaping oscillators. With sprawling timbral versatility from delicate airy pads to snarling stacked bass, these are six voices you can count on to excel in every application.
The tactile and reactive nature of analog synthesis is right at the heart of PolyBrute's architecture. Tame or animate the oscillators with an expanded array of multiple filters, envelopes and LFOs for absolute control over the analog domain. Once you've harnessed its sound sources, PolyBrute is your vessel for an inspiring voyage into sound.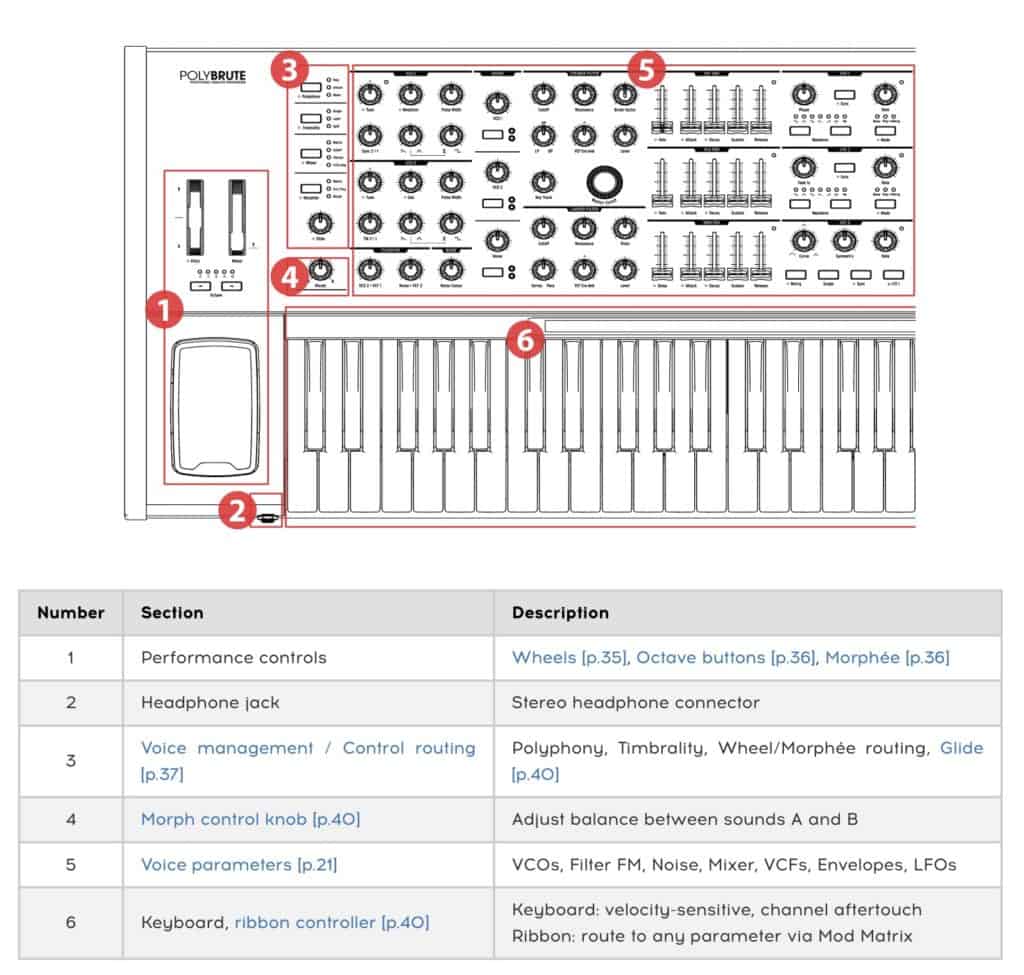 Gusing the raw power of Brute oscillators with digital Matrix precision, the innovative three-dimensional Morphée performance touchpad, and pristine stereo effects, PolyBrute represents a new era of polyphony. Available November 2020. 
Polyphonic power fused with unrivaled modulation capabilities. Infinite positions on an elusive spectrum of sound, instantly accessible. An instrument that responds to your every command for ultimate performance control. This is PolyBrute.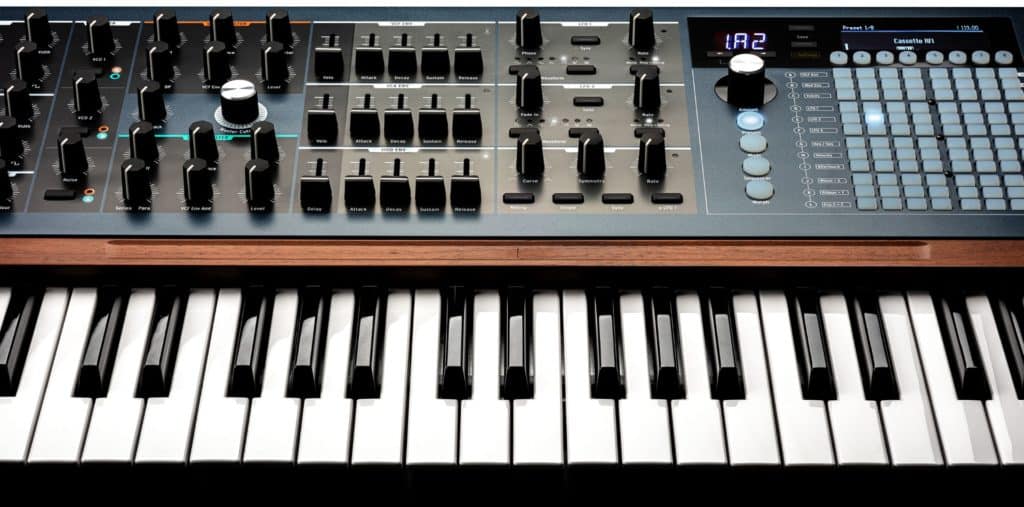 Analog morphing polysynth
The Brute factor
6 pure analog voices driven by 2 Brute oscillators, complete with distortion, wavefolding, and FM control, shaped by dual enhanced filters for massive timbral variety.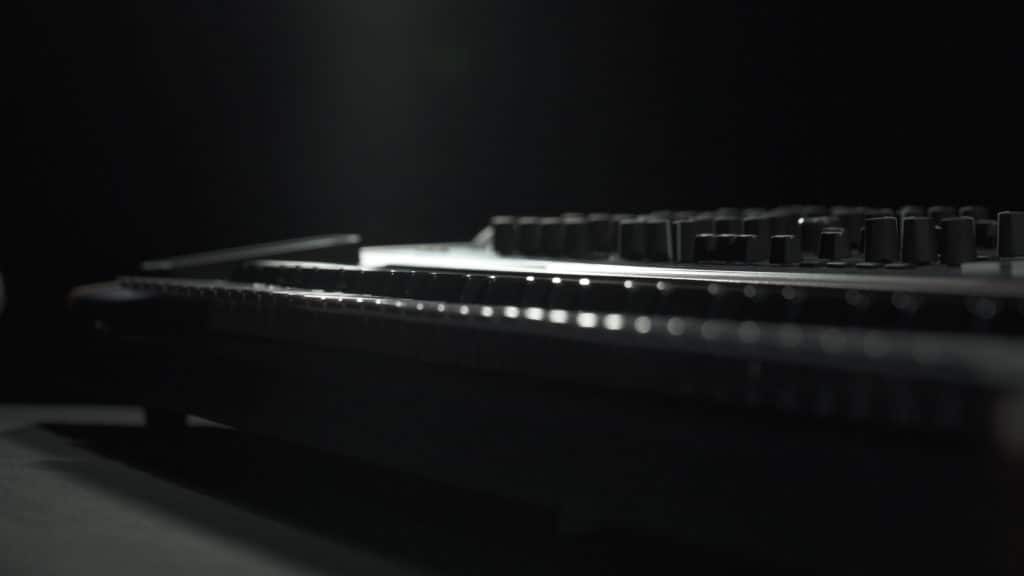 Morphing
Seamless three-dimensional morphing between two completely different states within a single patch. An infinite continuum of sound, immediately accessible expression.
Express yourself
A new dimension of performance control, with a dynamic ribbon strip, an assignable mod wheel, and finally, the innovative Morphée 3-axis performance touchpad.
Modulation
No more static patches. 3 envelope generators, 3 LFOs, and modulation flexibility normally reserved for modular systems – with the immediacy and precision of digital control.
The Matrix
The digital brain to PolyBrute's analog heart – control presets, the sequencer, morph state editing, and of course, PolyBrute's expansive modulation routing.
Studio-grade effects
Pristine stereo digital effects incorporated into every patch, with parameters that can be modulated to no end – including algorithms from our acclaimed FX Collection.
_The full lowdown
The new Brute flagship has landed. Raw, powerful, organic – the Brute range is all about the tactile immediacy of analog synthesis. Explore it for yourself…
_Wooden legs
PolyBrute is designed to be fully compatible with our Wooden Legs companion. The Wooden legs offer a professional ergonomic solution, with a timeless beechwood construction, built for studio and stage that's as reliable as it is stylish – enjoy an unhindered performing experience with class.
PolyBrute Features
Analog Morphing Synthesizer

6 voices of Polyphony
Mono, Unison, Poly voicing
Single, Split, Layer modes

61-keys with Velocity and Aftertouch
Pitch Bend, Mod Wheel, Ribbon controllers
Morphée touch and pressure sensitive 3D controller
Sound Morphing capability, part A and B for each preset
Two Analog VCO's

Saw
Triangle + Metalizer
Square + Pulse Width
Sub
Linear FM
Hard Sync

Noise Generator

Continuous tone from rumble noise to white noise

Osc and Noise Mixer with Filter routing
12dB/Oct Steiner Parker Filter

Continuous LP>Notch>HP>BP morphing
Cutoff, Resonance, Brute Factor

24dB/Oct Ladder Filter with Distortion
Three Envelopes

Two ADSR
One DADSR
Looping capability

Three LFOs

LFO1 and LFO2 with waveform selection
LFO3 with waveform shaping using Shape and Symmetry
Rate control & Tempo Sync
Various retrig options

Three stereo digital effects

Modulation FX : Chorus, Phaser, Flanger, Ring Modulation, …
Delay : 9 algorithms including BBD, Digital delay, …
Reverb : 9 algorithms including Hall, Plate, Spring, Shimmer, …

768 preset slots
12×32 Modulation Matrix
64 step polyphonic sequencer

Notes, Accent, Slide per step
3 tracks of automation

Arpeggiator and Matrix Arpeggiator
Stereo audio output
MIDI and USB i/o + analog clock i/o
2 expression and 1 sustain pedal inputs