Muted Guitars by Strezov Sampling
"Muted Guitars" is a Kontakt based library which was recorded in one of the small recording rooms within the Sofia Session Studio. It has one summed microphone position (capturing the Organic muted/plucked sound of three different guitars), which was later processed to add two more "microphone" positions (Low FX and High FX) enabling a number of sound-shaping possibilities.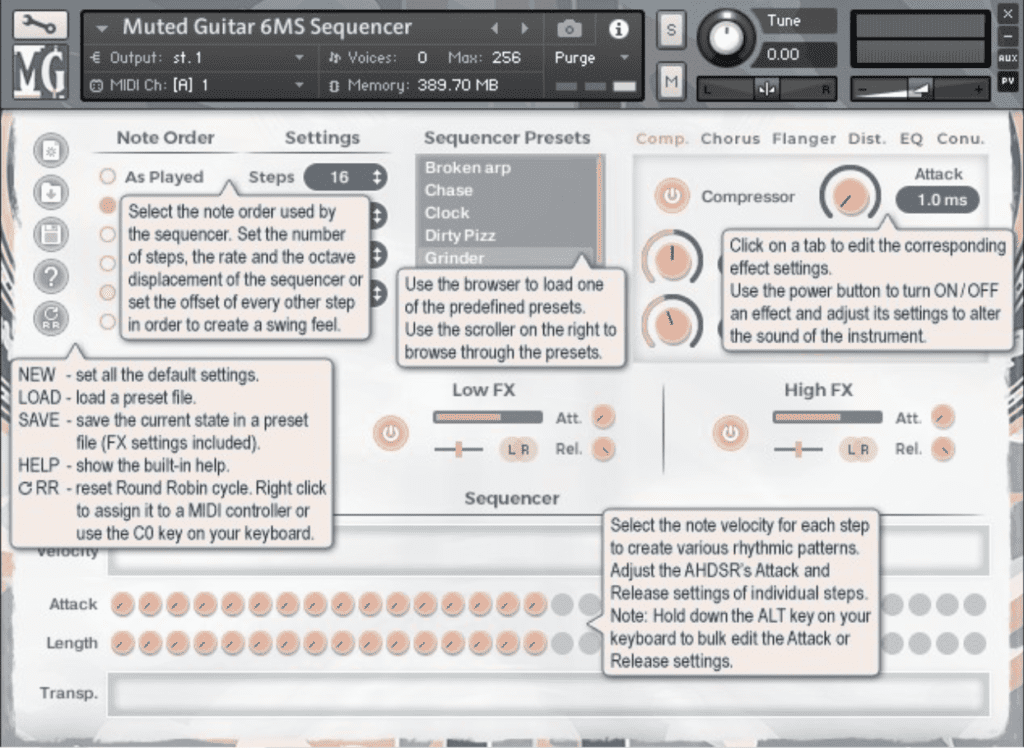 Its unique timbre and features make "Muted Guitars" a perfect fit for all kinds of music productions. Regardless if you see it as a synthesizer based on organic recordings, an electroacoustic instrument, or just some organic Muted Guitars for scoring.
Pricing and Availability
"Muted Guitars" is available now for € 29.00 Intro Price (Normal Retail Price € 49.00) until September 30, 2020!