GUITAR SWELL by In Session Audio
In Session Audio is launching this week on Thursday their latest Kontakt library. GUITAR SWELL allows you to comfortably perform soundtrack-worthy ambient guitar performances with an emotional quality.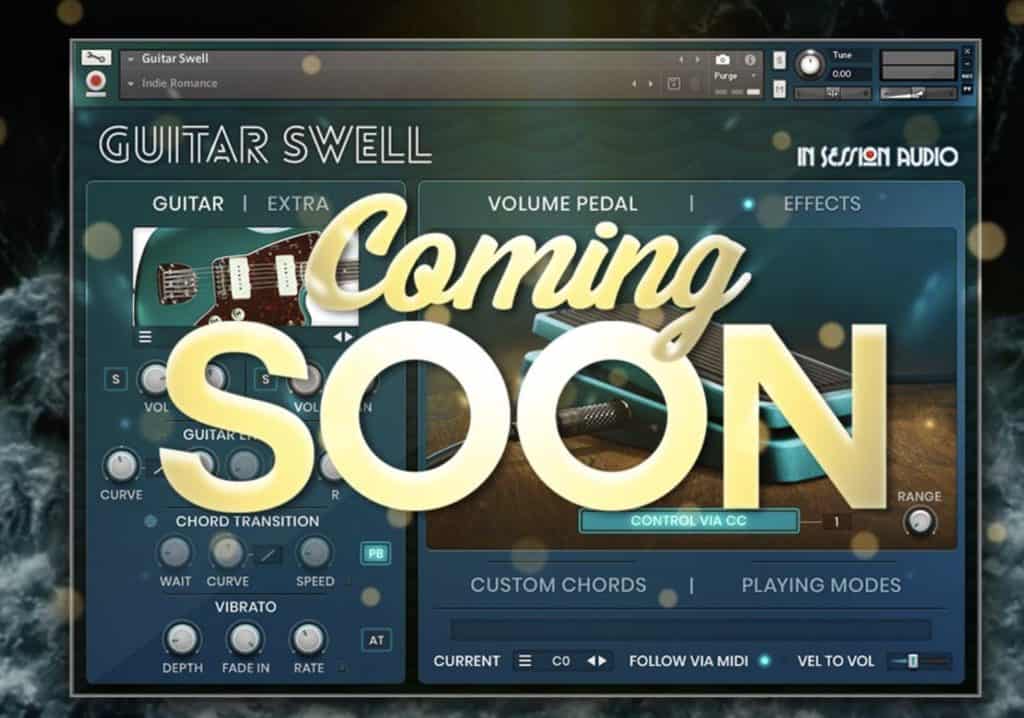 SWELL refers to a technique in which a guitarist uses a pedal (or knob) to bring the volume up after striking the strings. Doing this, combined with delay and reverb effects can create a "pad" sound.
Pricing and Availability
Guitar Swell is available soon on September, 24th 2020.