Breaker 2.0 by Soundiron
Soundiron's Breaker 2.0 is all you need to craft truly authentic, electro-organic breakbeats and DIY-style drum grooves. Unleash the next wave in hi-fi/lo-fi by fusing the old school with the next generation! The sound is fat, dirty and raw right out of the boombox, but a twist of a knob or two and you've got a searing, brutally crisp sharp jungle kit ready to go.
This library has a huge collection of over 80 pristine multi-sampled drum kit and auxiliary percussion elements, all bone dry and up close, with 8 velocity layers per note giving you a ridiculously tight, rich, aggressive and punchy tone and an ultra-wide, vibrant stereo field.
Breaker 2.0 Specs
One master NKI instrument bank in open Kontakt format
Bongos, Clacks, Claps, Clicks, Cymbals, Glitch SFX, Kicks, Snaps, Snares, Tambourines, Toms
20 Ambience patches created from the source content
24 bit / 48 kHz uncompressed PCM wav samples
40 Custom Sound-Designed FX and Ambient presets
1,629 Stereo WAV files
980 MB installed
Flexible and intuitive multi-layer user interface controls, with LFO, filter, glide, and arpeggiator
Full FX rack with convolution reverb with custom rooms, halls, chambers & FX environments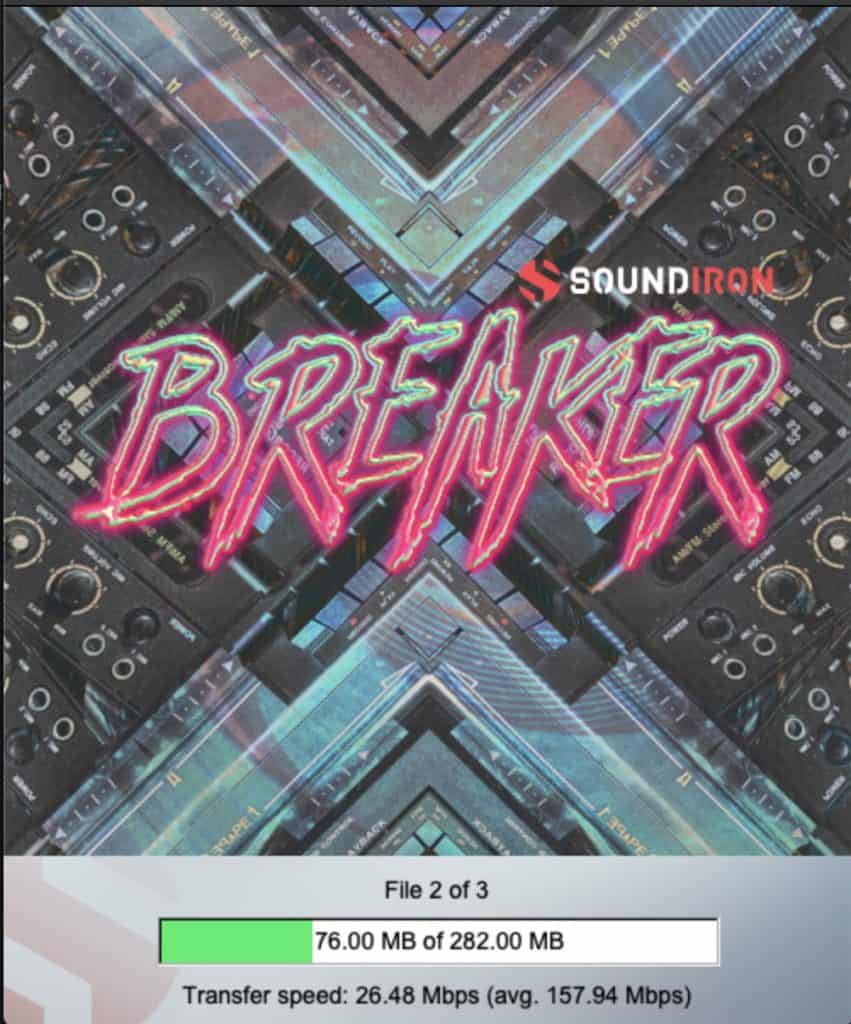 This library has a fully-customizable user interface, modular FX rack and 40 custom FX presets designed to inspire and get the music flowing, so you can unleash your creativity.
Pricing and Availability
Breaker is available to existing owners for an reduced price. Pls check your inbox.