Wonkystuff Matrix Mixer for AE Modular
Wonkystuff's mm33 is a 3×3 matrix mixer, using high-quality Bourns pots and a solid fiberglass panel (PCB material). Build quality has been described as 'solid', whilst the kit has been described as straightforward.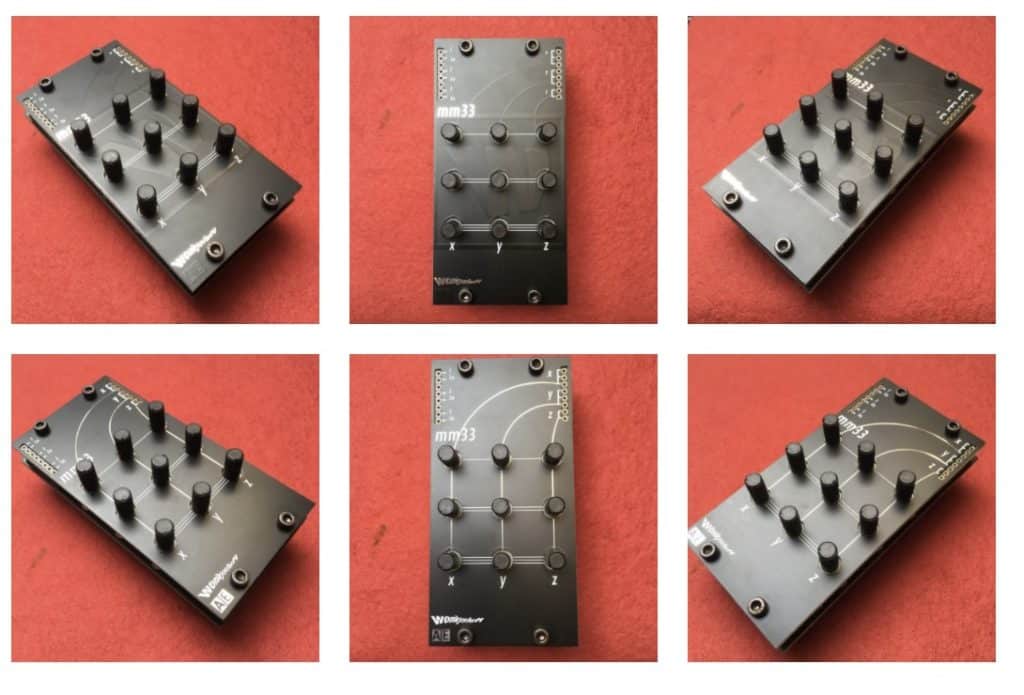 This is a standard buffered matrix mixer where each output (x, y, z) contains a mix of signals 1-3 determined by the position of the controls. Controls are laid out such that inputs are arranged in rows (number of stripes indicates the input number), and outputs are arranged in columns.
Pricing and Availability
The second batch of the mm33 3×3 matrix mixer for AE Modular is now available both for the DYI and assembled version.