Reversed & Hiss by KLANG
KLANG loves tape sounds. So here it's all about the inspiring potential of their nostalgic feelings around tape. Listening to radio plays before sleeping as a child, recording demo tracks on a four track. Bringing back the warmness and imperfection with saturation, wow & flutter by playing instruments through all kind of tape gear and experimenting with it. A nostalgic journey emphasizing the beauty of imperfection.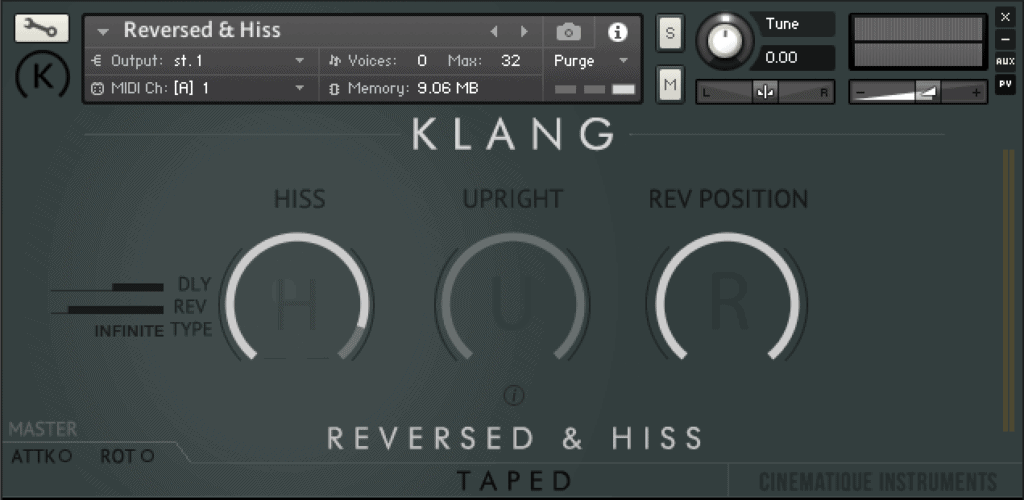 REVERSED & HISS – WARM INTIMATE PIANO- In the living room of an old friend of KLANG there was a beautiful, charming but slightly out of tune Bluethner piano. KLANG quickly recorded it and completed it with some living room dust (noise) and a layer of a reversed vibraphone. The charm is back.
Pricing and Availability
REVERSED & HISS – WARM INTIMATE PIANO is available now.