Skate a New by BOOM Library
The skate park: skateboarders busting pops, grinds, and slides, while others take pictures of the scene or just hang out and have a good time.
BOOM Library focused this collection on capturing all the noisy excitement. This pack is crammed with genuine audio atmospheres and radical FX – from WHEEL ROLLS and OBSTACLE IMPACTS to BOARD HANDLING and BAILING.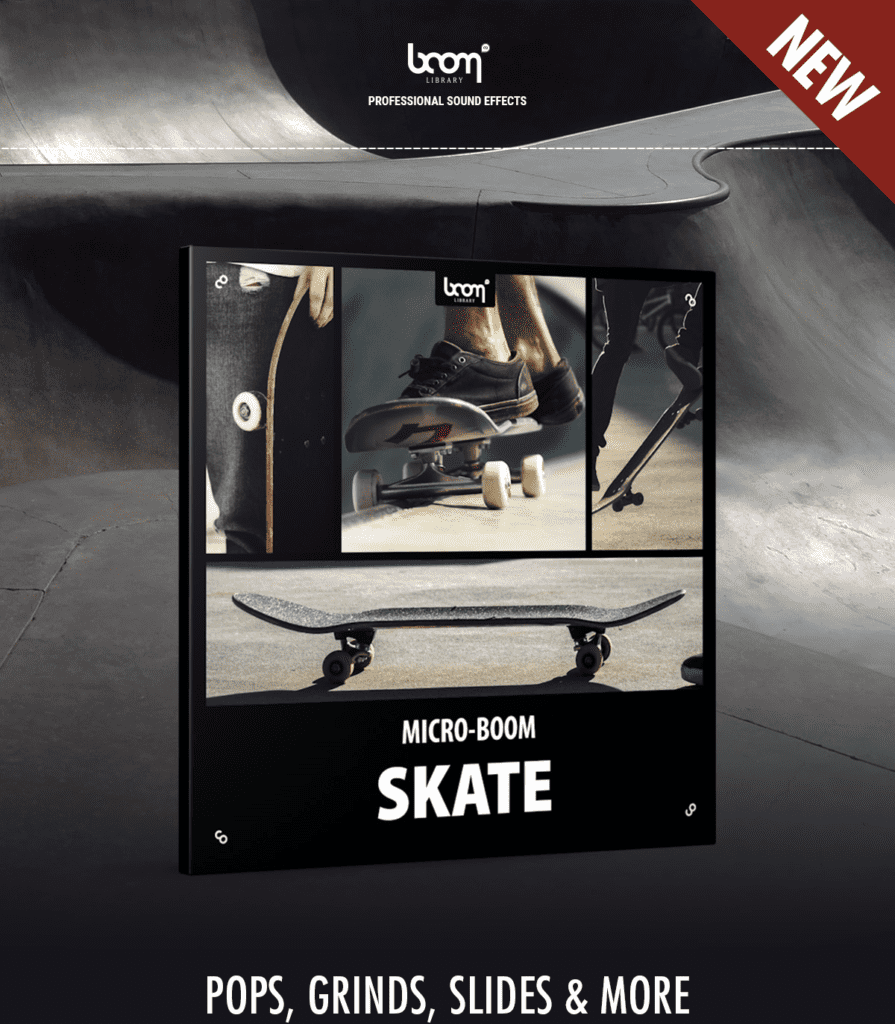 Need some realism to your skate park scene or game? Take a look at Skate.