UJAM Release Finisher FLUXX
German-American plug-in makers UJAM released Finisher FLUXX. It is the company's third extension to its series of virtual multi-effects. You may call this plug-in the evil genius of creative FX. It's designed to take lifeless sounds back to life.
The Finisher concept connects a handful of macro controls managing 50 different hypercomplex multi-effect chains (called Modes) under the hood. It highlights 4 individual macro controls per Mode, each guiding a separate sound aspect, making FLUXX an intuitive and fail-proof tool for sound designers and music producers to deconstruct, transform, and animate their sounds.
Finisher FLUXX Features
FLUXX is a creative effect plug-in that is certain to animate sounds – super-charging them while deconstructing them on a subatomic level – from quirky to epic with
50 Finisher multi-effect Modes controlled by macro knobs
100 sound designer Presets
Over 76 effect slots across 2 Busses plus a Master Bus
Automation and MIDI control to connect hardware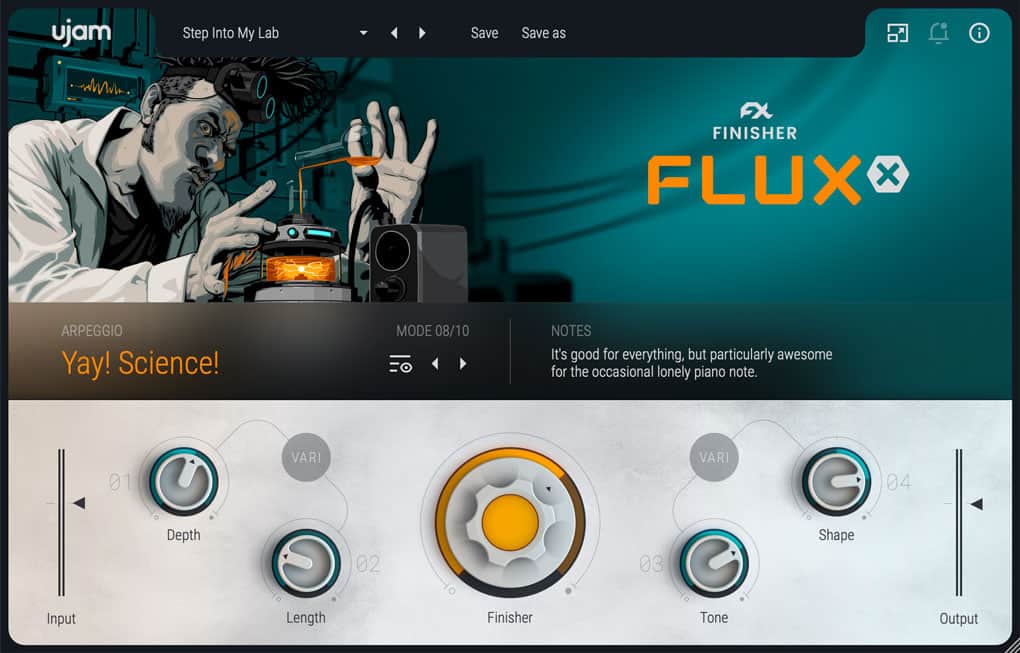 Unshackle Your Mad Scientist
Accelerate, modulate, agitate, swirl and catapult your sounds without restraint. With more than 50 individual effect Modes, you'll never run out of possibilities!
If you want to tinker with sonic shaping, stereo modulation, signal polishing and deadly degradation, FLUXX gives you the perfect interface to unleash your favorite experiment.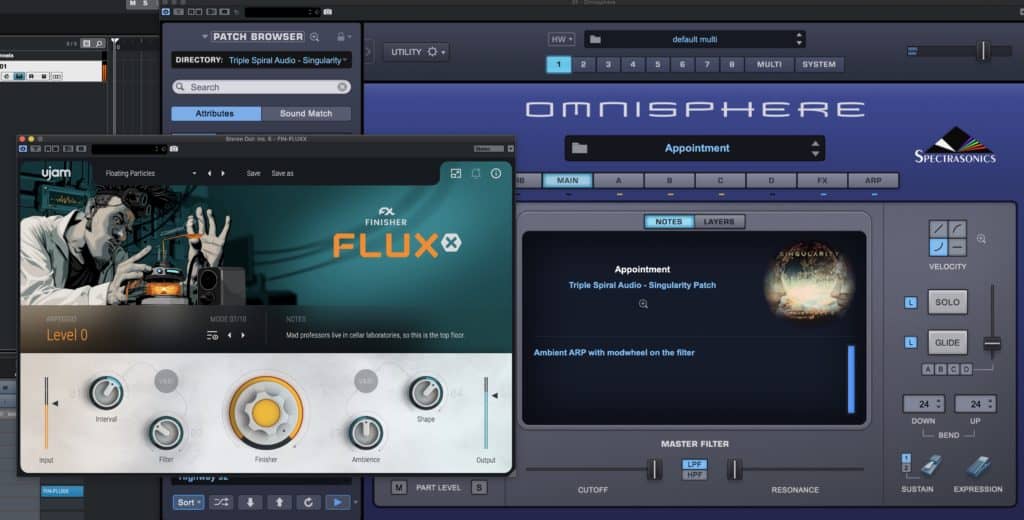 Bring Dead Sounds to Life
It's time to throw every detail of your sound into sharp relief. You control its size, heat, ambience, and other elements with potent precision. But even the best producers will never know how you did it–putting you on the bleeding edge of mad sound design.
About UJAM
The German-American maker of music technology co-founded by Hans Zimmer and Pharrell Williams that develops Virtual Instrument and Effects Plug-ins. With the Plug-in series Virtual Guitarist, Virtual Bassist, Virtual Drummer, Beatmaker and Finisher and a range
of software solutions (desktop, mobile, web), UJAM helps people to make music.
Pricing and Availability
FLUXX is now available at ujam.com for an introductory offer of 69 EUR / USD until November 1st, 2020. After that, the plug-in sells for 99 EUR / USD. The Bundle of three Finishers including FLUXX, VOODOO and NEO is available for 199 EUR / USD (instead of
297 EUR / USD for the single products). Owners of the Finisher Bundle, NEO and VOODOO are offered a special loyalty price of
49 EUR / USD during the introduction period ending November 1st, 2020.