Soundscapes
Soundscapes opens up an entirely new sonic palette of tonal and atonal sound design through granular synthesis. Full of interesting textures, it incorporates samples from violinist Michael Levine.
A departure from our usual symphonic style, Soundscapes is a welcome contrast and unique partner to our CineSymphony lineup.
THE ENGINE
The possibilities are endless. We've created a set of patches in a few categories to give you a start. Try a totally different sample in one of our patches and make your own! 
Patch Categories:
Pulses (Tonal and Atonal)
Textures (Tonal and Atonal)
One Shots
Pads
About MICHAEL LEVINE
Michael A. Levine is an American composer, music producer and screenwriter born in Japan and currently based in Los Angeles. He is best known for his work in film and television, working with Hans Zimmer and James Newton Howard (The Dark Knight), Harry Gregson-Williams, Rupert Gregson-Williams, Cliff Martinez, Lorne Balfe, and Christopher Lennertz.
On Soundscapes, Michael played violin, electric violin, tenor violin, and the ciola – an instrument the size of a viola but which sounds in the same range as a cello.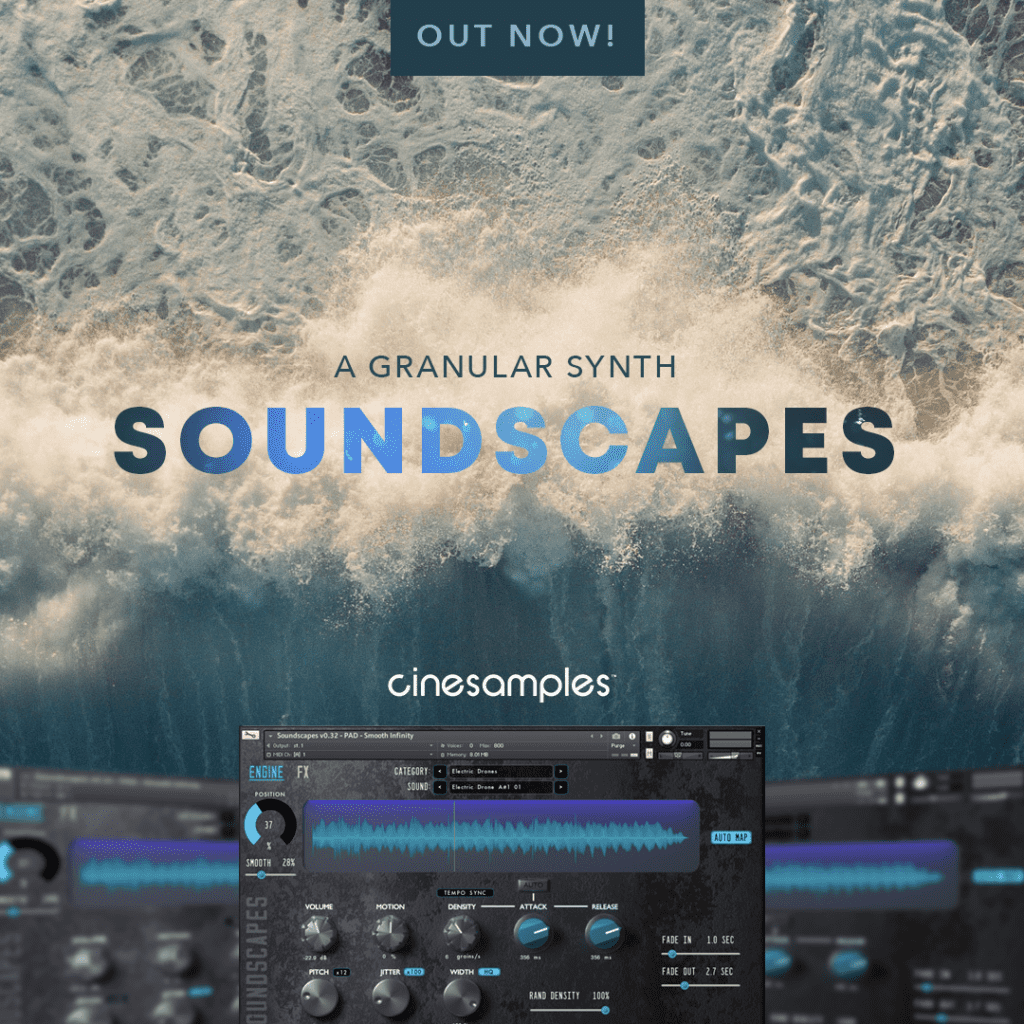 Pricing and Availability
Soundscapes is available now.