NORDIC NOIR – Zebra Nordsund II: Dusk & Snow
The Unfinished Released Zebra Nordsund II: Dusk & Snow
Zebra Nordsund II continues where the two original volumes, Blood and Gold, started off, with two brand new volumes called Dusk and Snow. The soundsets are inspired by the modern analog and organic sound of Nordic Noir film and TV, but will also be really useful for crime and thriller soundtracks, as well as documentary.
Dusk is all about the intrigue and danger as night falls, from the crime-riven dens of city centers to the murky secrets of suburbia. Snow is more about the sparse nature and long-held feuds of the barren, Arctic landscapes. Icy vengeance and complex relationships.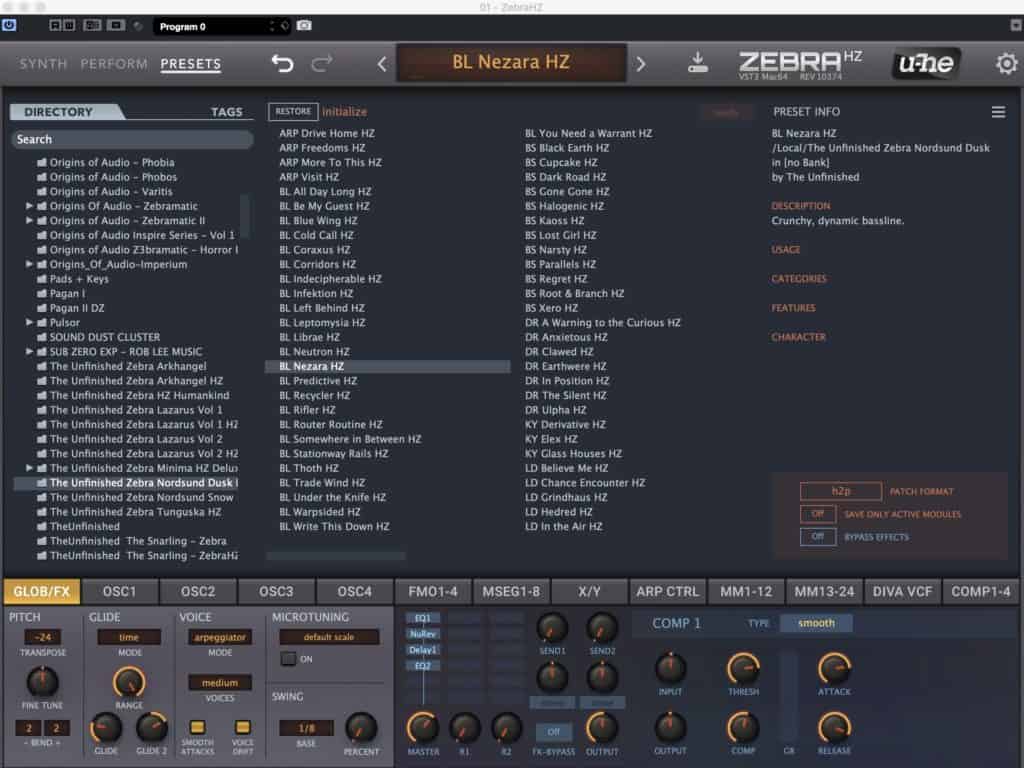 Nordsund II is inspired by shows such as Wallander, The Killing, The Bridge, and Rebecka Martinsson; full of natural and synthetic sounds, full of movement and character, and equally capable of moments of contemplative calm and wrought action.
As usual, both soundsets also come in Dark Editions, reimagining and reworking the original Zebra2 sounds for ZebraHZ. And remember, the Dark Editions also contain the Zebra2 libraries.
Pricing and Availability
Nordsund Dusk and Snow are both available for £24.99 +VAT, with the Dark Editions at £34.99 +VAT. There are also two bundles available for a limited time, the Nordsund II Bundle includes both Dusk and Snow, and is £51.99 +VAT; and a complete Nordsund Bundle with all four volumes (Blood, Dusk, Gold, and Snow) for £99.99 +VAT.
Diva Nordsund by The Unfinished: A Sonic Journey into Nordic Noir
Diva Nordsund is an enthralling collection of 200 patches for the acclaimed u-he's Diva synthesizer, masterfully crafted by The Unfinished.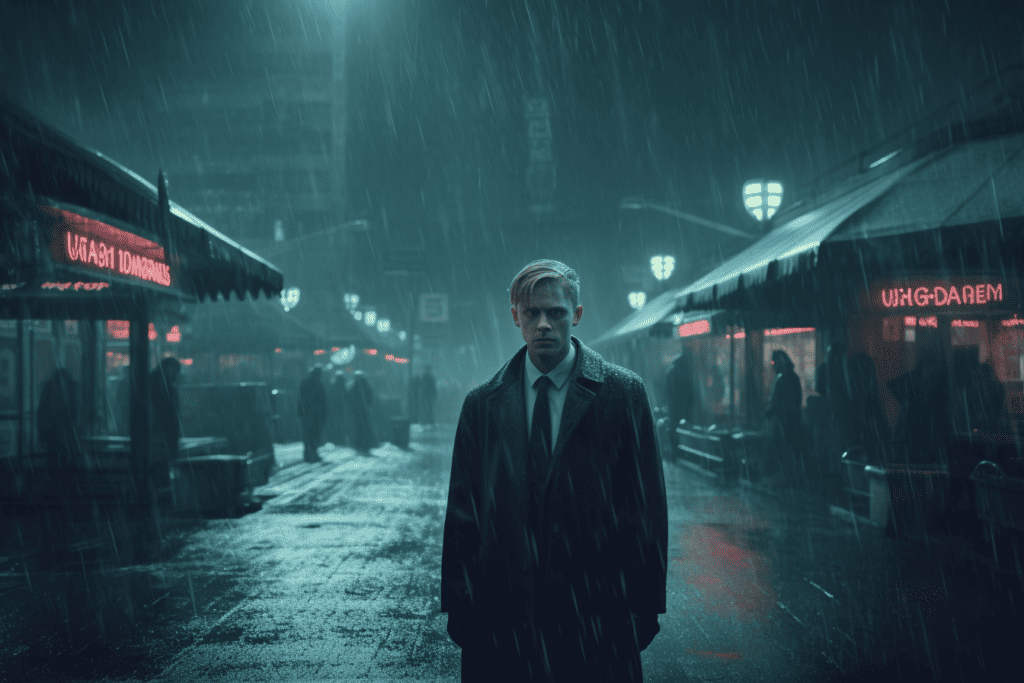 With a rich palette of sounds designed to bring to life the unique essence of Nordic Noir and contemporary documentary scoring, Diva Nordsund is a must-have for composers and sound designers looking to add depth and atmosphere to their work.
Usage Examples of Diva Nordsund
The unique sounds and textures offered by Diva Nordsund open up a world of possibilities for musicians, composers, and sound designers. The soundset has been created with versatility in mind, allowing it to be used across a variety of music genres and media.
For instance, the ominous basses and brooding sequences can perfectly underscore a tension-filled scene in a crime drama, enhancing the suspense as the plot unfolds. In a similar vein, the icy soundscapes could effectively evoke the chilling atmosphere of a psychological thriller, immersing the audience further into the story.
In the realm of music production, artists working within genres such as ambient, downtempo, and experimental electronic music may find the warm pads and digital textures to be excellent tools for creating layered, atmospheric tracks. The sounds can be subtly manipulated to create evocative, eerie backdrops or can take the lead, forming the main thematic element of a composition.
The versatility of Diva Nordsund also extends to contemporary documentary scoring. Its sounds can evoke many emotions, from the unsettling tension of investigative pieces to the poignant, reflective moments of human-interest stories.
Influence on the Music Industry
As music and sound design evolve in the entertainment industry, tools like Diva Nordsund become crucial for creators to produce distinctive, high-quality soundtracks. By delivering a broad range of expressive synth sounds inspired by Nordic Noir, Diva Nordsund has set a new benchmark for atmospheric scoring.
The impact of such a product on the music industry is multifaceted. It broadens the palette of available sounds, pushing the boundaries of what can be achieved sonically. This encourages innovation and creativity, as composers can craft unique aural landscapes that might not have been possible with traditional instruments.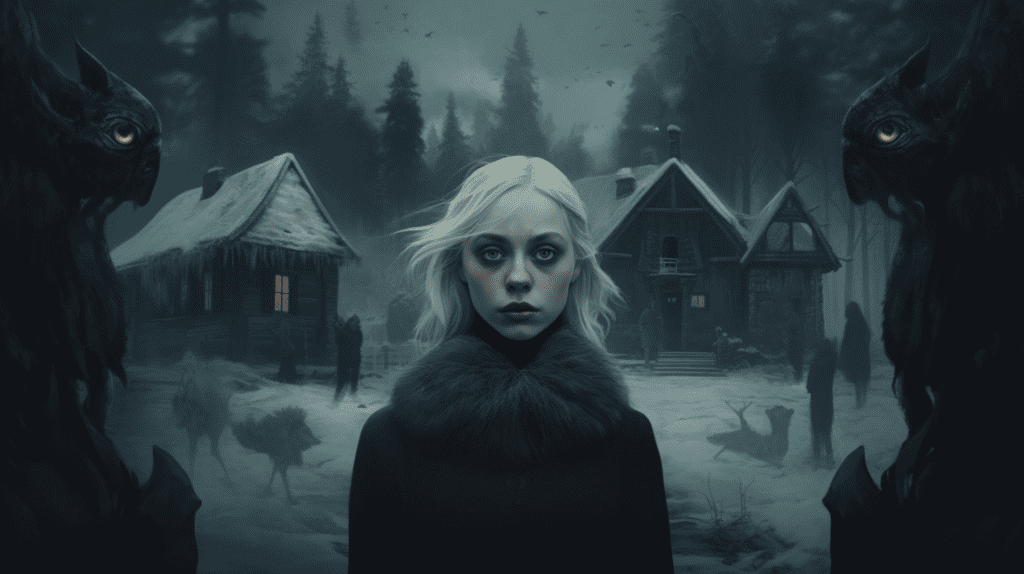 Secondly, Diva Nordsund democratizes music production, as it offers professional-grade sounds at an accessible price. This enables independent artists and smaller production companies to create top-notch soundtracks without the need for a large budget or expensive studio equipment.
Finally, Diva Nordsund's influence extends to how audiences experience music and media. As artists and composers incorporate these sounds into their work, listeners are exposed to a wider range of sonic experiences. This enhances their engagement with the content and expands their appreciation for the art of sound design.
In conclusion, products like Diva Nordsund are shaping the future of music and sound design in the entertainment industry, promoting creativity, inclusivity, and the exploration of new sonic landscapes.
The Sound of Scandinavia
Diva Nordsund leverages the Diva synth's exquisite analog and virtual analog modeling capabilities. The result is an expressive range of modern analog synth sounds that transport listeners to the icy landscapes of Scandinavia. In this place, mystery and danger lurk in every shadow and secrets lie buried deep in the snow.
The sound set has warm pads, ominous basses, icy soundscapes, and brooding sequences. Inspiration is drawn from notable soundtracks like Broadchurch, Outlier, Rebecka Martinsson, The Valhalla Murders, and Bordertown, as well as from artists such as Olafur Arnalds, Odesza, Lorn, Hannah Peel, and Ital Tek.
Perfect for Atmospheric Scoring
Whether you're scoring a dark crime drama, an investigative documentary, or a suspense-filled thriller, Diva Nordsund will deliver the atmospheric touch you need. Its sounds are ideal for building tension during a high-stakes pursuit, evoking a sense of unease during a character's introspective moments, or simply immersing your audience in a chilling sonic world.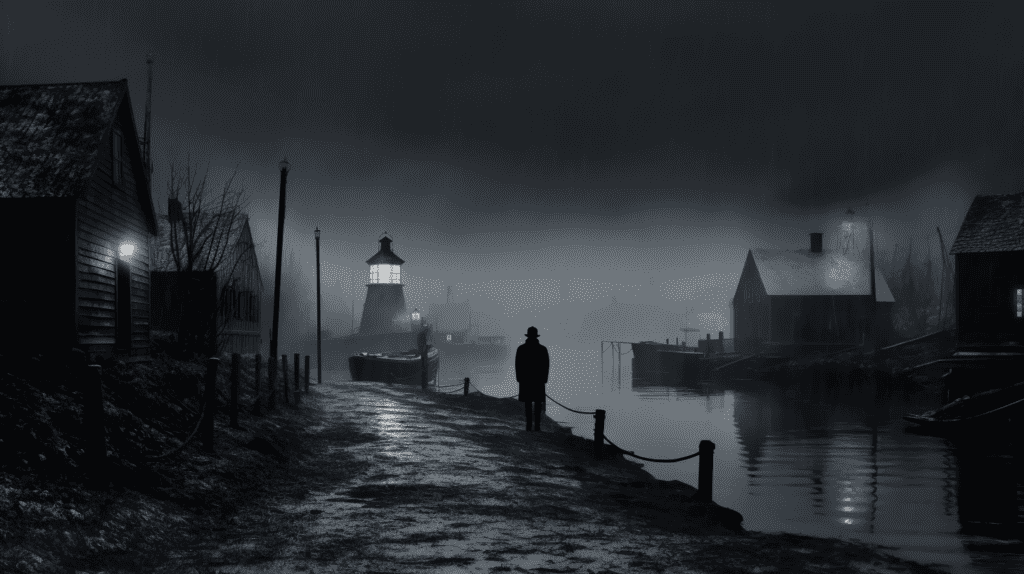 This time, nordsund returns to the series with a new synth, expanding the sonic capabilities and offering even more unique and tailored sounds for your scoring needs.
Why you need Diva Nordsund
Film composers play a crucial role in enhancing storytelling through music. They craft soundscapes that augment the emotional depth and complexity of a narrative and help immerse audiences in the world of the film. Here are some reasons why film composers need tools like Diva Nordsund:
Emotional Resonance: Music is a powerful tool for eliciting emotions. Composers use tools like Diva Nordsund to create sounds that resonate with the emotional content of a scene, whether that's suspense, sadness, joy, or any other feeling.
Atmosphere and Tone: The score helps establish the film's overall mood and atmosphere. With its range of warm pads, icy soundscapes, and brooding sequences, Diva Nordsund enables composers to create unique soundscapes that enhance the film's tone.
Narrative Support: Music can underscore the narrative, providing additional layers of meaning. For instance, a recurring musical theme might be associated with a particular character or event.
Diversity of Sound: Diva Nordsund offers a broad palette of sounds, allowing composers to vary their score and avoid monotony. This diversity of sound can help keep the audience engaged throughout the film.
Professional Quality: Diva Nordsund is a professional-grade tool that produces high-quality sounds. This is crucial for film composers, as the quality of the soundtrack can significantly impact the audience's perception of the film.
Versatility: Diva Nordsund is versatile and can be used across various genres and styles. This flexibility is important for film composers, who often work on diverse projects and need to adapt their style to suit different narratives and moods.
Efficiency and Accessibility: Digital tools like Diva Nordsund can streamline the composition process, making it quicker and more efficient. They also make it possible for composers to work from anywhere, which can be a significant advantage in today's fast-paced and often remote working environments.
In short, tools like Diva Nordsund are indispensable for film composers, providing them with the resources they need to create compelling, high-quality scores that enhance storytelling and captivate audiences.
Pricing and Availability
Diva Nordsund is available for purchase at £24.99 + VAT. It comes in NKS format, which makes it compatible with Native Instruments hardware and in a native format for u-he's Diva.
Don't miss out on this opportunity to take your audience on a riveting sonic journey with Diva Nordsund by The Unfinished.
Conclusion
Filmmakers need various unique and expressive sounds to create immersive, atmospheric soundtracks that enhance the emotional impact of their work. Diva Nordsund by The Unfinished is a collection of 200 patches for the Diva synthesizer, designed to bring to life the unique essence of Nordic Noir and contemporary documentary scoring.
With warm pads, ominous basses, icy soundscapes, and brooding sequences, Diva Nordsund offers versatility in composition, allowing it to be used across various music genres and media. The soundset can take the lead in forming the main thematic element of a composition or can be subtly manipulated to create evocative, eerie backdrops.
This collection also democratizes music production by offering professional-grade sounds at an accessible price, enabling independent artists and smaller production companies to create top-notch soundtracks. Diva Nordsund sets a new benchmark for atmospheric scoring, shaping the future of music and sound design in the entertainment industry.
Final Thought
The collection is an essential tool for film and game composers, sound designers, and producers who wish to set their projects apart by creating unique and immersive sonic landscapes. Let Diva Nordsund bring your project's narrative to life! Diva Nordsund is packed with various textures and sounds suited for various genres and production styles.
Whether you're looking for lush atmospheres, gritty soundscapes, or evocative drones, Diva Nordsund has something to offer. This comprehensive collection is perfect for any creative project, from analog synthesizers and field recordings to tape loops and real instruments.
Diva Nordsund allows you to quickly and effortlessly create the perfect sonic environment for your project. You can craft anything from slow-burning soundscapes to intense audio experiences with ease. Whether you're making a video game soundtrack or a movie score, Diva Nordsund has something for everyone.
Generate Noire: The Unfinished's 170 Filthy Patches for Newfangled Audio's Generate Synth
Matt Bowdler (aka The Unfinished)
Growing up influenced by the '80s, Matt Bowdler was always fascinated by electronics, tinkering with any old gadgets and gizmos that he could get his hands on.
One of Matt's all-time favorite synths was an old analog synth: a massive silver monolith of whirring dials and knobs, with flashing lights and interchangeable nobs for creating weird, haunting soundscapes.
With its hauntingly beautiful melodies and lush textures, Generate Noire presets for the Newfangled Audio's Generate  synth are unlike any other synth soundset out there. Its raw sound embodies everything that's exciting about analog synths, from the unpredictable side-chaining and earth-shaking bassline to the glitchy bleeps and bloops that will leave you mesmerized.
Whether you're composing dark cinematic scores or creating pulsing electronic music, this unique synthesizer has all the tools you need to take your compositions to new heights.
Newfangled Audio's GENERATE – Chaotic Polysynth Extraordinaire
In order to explore the potential applications of chaos in music, Newfangled Audio decided to pursue a project "Generate" that would use this chaotic system as an oscillator. In conventional analog synthesizers, stable oscillators are represented by differential equations, wherein values and parameters are fed through a mathematical algorithm to produce predictable sawtooth or pulse waves.
However, unlike these conventional systems which are inherently stable and repetitive, chaos can be used as an oscillator to create complex and ever-changing timbres.
By harnessing the unpredictability of chaotic systems, we can gain new creative possibilities in our musical compositions. Indeed, with chaos at its core, we can start exploring the exciting possibilities for musical expression that lay beyond traditional synthesis methods.
Ultimately, then, it is clear that the idea of exploring chaos as an oscillator is one well worth pursuing in order to continue pushing the boundaries of music further and further into the uncharted sonic territory.
The chaotic generators in Generate are similarly represented by a set of differential equations, but these ones create an unstable system, which allows you to navigate the area between simple sine-like shapes at one extreme, and gritty noise at the other.
Because the system doesn't have a single stable mode of operation, you can get a wide variety of sounds with just a few parameters. That's the key behind Generate. The chaotic generators are constantly creating new sounds, but they're also constantly changing.
So, if you want to create a sound that's similar to what you started with, you have to keep adjusting the parameters. It's like painting with light: you have to constantly move the light source around to get the effect you want. But the results can be very impressive.
With its advanced features and powerful sound engine, Generate is the ultimate tool for creating complex and chaotic sounds. Whether you're a seasoned synth enthusiast or a newcomer to the world of synthesis, this versatile polysynth has everything you need to take your music to the next level.
Whether you're looking to create rich, atmospheric pads, growling basses, stunning sequenced melodies, or otherworldly textures, Generate gives you all the tools you need to create complex sounds that truly stand out. So if you're looking to unleash your inner sonic creativity and take your sound design skills to the next level, look no further than Generate!
A novel chaotic oscillator was recently discovered that has 5 types: Double Pendulum, Vortex, Pulsar, Discharge, and Turbine. Wavefolders based on the Buchla 259 Complex Waveform Generator, Fractals, and a special Animated Equation create the different types of chaos. Low Pass Gate based on the Buchla 292 adds controls for POLES and RESONANCE.
Consequently, this Low Pass Gate increases the types of chaos that can be generated. This new chaotic oscillator has the potential to revolutionize our understanding of chaos and its role in nature.
GENERATE – Create the Chaos
When one looks at a Generate patch, it might appear random at first glance. But upon closer inspection, one can see the underlying patterns that give shape to the seemingly chaotic patch.
These patterns are generated by a set of chaotic generators, which create oscillators that can smoothly fade from a sine wave to total chaos. In between these extremes lies a vast territory of musical textures, including distortion, harmonics, grunge, static, and noise.
All of these sounds can be predictably or unpredictably modulated, giving the user a wide range of sonic possibilities to explore. Thus, what initially appears to be randomness actually contains a great deal of order and structure. By harnessing the power of chaos, Generate can create a wide variety of sounds that are both intriguing and musically useful.
Generate Noire a 170-Patch Library
Introducing Generate Noire – the ultimate dark synthesizer sounds library! With 170 patches, 28 basses, 38 basslines, 10 keys, 15 leads, 22 pads, 25 sequences, 11 SFX, and 16 soundscapes, this library is perfect for producers of all skill levels looking to create dark and moody atmospheres in their music.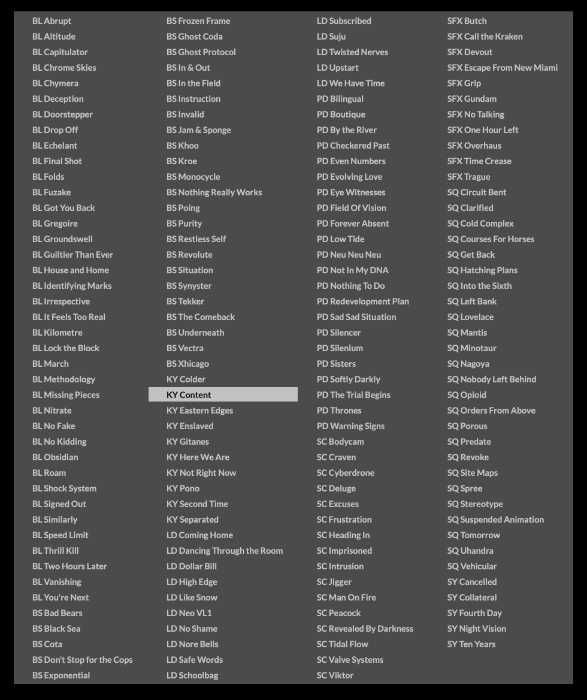 If you're in the market for some new and exciting sounds to add to your music production arsenal, look no further than Generate Noire. This 170-patch library by The Unfinished is perfect for adding an edge of darkness and chaos to your tracks.
Whether you're scoring a film or creating an album, these sounds will give your music the extra punch it needs to stand out from the crowd. So if you're looking to add some gritty synths, animated soundscapes, and filthy basslines to your music, don't miss out on Generate Noire!
Generate Noire is an exploration of the chaotic energy at the heart of Generate. This collection of sounds embodies all that is wild, raw, and unbridled about this musical movement.
From the darkly elegant to the decadently brutal and everything in between, Generate Noire captures the spirit of contemporary music with a palette full of rich, pulsing sounds imbued with traces of decay and destruction.
Conclusion
When it comes to creating rich, dynamic soundscapes that bring immersive energy and excitement to any film score or musical project, nothing beats the power of filthy bass, punchy sequences, and gritty synths.
With these essential elements at its core, this library is packed full of sounds that are inspired by some of the most iconic artists in modern music, from Cliff Martinez and Trent Reznor to Aphex Twin and Raffertie. Whether you're looking for addictively melodic synth lines, driving drum beats, or pounding basslines that will rattle your speakers and set your music ablaze with energy, this library has everything you need to create unforgettable soundtracks for all your creative projects.
Generate Noire – the perfect synth patch library for black-tie affairs and other formal events. Whether you're looking to create dark, brooding sounds or atmospheres, or just add a touch of class to your music, Generate Noire has everything you need.
With 170 unique patches, this library is bursting with character and personality. From soaring pads and sequences to deep basslines and SFX, it's all here. Generate Noire has everything you need for blistering beats or lush soundscapes to capture and express your own unique chaotic energy.
Twenty Twelve – The Unfinished 10th Anniversary: 900+ Soundset for Absynth, Massive & More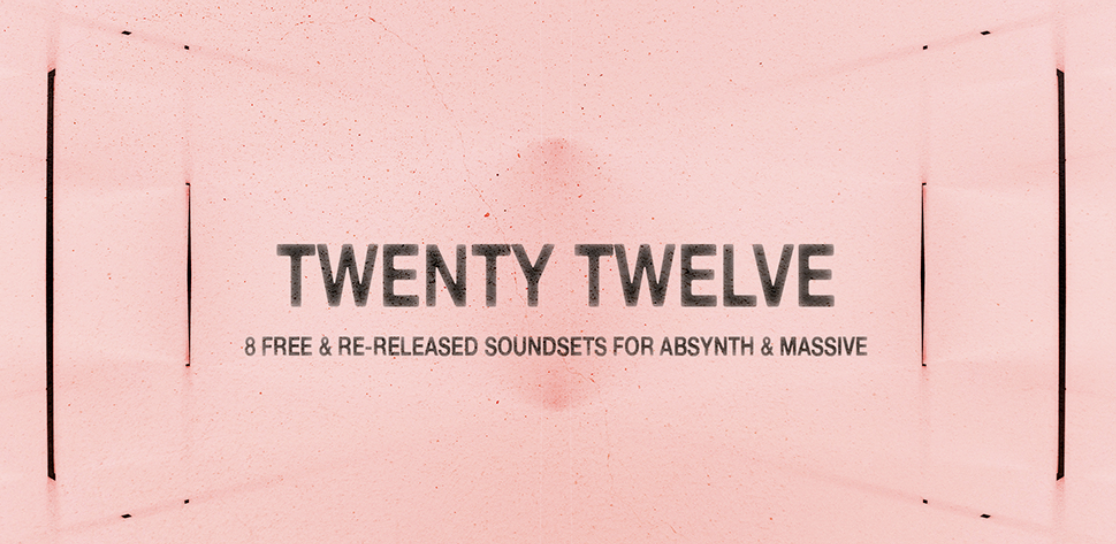 Matt (The Unfinished) began his career as The Unfinished in 2012. Matt has decided to make the eight soundsets he released that year available for download to begin my tenth-anniversary celebrations.
The Unfinished 10th Anniversary
Time flies! In honor of the 10th anniversary, The Unfinished, is releasing a new collection of soundsets for Absynth, Massive and more. This collection is called Twenty Twelve – The Unfinished 10th Anniversary. It includes Absynth Geometron, Absynth Heliopolis, Absynth Metatron, Massive Ammunition, Massive Darkscore I, Massive Darkscore II, Massive Darkscore III, and Massive Stratosphere. There are over 900 sounds in the collection! We hope you enjoy them.
The soundsets that inspired Matt's first forays into bespoke programming, as well as providing him the confidence to leave his job, move to London to live with Matt's then-girlfriend (now wife), and begin this whole mad journey, are all extremely dear to him.
Synth Absynth
The Synth Absynth was initially created by Brian Clevinger for the Mac-Os platform and released as an Internet download by Rhizomatic Software in Paris in October 2000. The original Absynth version already included the essential characteristics that characterize today's design.
Clevinger began his career as a musician and sound designer at Native Instrument's then-independent developer studio. He collaborated on the creation of several iconic synthesizers, including Massive and Kontakt. In 2001, he joined Native Instruments to form the company that would become NI Collective in 2008. Since then, he has remained the lead developer.
Twenty Twelve for Free
The price of the Absynth Complete and Massive Bundle by The Unfinished has been lowered. TWENTY TWELVE is available for free.
The Massive Bundle

The Massive Bundle is a collection of all of The Unfinished past Massive soundsets: Polaris, Omicron, Darkscore I, Darkscore II, Stratosphere, Darkscore III, Ammunition, Transcience, and Darkscore IV. Over 1,450 high-quality Massive sounds are included in this sound pack. Hybrid film scoring, deep and atmospheric dubstep, and all forms of electronica are catered to.
The Absynth Complete Bundle
The Absynth Complete package contains all of The Unfinished Absynth sound sets: Nostromo, Obsidian, Doomsday, and the discontinued Metaspace, Heliopolis, and Geometron. Over 750 synth patches are included, suitable for big wide ambient sound design, subtle and dynamic film music, as well as clever and emotive downtempo electronica.
As an affiliate, we may earn a commission from qualifying purchases. We get commissions for purchases made through links on this website from Amazon and other third parties.
StrongMocha is a magazine for music producers, audio engineers, and sound designers. StrongMocha Magazine provides the latest industry news, reviews of gear and software, tutorials on recording techniques, and tips for mixing.