Lyric Series String Quintet
NEW RELEASE: Lyric Series String Quintet (Affiliate Link) by Kirk Hunter Studios – 55% Off Intro Price
The main focus of the Lyric Series String Quintet is to provide musical, melody lines right out of the box. Further, it is our goal to shorten your workflow time as much as possible. It's not a "do everything" library, but we feel that the attention to being able to create melodic lines makes this product a very valuable asset.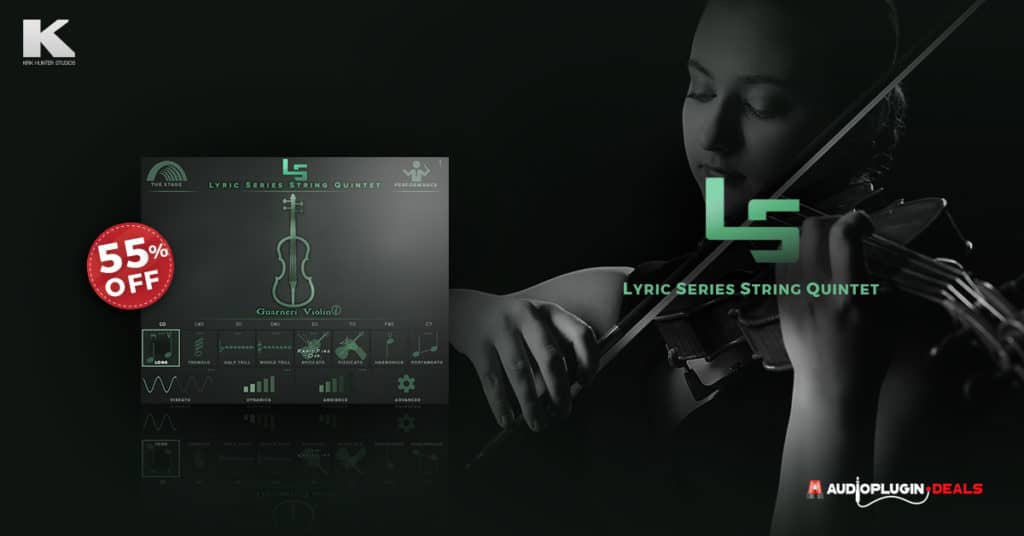 Developed in the Native Instruments Kontakt engine, Lyric Series String Quintet delivers the finest quality sampled sound with extremely detailed user control; perfect for your final productions.
UNRIVALED VIBRATO CONTROL
The Lyric Series String Quintet instruments (except the Romantic Guarnerius Violin) all analyze your playing style and handle all three vibrato parameters (amount, speed and fade-in) accordingly so as to give you the closest approximation of a real string player's style.
INTUITIVE, STRING-ORIENTED LEGATO TRANSITIONS
While there is no easy way to capture some details from playing an actual string instrument, the one thing that seems to be loudly apparent is the sound that happens when string players play larger intervals on the same string. (Especially cellos) It's not really a true portamento and does not always happen. It seems to occur most when the players need to move their left hand up or down from it's current position to achieve the note. We have calculated certain probabilities of this happening during certain types of playing styles, and have successfully, to a point, implemented them into the instruments of the Lyric Series String Quintet. And it's all very dynamic depending on the way you play.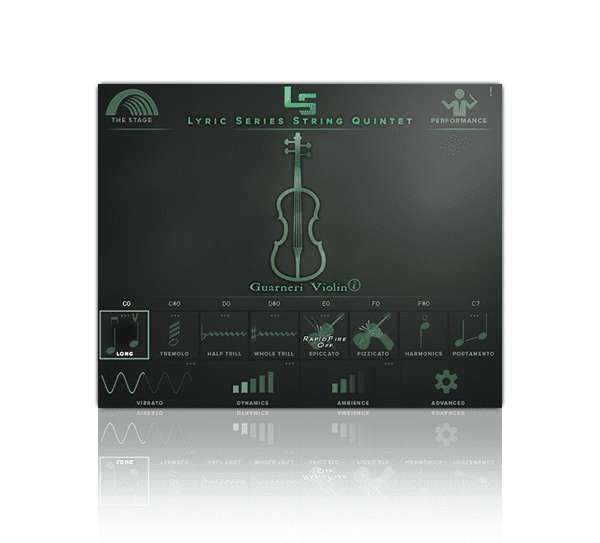 Pricing and Availability
Originally $399.99, Lyric Series String Quintet (Affiliate Link) is available for just $179.99 from today until Nov 26th, 2020