Techno Artist Series Trilogy Bundle
Techno Artist Series Trilogy Bundle
*** RED ALERT! 60% OFF BLACK FRIDAY SALE!! ***
Loopmasters are proud to present the Black Friday Techno Artist Trilogy Bundle. This collection contains 3 of the best-selling artist series techno sample packs from our site, packed with only the finest rave-ready sonics from some of the scenes finest creators and selectors. 
Please Note this bundle is only available in Zip Main formats which contains Wav Loops and Sounds plus where applicable Rex2 files and Sampler Patches
Everything you need to cause sheer devastation in the dance, direct from three Techno (Affiliate Link) icons, Steve Lawler, John Tejada, and Michal Jablonski.
Retro Funk Vocals 2200+ Hip-Shakin' Vocal Loops for Dancefloor Anthems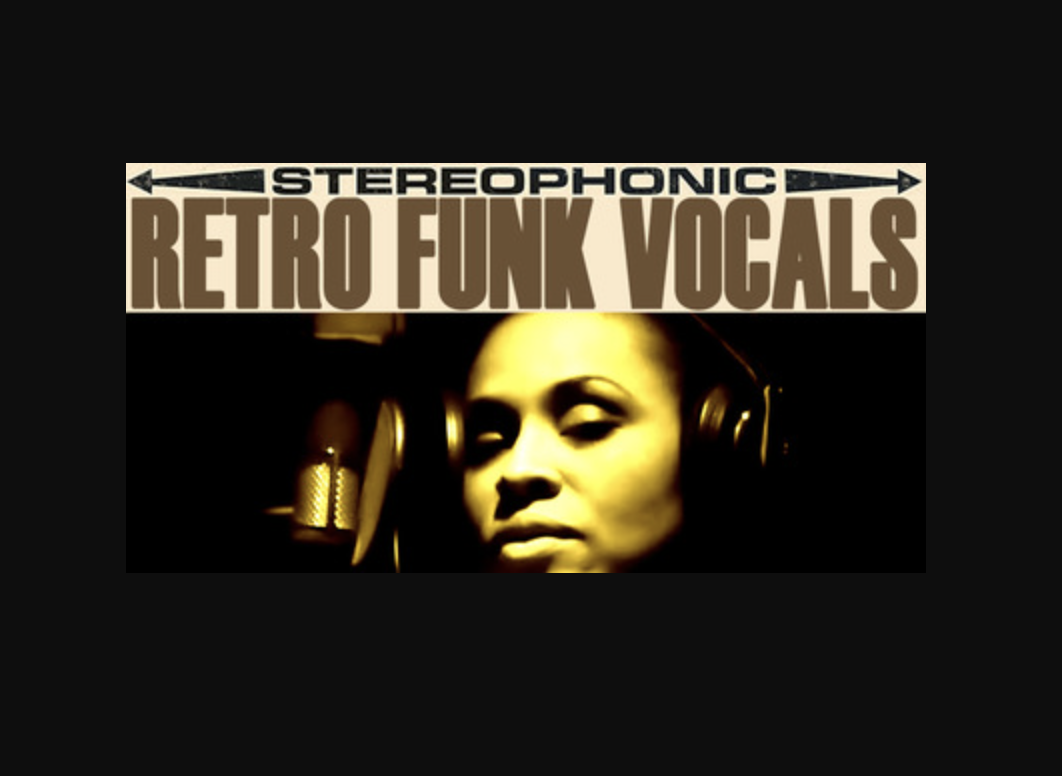 If you're looking for that classic retro funk vocal sound, look no further than Retro Funk Vocals. This pack contains over 2200+ loops of vintage-style funk vocals, perfect for adding some old-school vibes to your tracks.
Each vocal part has been carefully crafted and processed to provide a high-quality, usable sample for your music. Retro Funk Vocals has got you covered whether you're looking for call-to-the-dancefloor hooks or funky phrases to add some spice to your track!
'70s Sound with Classic Party Anthem
Retro Funk Vocals is all about that late '70s sound and lyrical phrasing. With classic party anthem calls to the dancefloor such as "Hot Wire, Give It To Me, Get Down, Bumpin' and Takin' It Higher", this essential funk vocal pack is packed with upbeat, hip-shakin', booty-movin' highly usable vocal phrases that will enhance and elevate your productions. If you're looking to add a little funky-spice to your tracks, Retro Funk Vocals is the perfect solution.
2200+ loops, Retro Funk Vocals
If you're looking for that classic funk sound, then look no further than Retro Funk Vocals Vol 1. With over 2200 loops, this pack provides a huge variety of tempos and keys to choose from. Each vocal part has been expertly crafted and processed through '70s era vocal FX to give you that authentic funk sound.
This pack is also highly flexible and usable, so you'll be able to find the perfect loop for your track time and time again. Whether you're a fan of classic funk or just looking for something new, Retro Funk Vocals is definitely worth checking out.
Performed by Selena Evangeline
Selena Evangeline's transfers Retro Funk Vocals is a danceable collection of six fun and sassy songs. The main vocal phrases are catchy and easy to sing along with, and the Harmony parts add an extra layer of fun.
The 40 single-line phrases are perfect for those times when you just want to groove to the music. Whether you're looking for a party starter or a laid-back cool-down, this librtary has something for everyone. So put on your dancing shoes and get ready to have some fun!
About Selena Evangeline
Selena Evangeline is, without question, a world-class singer. The sounds of Ella Fitzgerald, Chaka Khan, Prince, and Stevie Wonder helped shape the musician she is today. As a multi-instrumentalist and songwriter, her songs are musical snapshots of real-life and the emotions, of a real woman.
Those "snapshots" helped to win her an Ontario Independent Music Award for Best Urban, Barrie New Music Award as well as an honorable mention in the John Lennon Song Writing Competition. Her debut album "This Girl's Life" was featured on CTV's "Da Kink In My Hair" and her single "Lifesong" received heavy rotation on Canadian airwaves with MuchVibe and MTV1
Protocol for Crediting
Please note, when releasing any production featuring this collection for public release, please use the following protocol for crediting:
You may not say your production features Selena Evangeline (As a collaborator, guest artist, co-writer or other) If you wish to credit Selena Evangeline on your production, please make it clear your production is using the "Retro Funk Vocals Sample Collection" only.
Looking to add a touch of vintage soul to your tracks? Retro Funk Vocals is here to help. This library features raw loops without any processing or FX, emulating the dusty sound of old vinyl that always sounds good. With 2234 loops at your disposal, you can create anything from classic soul tracks to modern funk jams. And for even more authenticity, we've included 4 and 5-part harmony vocals as well as solo vocal phrases. So get ready to add some retro vibes to your music!
Duality Drum & Bass: Hospital Records' Brazilian Star Elevates with Second Collection
Urbandawn is back with a vengeance. His newest library, Duality Drum & Bass, is an instant classic in the genre.
It's clear that Urbandawn has put a lot of thought and effort into this collection, and it shines through in every track. This collection is essential listening for any fan of drum & bass music and composer who want to spice up their game. Andy C introduced the world to Urbandawn since he played the enigmatic Beatles Bootleg.
The no-frills hype song 'Come Together' ruled the roost in 2019 and went on to win the Drum & Bass Arena Award for 'Best Track' the same year. But the Hospital Records audience has been aware of him since 2012, when his label debut, "Astrolabe," was included on the Hospitality 2012 compilatio n. He now resides on the label's exclusively signed roster, having arrived via the Hospital Records family tree in 2012.
Originally trained in classical and Brazilian popular music, playing guitar, bass and drums as well as graduating in Audio Engineering from IAV – one of the most respected audio institutes in South America, it is clear Urbandawn has a natural aptitude for music.
Urbandawn
Urbandawn's influences are varied, with his father being a crucial figure in cementing his bond with Brazilian music and culture.
Urbandawn's childhood home was filled with musicians like Tim Maia and Clara Nunes, but when his mother had control of the hi-fi, it would be submerged in a sea of classical music by Mozart, Bach, and Mingus.
His older brother set him on a new musical path in the style of rock and metal, with portions heavy Scandinavian acts like At The Gates melding into a rich and diversified sonic tapestry in Urbandwan's works.
Urbandawn's songs, as well as those published under the name "Wrechiski" [Anjuna Beats / Armada Music] may be heard on dancefloors all around the world.
He is currently working on numerous projects with cool brands and organizations like Monster, Audi, Nestlé, Red Bull, and Microsoft in order to create thrilling content. His sound design had high energy and a feel-good vibe, which complemented the themes of several sporting companies. His compositions have been used by Nike SB, ESPN, and BT Sports for the song Favela featuring Inja.
Urbandawn is highly regarded by his colleagues, and the beat-making industry's finest, such as Skrillex, What So Not, Noisia, MistaJam, A-Track, Pendulum and Hospital CEO Tony Colman have vocally backed him.
Duality Drum & Bass Content
Duality Drum & Bass has you covered for all types of DnB, from heavy neuro to smooth liquid, with over 600 MB of material and loops playing at anything from 170-175 bpm.
All of your favorite genres are represented, from deephouse to trap, EDM to hip-hop and everything in between! Expect to hear perfectly crafted drums, gorgeous synths, heavy duty basslines, complex guitar loops, rolling percussion, lovely arps, keys, pads, FX and more all expertly composed for usage in your recordings.
In detail, expect to find in Duality Drum & Bass 643 MB of content with all audio recorded at 24Bit 44.1KHZ. There are 62 Drum Loops, 40 Bass Loops, 26 Percussion Loops, 24 Hat Loops, 17 Electric Guitar Loops, 16 Experimental Drum Loops, 12 Half Time Drum Loops, 12 Synth Loops, 8 Fx Loops, 8 Top Drum Loops, 2 Arp Loops, 2 Pad Loops and 1 Keys Loop. One-shots are 107 Drum Hits, 41 Instruments, 37 Bass Hits, 22 Percs and 13 Fx. You'll also find 89 Soft Sampler Patches (for Kontakt, EXS24/Sampler, NNXT and SFZ) and 57 Midi Files.
Loopmasters Glitter Ball House: A Collection of Royalty-Free Disco and House Sounds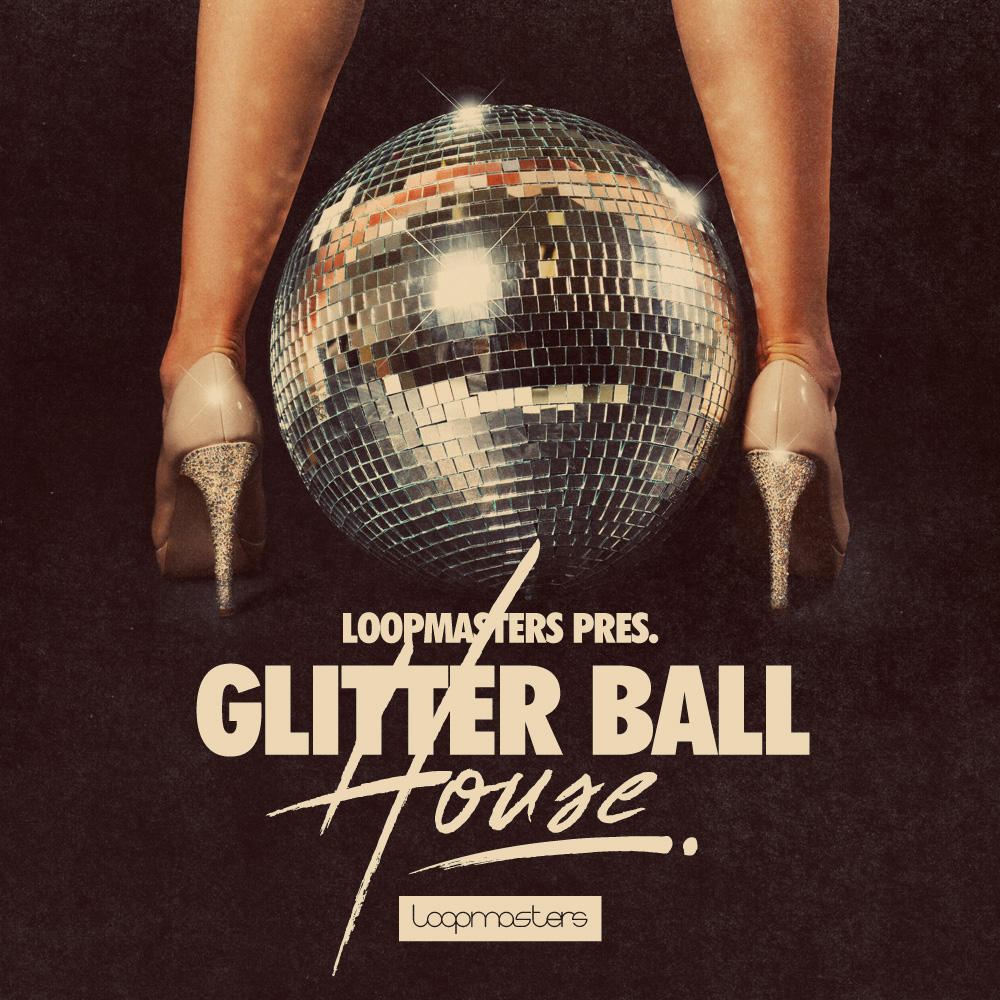 Get ready to Glitter Ball House! This new collection from Loopmasters takes inspiration from the historic synergy between disco and house music to bring you something perfect for today's dancefloors.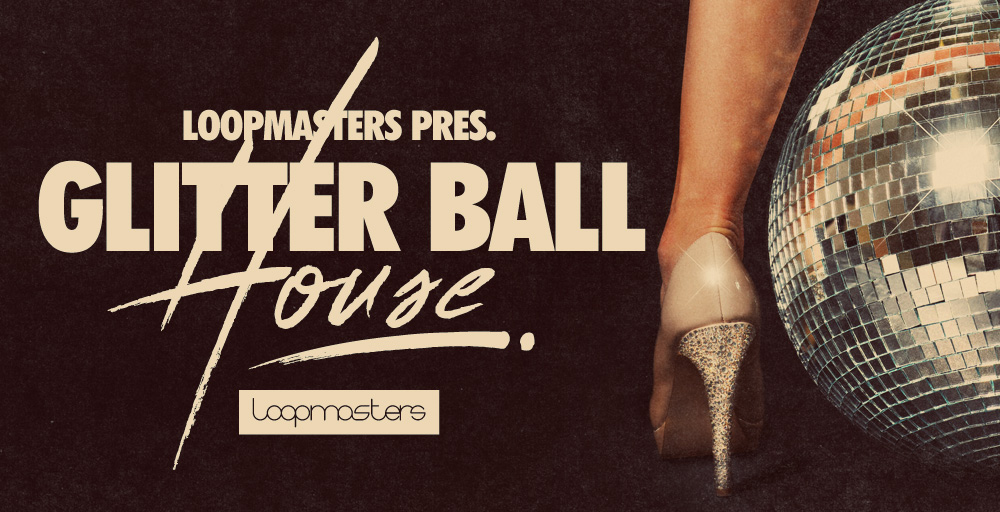 Loopmasters Presents Glitter Ball House
Glitter Ball House is packed with infectious rhythms, soulful melodies, and classic sounds that will help you create your own dancefloor anthems. All of the loops, samples, and MIDI files are 100% royalty-free as standard, so you can use them in your own productions without worrying about any legal hassles.
Glitter Ball House is a new Trap & Glitch collection from Loopmasters that was just released! This assortment draws inspiration from the historical relationship between disco and house music to create something suitable for today's dancefloors. Loopmasters shipments by default include everything in its packs 100% royalty-free.
A Collection of Royalty-Free Disco and House Sounds
The Glitter Ball House includes over 650 MB of material, including everything you'll need to enhance the dance.
Here, we've gathered our favorite retro disco arrangements by genre, including chill-out cuts and tropical house songs. Classic disco guitar riffs, catchy piano hooks, fat house kicks, grooving top loops and percussion, warm synth basslines, filtered disco loops, and much more are all included here.
Glitter Ball House Recorded and Processed Professionally
The Glitter Ball House has been recorded and processed to a professional standard, so you can be sure that the sounds will fit perfectly in your productions. All of this is recorded and processed to a professional level to ensure you have the sounds for as long as you need them. After putting Glitter Ball House through its paces, you'll have plenty of material for DJ sets.
This pack has a tempo range of 120-123bpm, making it ideal for house, disco, nu-disco, tech house, and any other dance style you're experimenting with.
In detail, expect to find 658 MB of content with all audio recorded at 24Bit 44.1KHZ. There are 40 Synth Loops, 30 Drum Loops, 30 Stripped Drum Loops, 30 Top Drum Loops, 30 Hat Loops, 30 Percussion Loops, 20 Bass Loops, 20 Filtered Disco Loops, 20 Guitar Loops, 20 Piano Loops and 15 Vocal Fx Loops. One-shots are 65 Percs, 49 Drum Hits, 40 Synth Hits, 20 Bass Hits, 20 Guitar Hits, 20 Fx and 2 Piano Hits. Also included are 96 Soft Sampler Patches (for Kontakt, EXS24/Sampler, NNXT and SFZ) and 79 Midi Files.

Check out the demos above and log in to download a free taster pack now. This collection is also fully Loopcloud ready.
As an affiliate, we may earn a commission from qualifying purchases. We get commissions for purchases made through links on this website from Amazon and other third parties.
StrongMocha is a magazine for music producers, audio engineers, and sound designers. StrongMocha Magazine provides the latest industry news, reviews of gear and software, tutorials on recording techniques, and tips for mixing.