Effortlessly Create Unique Beats & Kits with Loopcloud DRUM 1.5
 Loopcloud 5.3 – Your Beats Evolved
With the inspirational features in Loopcloud DRUM 1.5 (Affiliate Link), it's never been easier to create professional sounding beats that are truly yours. The new intuitive sample swap, tag manager, and randomizer allows you to create unique sound palettes and rhythmic textures quickly and easily – without breaking your flow.
Included with a Loopcloud (Affiliate Link) subscription, Loopcloud DRUM (Affiliate Link) is a 16-pad drum sampler and sequencer that connects directly to Loopcloud, giving you access to the largest and most diverse library of premium sounds, plus cutting-edge kits curated by top artists and exclusive labels.
DRUM's powerful new features let you audition kits and samples from your library, meaning you can instantly get creative with the sounds you already love. Whether you're a pro producer or making your first beat, Loopcloud DRUM creates authentic and inspiring kits within moments.
Roll the Dice
Hit the 'Dice' button to instantly generate a fresh kit drawn from the samples in your Loopcloud library. Watch and listen as the randomizer rebuilds kits on the fly, with snares replacing snares, kicks for kicks, and crashes for crashes. Every sound is taken from your personal collection so you can be certain it already has your full seal of approval.
Sometimes the best producer moments come from happy accidents. Whether you're layering sounds, swapping out samples or just hitting the randomize button, Loopcloud DRUM takes your music in inspirational new directions.
Browse a World of Sound
Finding the right sound quickly is essential for your workflow. Now with Loopcloud DRUM's intuitive browser, you can easily select your purchased and saved kits, and discover new sounds to purchase directly from the plugin.
The Sounds you Love, Rediscovered
Build kits automatically from the sounds you love. Thanks to its intelligent sound tagging, Loopcloud DRUM creates kits from both your purchased Loopmasters samples and any other imported sounds from your sample collection.
Sequence and Control
Loopcloud DRUM (Affiliate Link) contains an eight-pattern 16-step sequencer, with patterns that can be chained together to build longer sequences. Flip between sequences in real-time in the UI or with MIDI control, and randomize patterns to create evolving variations.
Take Your Creations Further
Integrating your beats with your DAW workflow has never been easier thanks to DRUM 1.5's new export options…
• Export a full audio mixdown or individual stems
• Export a MIDI file of your sequences
• Export single one-shot samples
New Presets & Drum Sounds
In addition to the included content, an expansive range of new kits and sounds are available to purchase. Choose from a wide selection of additional expansion packs covering multiple genres, from right inside the plugin.
Pricing and Availability
How Can I Get Loopcloud DRUM? Loopcloud DRUM 1.5 is included with the fully-featured free 30-day Loopcloud trial (Affiliate Link), and with a Loopcloud subscription (Affiliate Link).
Plans are available from £5.99 / €6.99 / $7.99 per month.
Existing Loopcloud Subscriber?
Loopcloud DRUM 1.5 is included as part of Loopcloud's Artist, Studio, or Pro subscription (Affiliate Links) packages. Existing users can add DRUM 1.5 to their toolbox – along with the powerful Loopcloud PLAY instrument – simply by updating to version 5.3 of Loopcloud.
Unwrap the BEST EVER Christmas Sale: Loopcloud Annual Plan
During the holidays, many people are looking for opportunities to buy presents for their loved ones. And what better present than a subscription to Loopcloud?
This year's Christmas sale is your chance to get 50% off Loopcloud's range of Annual Plans and save time by buying now!
Act quickly though, because this offer won't last long.
I use Loopcloud also to manage the vast range of my own samples, the user interface helps me personally a lot to manage and find new sounds.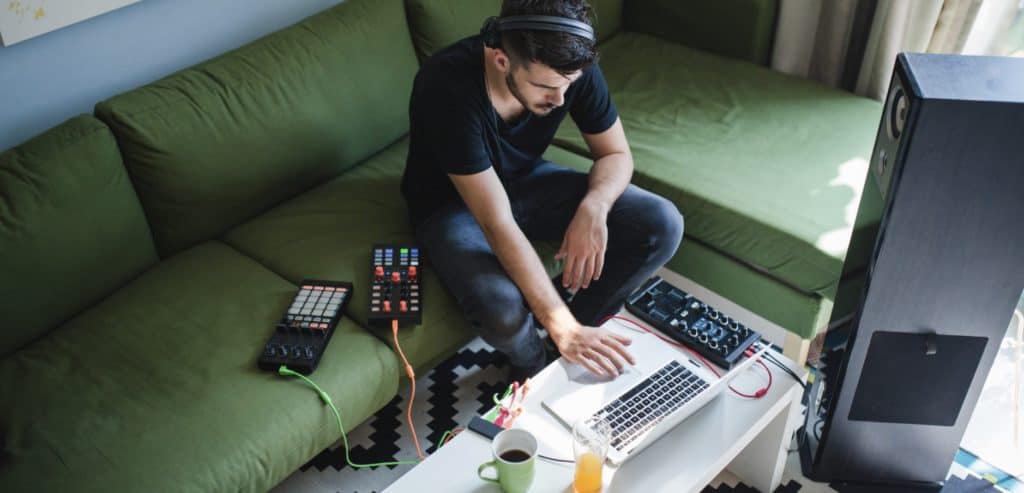 About Loopmasters                
Loopmasters is the definitive place to find the best samples, loops, and instruments from the world's most influential DJs, artists, and producers.
In 2017, Loopmasters launched Loopcloud, the industry-leading subscription service that gives producers the tools they need to take their music further.
Where Melodies and Beats Begin
Introducing two cloud‑connected plugins that turn samples into playable instruments: Loopcloud DRUM and Loopcloud PLAY.
Sounds, kits, and song collections from well-known musicians, producers, and labels. This is another fantastic tool for both experienced musicians and aspiring artists.
Are All Of Loopcloud's Royalty Free Samples?
Yes. You'll have a full royalty-free license for every sample that you download from Loopcloud.
Loopmasters offers royalty-free samples for purchase, with high-quality tempos and beat structures. This is an excellent tool for both musicians and producers that want to manage their sample packs.
Any samples that you purchase with points – or through your free quota – are yours for a lifetime. For more information, read Loopcloud's full license terms.
What Computer Platforms And Music Software Is Loopcloud Compatible With?
Loopcloud is a cloud-based screen recording software that works on both Mac and PC. The program may be used in standalone mode or via the Loopcloud VST, AU, or AAX plugin.
This directly connects to any music software with plugin support: Ableton Live, Apple Logic, Steinberg Cubase, Propellerheads Reason, FL Studio, and any other music software that supports third-party plugins.
Loopcloud 6
The new version of the program, Loopcloud 6, includes AI integration, allowing artists and producers to discover the sound they need faster. Also included: three new effects, AI-tagging for user content, intuitive export options, and more.
Can I Find My Needed Flavor In My Multiple Samples?
The addition of Loopcloud's new Audio Filters has made it simpler to locate that ideal sound that floats around in your head.
The lowest note of a tune is sometimes referred to as the tonic, and it's typically the note that everyone plays. You may incorporate melodic themes into your music, but they should always be subordinate to a chord progression.
To make things simpler for yourself, start with a simple bassline and work your way up from there. Leverage the adjustable audio search filters to select your next base for rhythmic sound matching.
The Perfect Match
Now you've discovered that exclusive sample; build on it with sounds that complement it rhythmically and melodically. Using the "sound-matching" algorithm, Loopcloud will scan its own library and your collection for samples and loops that go well with your source sound.
This isn't a cheat code for producing music, but it may spark innovative ideas and eureka moments.
When I produce lo fi hip hop either based on preset packs or any of my sample library matched with my own sample collection. I love the similar sound recommendations which is part of the latest version.
Switch-up Similar Sounds
If you come across a sound that is just right in terms of vibe but doesn't quite match your needs, simply select "Find Similar Sounds."
This unique feature instantly provides a selection of comparable alternatives so you can discover the missing piece of the solution.
Additional Effects and Patterns
The Loopcloud Rack has been expanded with the inclusion of three new effects: EQ, Tonebox, and Compressor. The effects' settings may be customized to your liking, or you can go with one of several immediately invigorating presets.
There are now more options for creating original patterns, such as arpeggios, basslines, rhythms, and more.
Step Into The Dark
Musicians are frequently at their most productive while others sleep.
With that in mind, Loopmaster introduced a gorgeous new Dark Mode to help you be creative late into the night.
Loopcloud's Christmas Discounts
The bells are ringing for a variety of Loopcloud's greatest discounts this Christmas. Take advantage of the holiday period to expand your sound with over 10,000 high-quality samples and save up to 50% on our range of Annual Plans.
Take control of your musical experience with next-generation instruments DRUM and PLAY, providing you a solid foundation on which to build a new year full of creativity.
Take Your Music Anywhere
You may save space on your hard drive by storing all of your sample vials in the cloud. Whether you've been collecting for decades or are just getting started, we'll help you get started.
The number of tags and categories you have will determine how well this works. If your library is large, which it should be considering the amount of music you have, then everything is tagged and organized automatically alongside your Loopmasters library.
Access everything in your sample pack. Any time, any place
Find the Perfect Sound, Faster with Loopmasters' Loopcloud
Within a single program, you may access your own sounds and preview over 4 million Loopmasters samples. Select among instruments, genres, labels, keys, bpm, and more to discover what you're looking for.
This plugin includes an innovative sound search (courtesy of Jamahook) that provides you with the tracks you want right away, as well as intelligent tagging.
You won't be seduced by the technicalities. Get lost in the song instead of the specifics.
Loopcloud Subscription
For serious production heads, a Loopcloud subscription has everything they need: full access to 4 million royalty-free samples, the Loopcloud AI-powered app, the highly acclaimed Loopcloud DRUM and PLAY plugins, and thousands of sound packs by iconic artists such as Deadmau5, Roni Size, Rodriguez Jr, Mad Professor and many more to get those creative juices flowing.
Professional Plan
The biggest saving arrives alongside the Professional Plan, with 7,200 points for sounds, 250GB of Cloud Storage across four machines, plus more free sounds than you will ever need for £89.99 / $109.99 for a year.
There's also 30% off the Studio plan, available from £69.99 / $83.99 with access to 3600 points per year, 50GB of Cloud Storage and a ton of extra free sounds on two machines.
Every Loopcloud Annual subscription comes with a 1GB Welcome Pack, a sonic Santa's sack preloaded with a diverse range of samples and presets for DRUM and PLAY, including the Artist Plan.
Available for the holiday season starting at £49 / $65 it's the ideal introduction for new and occasional producers, delivering 100 points per month, 10 free sounds per day, and 5GB of Cloud Storage.
Subscribe
Annual plans are available from £49 / €57 / $65 for a limited time
Loopcloud 6 Introduces AI Search Technology
Loopcloud 6
Loopcloud gives musicians studio-quality samples, loops, and instruments to take their music further. It's the all-in-one production partner that provides inspiration to start and finish tracks.
What sets Loopcloud apart from its competitors is the ability to preview and modify over 4 million royalty-free samples—plus your own sample collection—live and in perfect time and key with your DAW – only downloading the sounds you want. It brings together every sound from your collection into one place: tagged, organized, and easy-to-find.
New in Loopcloud 6
Loopcloud continues to advance the future of sample subscription services with AI-powered harmonic and rhythmic sound matching, similar sound recommendations and adjustable audio search filters. Additional updates include three new effects, AI-tagging for user content, intuitive export options and more. Loopcloud 6 inspires producers with new sounds, fresh ideas and unexpected musical directions.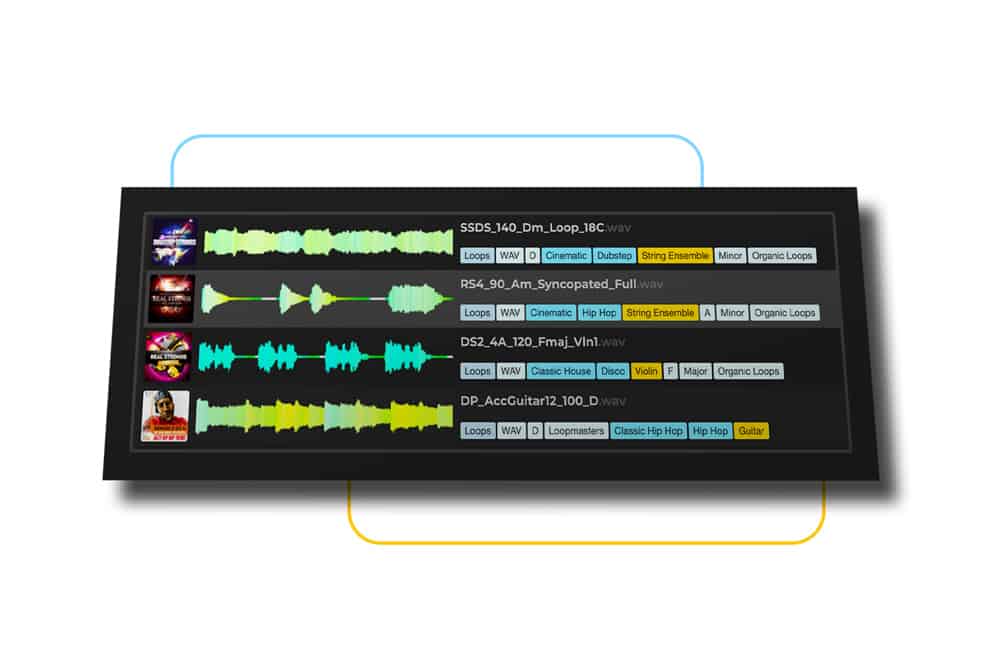 Discover the perfect match
Select a sound you like and instantly hear a curated selection of complementary loops that work alongside your chosen sound. The "sound-matching" algorithm will search through your personal sample collection and the complete Loopcloud library to find samples and loops that harmonically and rhythmically match. It's not a cheat code for making music; it's the creative spark that ignites new ideas and eureka moments.
Find the missing piece
That elusive sound floating around in your head is now easier to find, thanks to Loopcloud's new Audio Filters. Use the Tone, Length, Stereo, BPM, Swing, Rhythmic Density, Attack, and Decay sliders to find the characteristics you need, whilst setting specific ranges for each category to narrow down your search.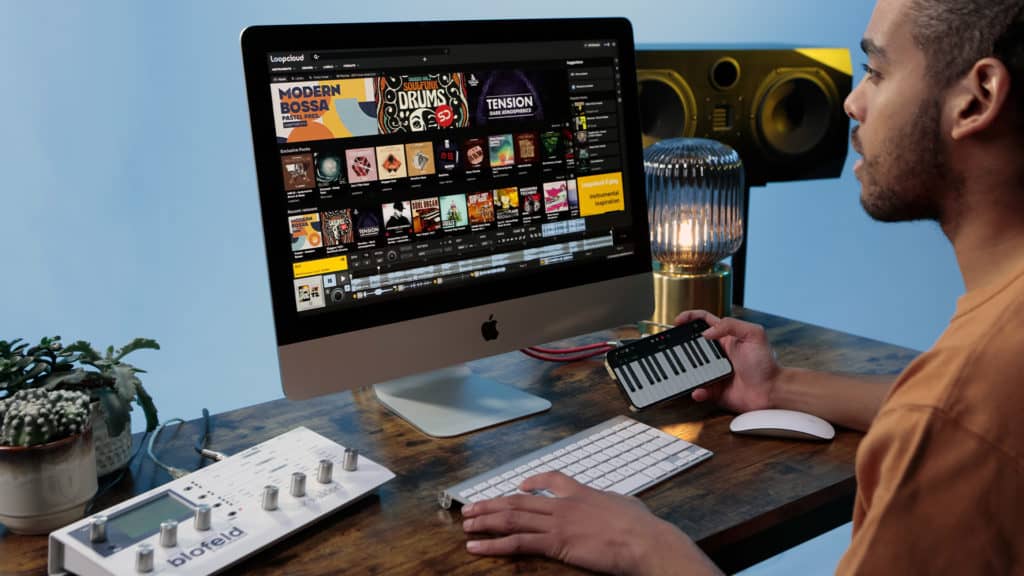 Switch up similar sounds
You've found a sound where the vibe is just right, but the sample doesn't quite fit with your track – just click 'Find Similar Sounds'. This unique feature will instantly show you a wide variety of similar alternatives to help push your music forward.

Additional effects and patterns
Loopcloud's effects rack now has three new effects: EQ, Tonebox and Compressor. Tweak the parameters of each effect to your taste, or choose between a variety of instantly inspiring presets. Experiment with the new creative patterns and build imaginative arpeggios, basslines, rhythms and more.
Combine your collection
AI-tagging automatically analyses and tags all user content added to the Loopcloud library. Just select the folder you'd like to import and let Loopcloud do the rest. Everything will be where you need it, when you need it.
Export how you want
Loopcloud 6 allows users to choose which export options work for them. Drag sounds straight into your DAW with the Export button, or click and copy to your clipboard, choosing the export preferences that are right for you. Export downloaded sounds as a current mix, original file, processed file, processed separate files, or original separate files – the choice is yours.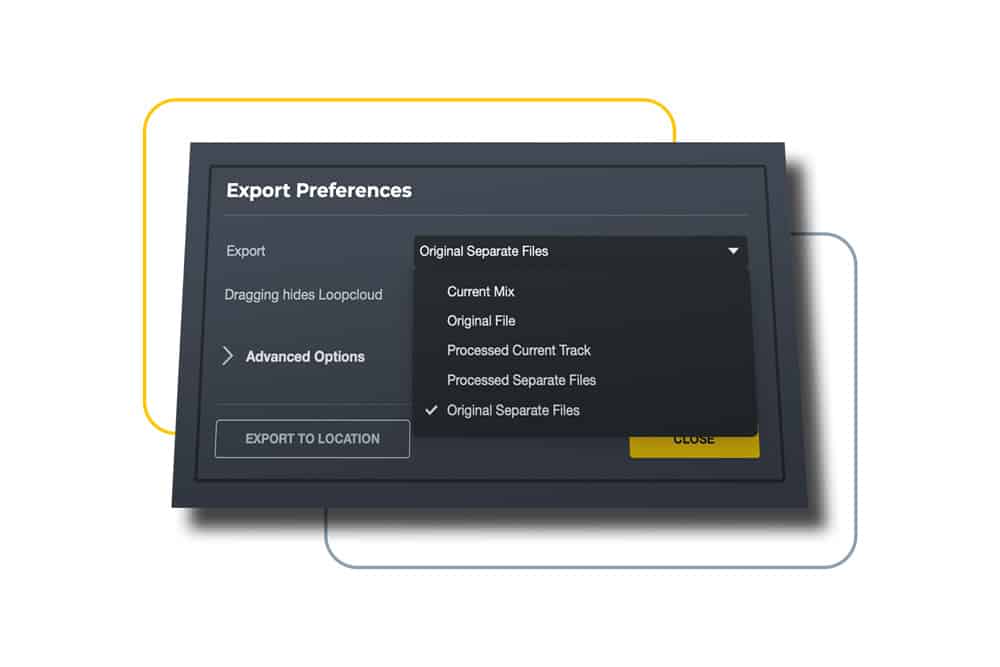 Step into the dark
While other people sleep, musicians are often at their most productive. With this in mind, Loopcloud introduces a slick new Dark Mode to help you stay creative long into the night.
About Loopmasters
Loopmasters is the definitive place to find the best samples, loops and instruments from the world's most influential DJs, artists and producers. In 2017, Loopmasters launched Loopcloud, the industry-leading subscription service that gives producers the tools they need to take their music further.
Pricing and Availability
Loopcloud (Affiliate Link) is available from £5.99 / €6.99 / $7.99 per month.

Free Audio Damage Dubstation 2 Delay Plugin when you try Loopcloud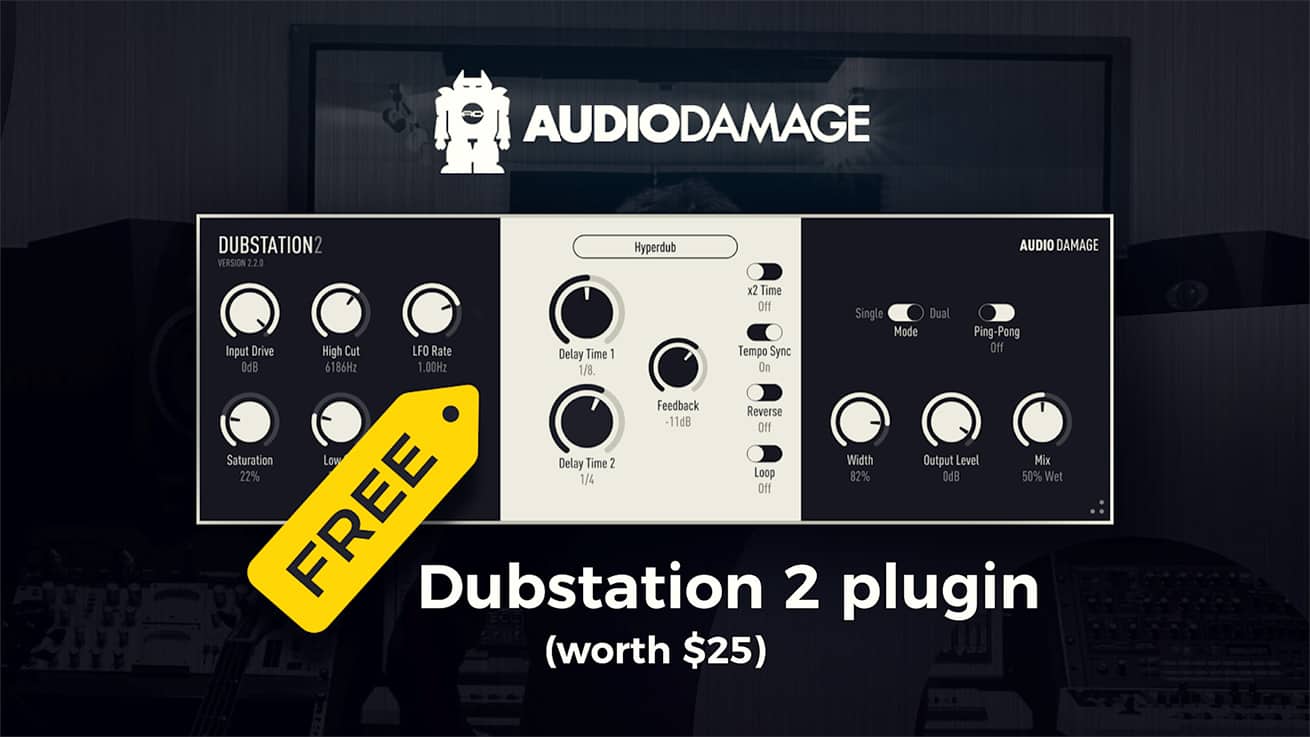 Free Audio Damage Dubstation 2
This month only, get Audio Damage Dubstation 2 plugin (worth $25) for free when you try Loopcloud. This month only, get Audio Damage Dubstation 2 plugin (worth $25) for free when you try Loopcloud.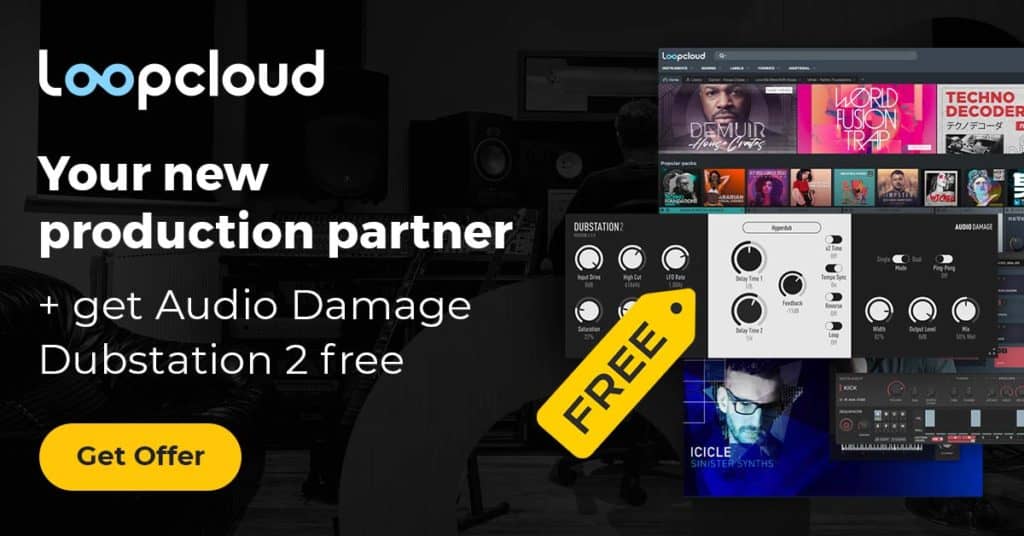 Limited Time Offer 
●  Loopcloud Free 30-Day Trial
●  Free Audio Damage Dubstation 2 Plugin (worth $25) 
●  1 GB Loopcloud Sample Pack
●  Access to 4 Million Sounds
●  Best DAW Integration
●  100 Points to Spend on Sounds
●  Loopcloud DRUM and PLAY Plugins
●  8 Loop Editors to Stretch Out Ideas
●  Full Effects Rack for Sound Processing
Your new production partner
Over 4 million samples from every genre you can imagine. Ground-breaking features that shape every sound to your style. Fully integrated instruments designed for free-flowing creativity. Loopcloud has it all, and more.
Start your free trial (Affiliate Link) today and receive a free Audio Damage Dubstation 2 plugin – a versatile bucket-brigade delay modeled on vintage hardware. Offer available for a limited time only.

As an affiliate, we may earn a commission from qualifying purchases. We get commissions for purchases made through links on this website from Amazon and other third parties.
StrongMocha is a magazine for music producers, audio engineers, and sound designers. StrongMocha Magazine provides the latest industry news, reviews of gear and software, tutorials on recording techniques, and tips for mixing.