AKAI MPC Live II – The Perfect Mobile Studio
We are all facing difficult times, for many for several months. This is the new normal at least for industry-developed countries until the third quarter of 2021, in other places well into 2022. While the whole industry we are working in is changing we need to adapt to a new working together or on how we are collaborating on how we team with the client if we meet in person. I just want to highlight a key finding of mine when I did review the AKAI MPC Live II.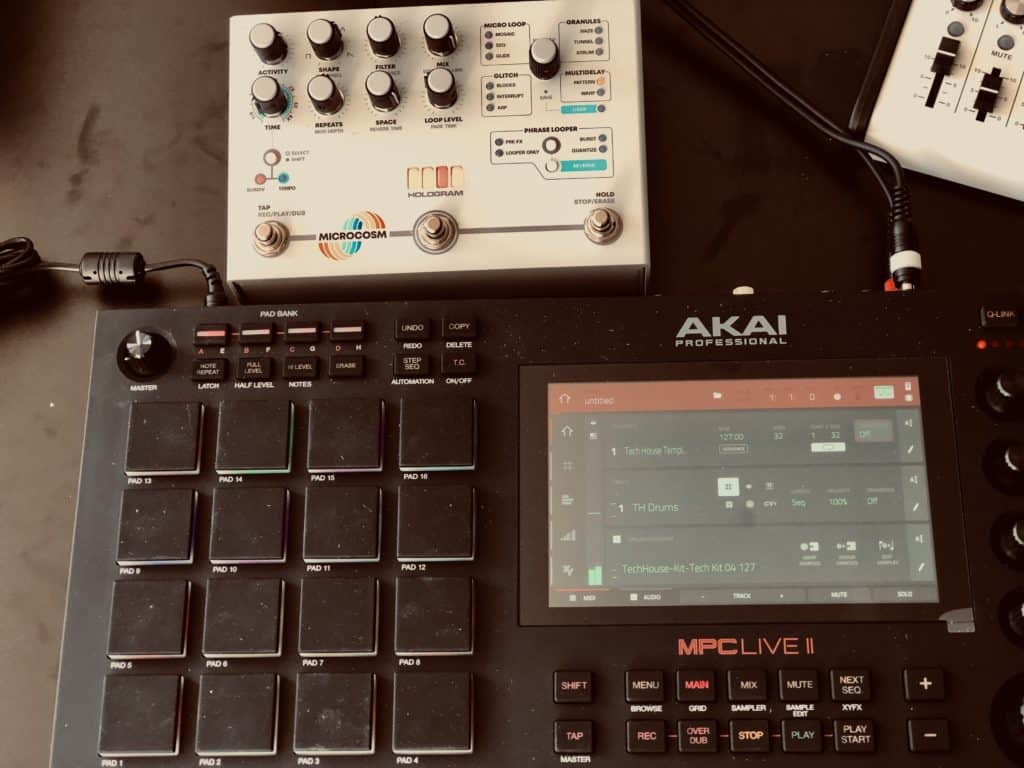 The new mobile music beat making machine help you always to improve your skills. Why not get better when you left your home and sit on the beach, or covid-19 conform somewhere on your outside. The new AKAI MPC Live II is your tool to work on your skillset everywhere. I did take the AKAI MPC Live II with me when I did go to the lake, letting the dog have some fun in the water. It has driven to a location outside, taking the device out of my bag and get started. No setup is needed or an external power supply is required.
When you meet with your clients, probably somewhere outside, you can share the project and get feedback while meeting the client and not being forced to a studio environment where your client may not want to visit you right now. It is a modern instrument you can take anywhere and use for 4-5 hours.
Akai Live II is one of the top mobile music production and performance devices in the market. A comprehensive upgrade from the legacy MPC Live. AKAI MPC Live II is unmatched in versatility and the ability to inspire you on the go. The MPC Live II is a fabulous mobile & DAWless MPC sequencer/sampler. The Akai Live II is an excellent entrance into the MPC range to leverage the MPC workflow.