Arturia unleashes MicroFreak V3 firmware update, collaboration with Noise Engineering
MicroFreak's mad talents continue to evolve with every free update. Introducing MicroFreak Firmware V3, designed in collaboration with Noise Engineering to push MicroFreak's sound further into the experimental digital realm. 3 razor-sharp new oscillator modes and a number of enhancements bring gritty digital character, workflow flexibility, and even more creative value to this wild hybrid synth.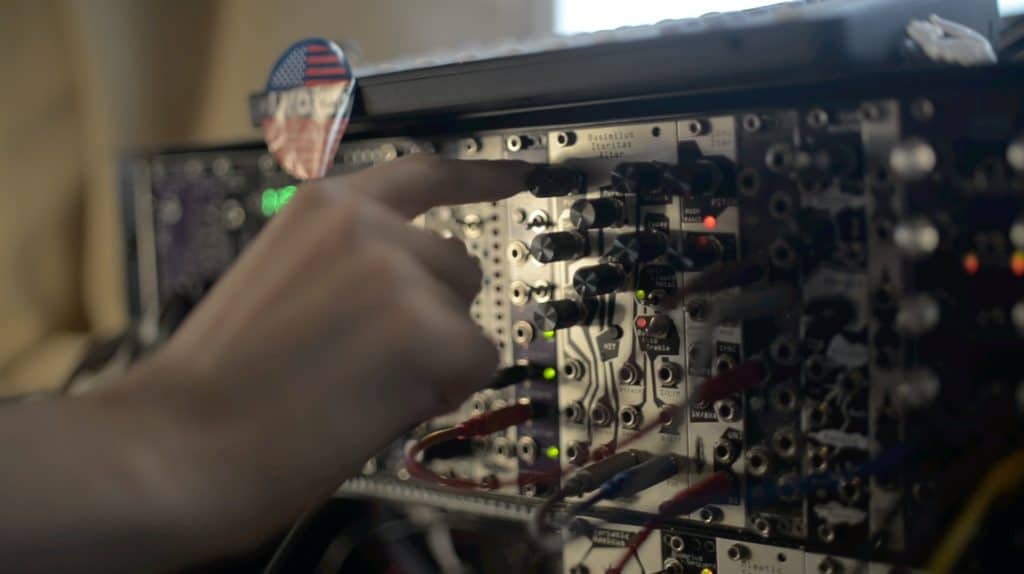 3 Noise Engineering oscillator modes
Bass, SawX, Harm; 3 new algorithms that also feature in Noise Engineering's flexible Virt Iter module, offering additive harmonic color, wavefolding, phase modulation, and more. Digital never sounded so dirty.
The Oscillators
Noise Engineering presented 3 prototype algorithms designed for their upcoming DSP oscillator platform, offering a choice of 2 to port for MicroFreak.
After some deliberation and quite a bit of French charm, it was decided that all 3 would be used – each one had such a strong identity and exciting sound, that it was simply impossible to choose.
Bass

A lean, mean, low-end machine. This non-linear waveshaping algorithm uses a quadrature oscillator principle to produce unique waveforms. The result is ultra-heavy digital density and gritty in-your-face bass that demands your full attention.
Harm

Harm mode combines additive synthesis with wavefolding to produce shimmering textures with heaps of overtone detail. Think of the classic hard sync sound, but from a different dimension – choose dense octave overtones or blow the harmonic series wide open.
SawX
Relatively straightforward sawtooth manipulations with complex sonic results. SawX is the supersaw sound contorted and sharpened beyond recognition. With added chorus and phase modulation, it'll bring the dirt in no time.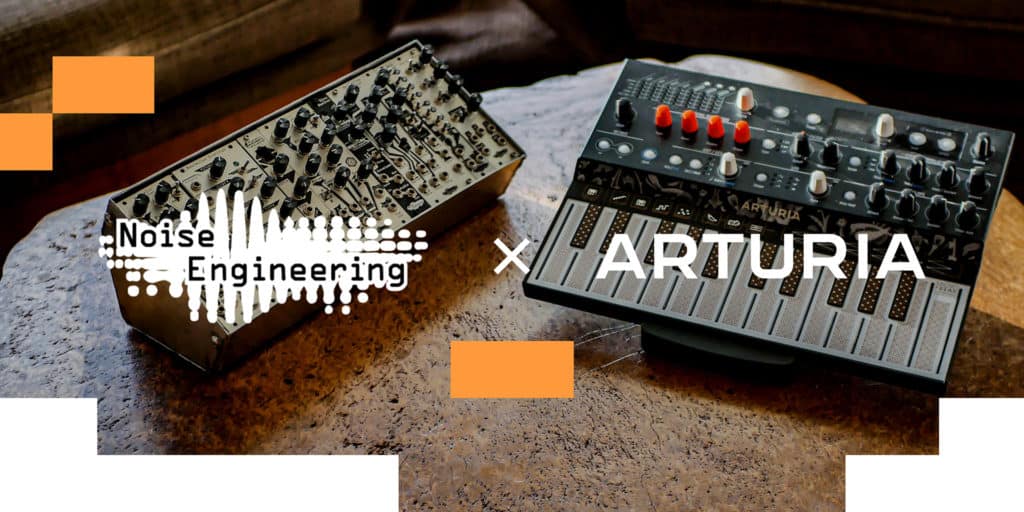 Discover the story behind the collaboration
MicroFreak's new oscillator algorithms are the result of a different kind of journey in a different kind of year. Explore the story and challenges behind the unique collaboration between Arturia and LA-based digital Eurorack pioneers Noise Engineering.
Unison mode
Up to 4-voice unison is now available for all oscillator types, with unison spread of up to 12 semitones that can also be used as a modulation destination. Make your basses bigger and your melodies more massive than ever.
More factory presets and slots
The number of preset slots has increased from 256 to 384, giving you more legroom to make MicroFreak your own – this even includes 96 more factory presets for more musical madness straight out the box.
Saving and loading presets
Enhancements to preset functionality make MicroFreak easier and more intuitive than ever, including loading the last saved preset upon restart and always retaining Chord Mode's most recent chord within your saved preset.
Pricing and Availability
All MicroFreak users can login and download Firmware V3 now to unlock the latest features, free of charge.