Field Recording Around The World | Sounds of Antalya, Turkey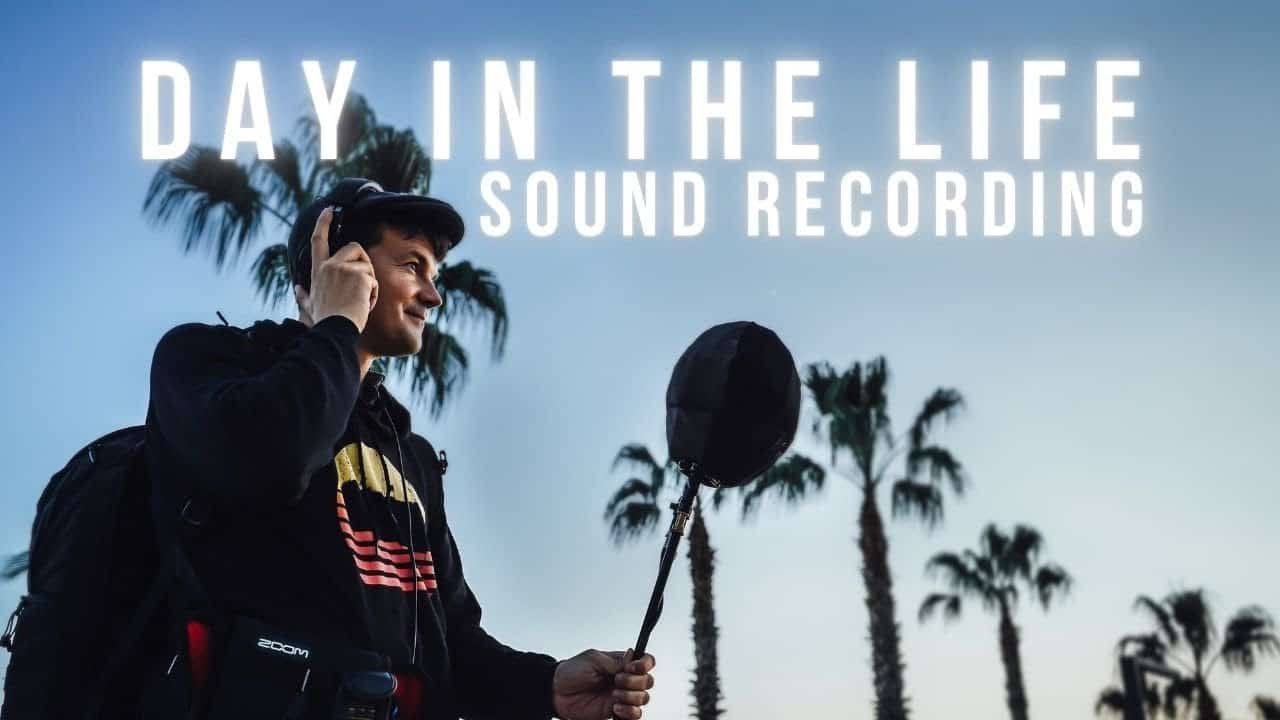 Sounds of Antalya, Turkey
Come around with us as we show you what a typical sound recording is like! In Antalya, Turkey I brought my audio equipment for field recording to capture many types of ambience at the old harbor, along the coast, and public transportation.
Freetousesounds Releases Seoul Train Sound Library: Hangang Railway Bridge
If you're looking for an authentic soundscape of Seoul, look no further than the new Hangang Railway Bridge sound library from freetousesounds. This library is packed with recordings of trains crossing one of the city's most iconic landmarks. The bridge was the first to be built in Seoul, and it still sees a lot of traffic today. So if you're looking for a powerful and unique sonic experience, be sure to check out this library!
Bridges Spanning the Han River
When visiting Seoul, it's impossible to miss the numerous bridges spanning the Han River. The Hangang Railway Bridge was the first of these bridges, beginning construction in July 1900. The bridge was an essential link in the country's railway system, connecting the northern and southern parts of the Korean Peninsula.
Today, the Hangang Railway Bridge is still in use, carrying both freight and passengers. However, it has been joined by a number of other bridges, including the Seongsu Bridge and the Namgangung Bridge. These newer bridges are not only larger and more imposing than the Hangang Railway Bridge, but they also have a greater capacity to carry traffic. As a result, the Hangang Railway Bridge has become something of historical curiosity, a reminder of a time when Seoul was a much smaller city.
[bandcamp width=350 height=470 album=4113734387 size=large bgcol=ffffff linkcol=0687f5 tracklist=false]
If you're interested in exploring the history of Seoul, then the Hangang Railway Bridge is a must-see. But even if you're not particularly interested in history, the bridge is still worth a visit for its unique atmosphere. The sounds of the trains crossing the bridge are sure to leave a lasting impression!
Professional Field Recording
The producer and field recordist freetousesounds is no stranger to recording trains produced a new sound foley library. The Seoul Train Sound Library is one of the most unique and powerful libraries in the world. It is located on the Hangang Railway Bridge, which spans the Han River in Seoul, Korea.
These sounds include the rumble of wheels on tracks, the roar of engines, and the horns of passing trains. The Seoul Train Sound Library is a loud and powerful place, and it is also a very unique and historical place.
Large and Busy City Seoul
Seoul is a bustling metropolis with a population of over 10 million people. It's no surprise, then, that the city's public transportation system is one of the most extensive in the world. Seoul is served by an intricate network of subway lines, buses, and trains, which makes getting around the city a breeze. One of the most iconic features of Seoul's skyline is the Han River bridges.
These bridges are not only aesthetically pleasing, but they also serve an important function in transporting people and goods across the city. There are currently four lines crossing the Han River, and each day, thousands of trains make their way across the bridge. The sound of the trains crossing the bridge is truly a unique experience.
Freetousesounds Releases Seoul Train Sound Library: Hangang Railway Bridge
It's hard to imagine sounds from Seoul without trains, and this library is the first of its kind in this city. I hope you can put it to good use! The Seoul Train Library provides a unique selection of train-related sounds that can be used for a variety of purposes, from studying to relaxation. Whether you're looking for the sound of a locomotive chugging through the cityscape or the gentle rumble of a commuter train, you'll find what you need in this library.
In addition to being a valuable resource for those who live in or near Seoul, the Train Library may also be of interest to sound designers who want to get a taste of the city's unique soundscape.
Conclusion
Hangang Railway Bridge is one of the most iconic bridges in Seoul, South Korea. And now, you can have the unique experience of hearing its sounds with the Seoul Train Sound Library Hangang Railway Bridge.
This library features 33 files of high-quality audio, recorded with professional equipment. It captures the distinctive ambiance of the Hangang Railway Bridge, from the rushing of the trains to the creaking of the metal structure. With a running time of 45 minutes, it's perfect for use in film, television, games, and other media projects.
And because it's royalty-free, you can use these sounds without having to pay any additional fees. So don't wait any longer, get the Seoul Train Sound Library Hangang Railway Bridge today!
[bandcamp width=100% height=120 album=4113734387 size=large bgcol=ffffff linkcol=0687f5 tracklist=false artwork=small]
Hong Kong Traffic Sound Effects Library
Traffic ambiance from Hong Kong. Now when I think about it, I have never published a traffic sound library recorded in major cities specific to this theme. I honestly don't record too much traffic but this sound library features 21 tracks recorded in different locations around Hong Kong including trucks, motorcycles, bus and of course cars passing by.
I have recorded at intersections, streets, small back streets, near shopping malls and subway stations with lots of pedestrians. If you're looking for binaural recordings, I've included several too.
Size: 4 GB
Files: 21
Sample Rate: 192/96-24 WAV
Duration: Approx. 65 min
Gear: Zoom F6, Wildtronics, DPA, Soundman OKM Rock Studios
Delivery: Instant – blazingly-fast – digital download on Bandcamp
License type: Royalty-free
he equipment we're using for these sound effects!
► Zoom F6 Field Recorder/Mixer
► Zoom H1n
► DPA 4060 omnidirectional microphones
► Wildtronics Stereo System
Pricing and Availability
Hong Kong Traffic Sound Effects Library is available now.
[bandcamp width=100% height=120 album=3018720426 size=large bgcol=ffffff linkcol=0687f5 tracklist=false artwork=small]
Free To Use Sounds Black Friday deal starts now!
It's that time of the year when the news is full of Black Friday deals! Well, we're not about to disappoint you with our Black Friday special.
Get our entire full discography on Bandcamp for under $10 (coupon code: blackfriday)! Seriously… what are we thinking?! Maybe we're just too excited to provide all these unique sounds recorded by us from around the world? That's why we wanted to make our already affordable sound libraries just crazy cheap for ONLY a few days! 
Act now, because this sale will only last from Friday-Monday! We promise you, this deal will never be lower! Watch this video (here) to see how to apply the code! Make sure you use the code blackfriday to get this limited-time discount!
As an affiliate, we may earn a commission from qualifying purchases. We get commissions for purchases made through links on this website from Amazon and other third parties.
StrongMocha is a magazine for music producers, audio engineers, and sound designers. StrongMocha Magazine provides the latest industry news, reviews of gear and software, tutorials on recording techniques, and tips for mixing.