New Trigger Processor Module (TRIP) for AE Modular
TRIP for AE Modular
TRIP is a trigger processor module; it takes incoming triggers and repeats them – you can think of it as a delay module for triggers. The delay time and the number of repeats can be set with a knob and additionally be CV controlled. Beyond static delay, the delays of one input trigger can be accelerated or decelerated, leading to the rhythm of a bouncing ball. In another mode, the probability of the output triggers can be chosen.
Different output modes change the assignment of the delays to the eight outputs; either, all delayed triggers for one input trigger are on one output, or the delays go through the outputs 1…8. By this, complex events can be triggered. Finally, the acceleration and the gate time can be CV controlled as well.
Pricing and Availability
Kilohearts Version 2 – Get AMAZING Cinematic Sound Design

Kilohearts has released the eagerly awaited v2 update to its entire ecosystem of music production tools. This update is focused mainly on modulation, introducing new modulators, and incorporating the Phase Plant modulation system into Multipass and Snap Heap.
This opens up dramatically increased possibilities for dynamic modular effects creation. If you're a producer, musician, or sound designer, you're going to want to check out what Kilohearts has cooked up with this massive update!
Kilohearts Version 2
Kilohearts released a major update to its product line, with every plugin in the Kilohearts ecosystem being updated to version 2. The update is focused mainly on modulation, introducing new modulators, and incorporating the Phase Plant modulation system to Multipass and Snap Heap. This dramatically increases the possibilities for dynamic modular effects creation.
Key Updates
In addition, a new "Modulation Master" plugin has been introduced, providing a central location for managing all modulation sources and destinations. The update also includes a number of other improvements and bug fixes, making it an essential upgrade for all Kilohearts users.
Phase Plant, Multipass, and Snap Heap are being improved with new updates that bring new features and improvements. The latest update includes MPE support, improved visualization of modulation connections, external automation for any parameter, modulator/effects groups, and much more.
This makes the software more user-friendly and efficient, allowing users to save time and produce better results. These updates are essential for anyone using these tools for their audio production needs. With the new features and improvements, users will be able to work faster and more effectively to create the best possible audio results.
With the new update, there are now more ways than ever to create unique and interesting sounds. To help users discover the myriad new possibilities for audio processing and sound design, there is also lots of new factory content to explore.
Users will be able to take advantage of new features such as granular synthesis, Pitch Editor, and the Waves Spectrum Analyzer. In addition, they will also have access to a wealth of new presets and sound banks.
Whether you're a seasoned sound designer or just getting started, this update has something for everyone. So dive in and start exploring the new world of audio possibilities that have been opened up by this update.
The Kilohearts Modulation System
The Kilohearts Modulation System is a powerful tool for creating unique sound effects and modulation effects. It's been used to great effect in Phase Plant, and now it's been added to Snap Heap and Multipass.
This gives users of these modular machines a wider range of options for sound design and modulation. The Kilohearts Modulation System is easy to use and gives users a lot of flexibility in how they create their sounds. With this new addition, Snap Heap and Multipass are sure to become even more popular among sound designers and musicians.
The Kilohearts Modulation System is a set of high-quality, creative modulation effects that can be used to create dynamic, evolving, responsive, or chaotic modular effects. The system includes a wide range of different modulation sources, including LFOs, envelopes, step sequencers, and random generators.
These can be used to modulate any parameter within the system, making it possible to create highly customized and unique sounds. The modulation sources can also be chained together to create more complex modulations.
In addition, the system includes a selection of different filters that can be used to shape the sound of the modulated signal. The Kilohearts Modulation System is a powerful tool for anyone who wants to create new and exciting sounds.
New Modulators
Curve – MSEGs done the Kilohearts way
The Curve modulator is a powerful tool for creating detailed modulation shapes. With the ability to set and modulate loop points, it provides a wide range of possibilities for shaping the sound of your music.
Whether you're looking for long, slow changes or extended complex modulations, the Curve modulator can help you achieve the sound you're after. And with a selection of loop modes, you can tailor the envelope to your specific needs. So whether you're looking for a traditional envelope or something more unique, the Curve modulator is a great option.
LFO Table – Cycle through 256 LFO shapes in one modulator.
LFO Tables are a type of LFO that loads wavetables. This allows for a greater degree of control over the shape of the waveform, as well as the ability to create unique and complex shapes. When combined with the Random modulator, LFO Tables are incredibly powerful for crafting evolving generative patterns.
The module also includes a built-in attenuator for each wavetable, allowing you to create more nuanced modulation. In addition, the LFO Table can be used as an audio rate modulation source, making it a versatile tool for sound design. Whether you're looking for traditional LFO shapes or something more experimental, the LFO Table is sure to offer something new and exciting.
Remap
Remap Transform incoming data into the desired output values using your own remap shapes. Transform incoming data into the desired output values using your own remap shapes. Ultimate precision control over output values from any input.
Great for locking pitch values to specific note frequencies, among other things. Remap enables you to control precisely what output value is produced from any given input value, using whatever shape you desire.
This gives you unprecedented control over the values produced by your devices, allowing you to make minute adjustments as needed. Whether you're looking to lock pitch values to specific note frequencies or you need to make other precise adjustments, Remap is the tool you need.
Sample & Hold + Audio Follower + Pitch Track
Handy modulation utilities that convert incoming signals into modulation values. These utilities were previously only available in Snap Heap and Multipass but have been updated to be a part of the Kilohearts Modulation System.
Sample and Hold can be used to grab input values when triggered, the Audio Follower will track the amplitude of an incoming signal and use it to modulate whatever you desire, and the Pitch Tracker will do the same for pitch. These tools can be very useful for creating expressive synth sounds or adding movement to delays and reverbs.
And because they are now part of the Kilohearts Modulation System, they can be easily daisy-chained together with other modulation sources for even more possibilities. So if you're looking for a way to add some life to your music, check out the Sample & Hold, Audio Follower, and Pitch Tracker utilities.
Kilohearts Ecosystem 2 Workflow Improvements
Kilohearts' Ecosystem has been updated with some great new features that make it even easier to use.
First, the visualization of modulation connections has been improved so that you can see exactly what is connected to what with just a mouse hover.
Secondly, the modulation target menu has been updated to provide clearer values and a quick remap curve.
Lastly, the effects and modulator groups have been updated so that <you can quickly move and copy them.
Overall, these updates make the Kilohearts Ecosystem even more user-friendly and efficient. As a result, it is even easier to create complex, professional-sounding tracks.
Free for All Users
Kilohearts have released a free update to all users, adding new features and improvements. To install the update, simply run the Kilohearts Installer and follow the prompts. After updating, users will have access to new features immediately.
This is just the beginning for Kilohearts, who have more plans for future updates. Users can expect to see more improvements and additions in the near future. If there was something you were hoping for that hasn't been added yet, keep an eye out for future updates!
FX-AID | Creating your Own FX banks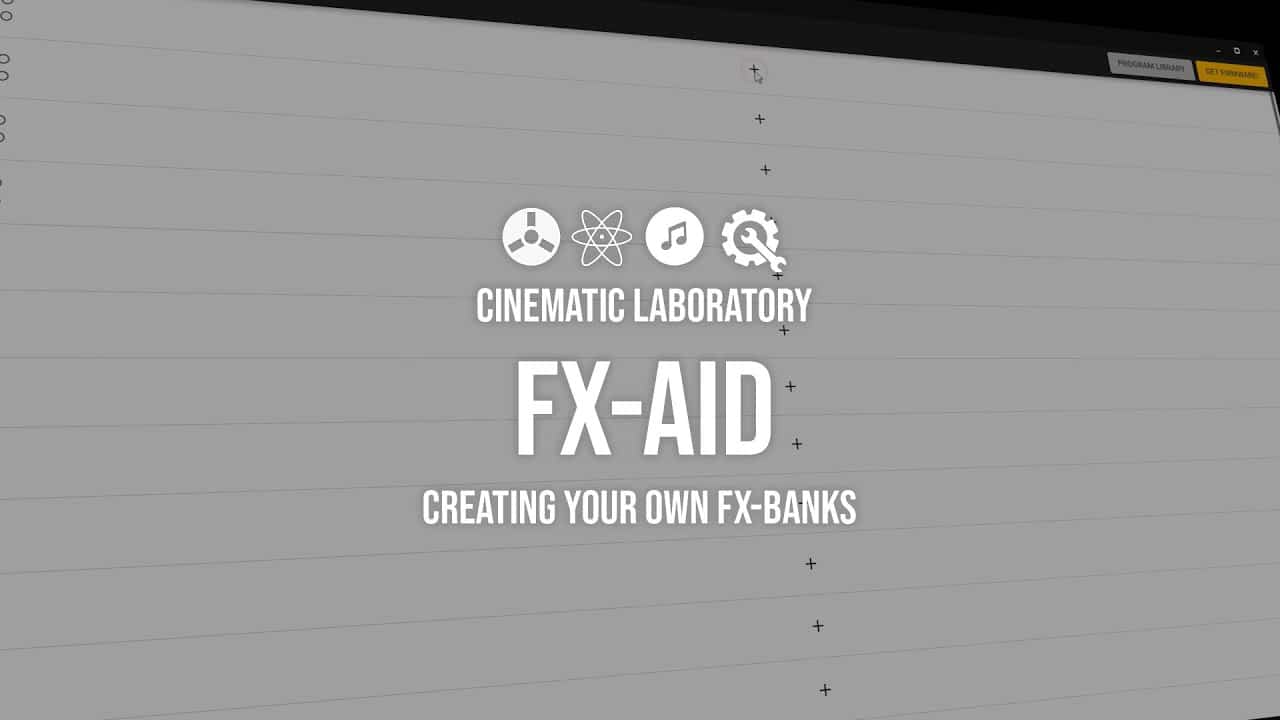 Creating your Own FX banks
There are plenty of videos on YT about FX-Aid, but one of its best features is the ability to pick your own favorite effects from a huge library that frequently grows. You can use a web-based editor (https://fxaid.app/), but you can also download a desktop version. After creating a firmware audio file, you can then 'play' the firmware into the module.
Use your laptop/phone for best results because the module expects line-level sound, and make sure it's in airplane mode to avoid unwanted sound effects. The audio goes into the FX-Aid CV input or the FX-Aid XL SRR input. You can switch the module to upload mode by pressing the two little buttons for at least 10 seconds. Have fun! The module does not 'brick' when something goes wrong, you can simply press any button and try again. Have fun!
Weather Drones 1.5 by Eowave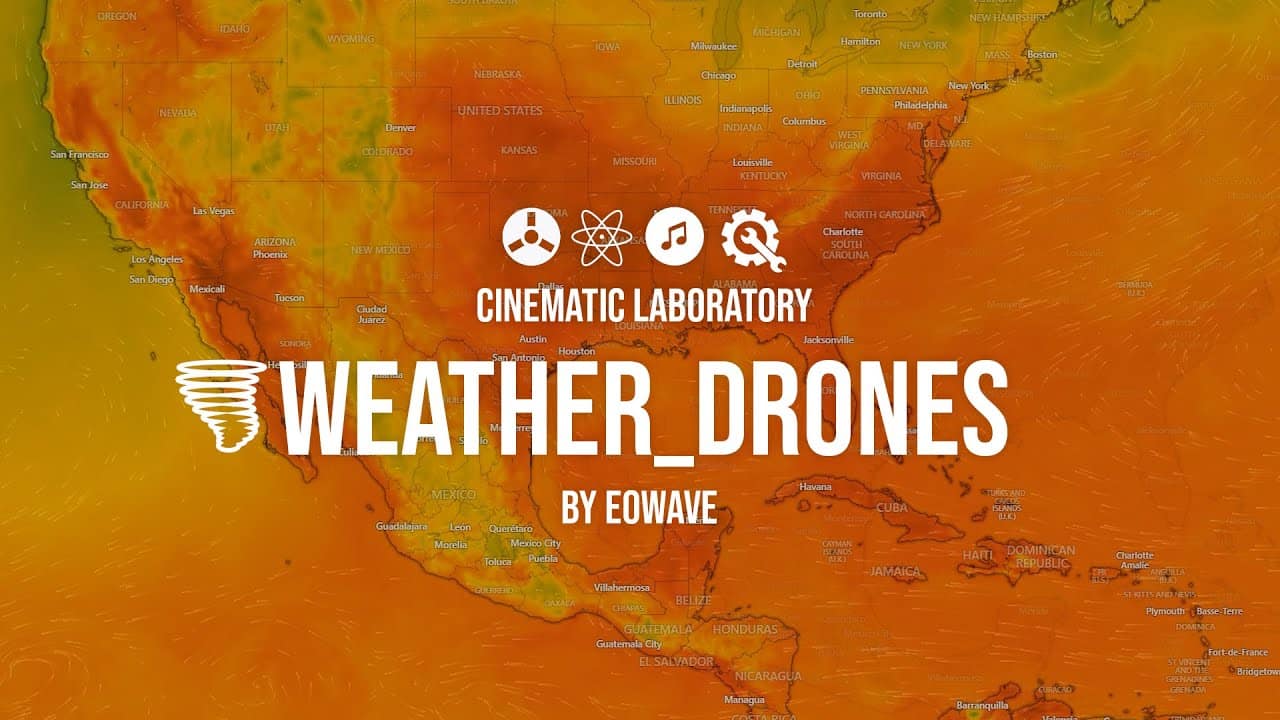 Weather Drones 1.5
Weather Drones started as a DIY project a few years ago but is now available as an affordable prebuilt module. Weather Drones is a great module for creating evolving drones, textures, and soundscapes, but it also responds to pitch very well. It has a mix out for the final result, but it also has separate noise, triangle, square, and fold outputs. It has a built-in low pass filter that can be modulated with the internal 'helper' oscillators which also accepts external modulation.
The final output has a 'spread' and 'wavefolder' knob to create all kinds of sounds, but its digital core really needs some external FX processing. Version 1.5 adds a built in VCA that can be modulated with an internal AD envelope generator.
As an affiliate, we may earn a commission from qualifying purchases. We get commissions for purchases made through links on this website from Amazon and other third parties.
StrongMocha is a magazine for music producers, audio engineers, and sound designers. StrongMocha Magazine provides the latest industry news, reviews of gear and software, tutorials on recording techniques, and tips for mixing.