Brings Modern Aesthetic, Color Display and Simplified User Interface to Hugely Popular Series
Yamaha today unveiled the DGX-670, a stylish digital piano featuring a modern, attractive aesthetic and a simplified user interface.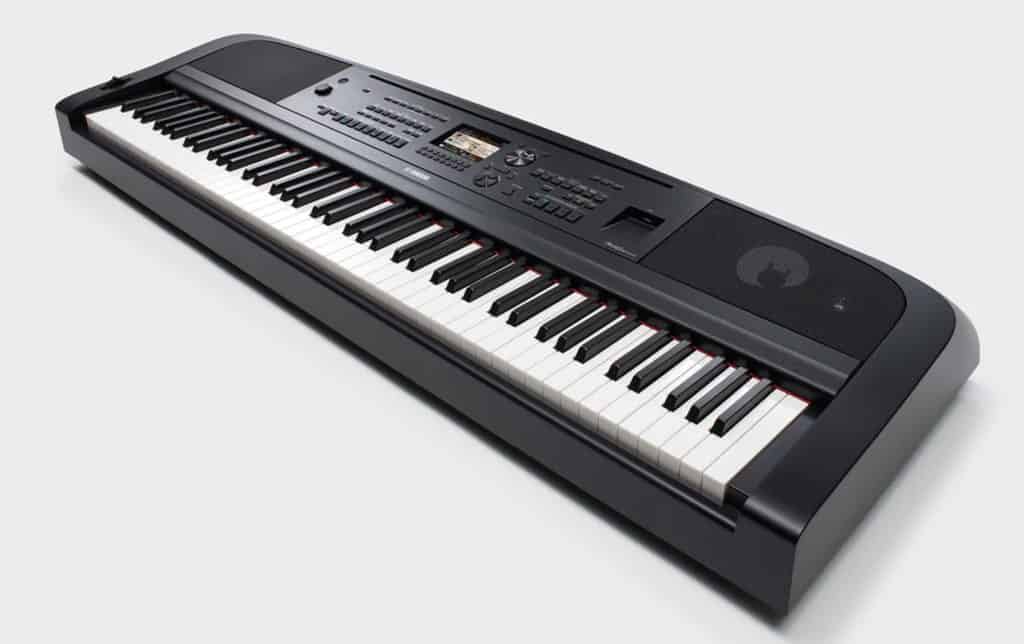 The new "Portable Grand" ensemble instrument is a full, 88-note weighted action keyboard with exceptional playability, superb sound and visual appeal, making it ideal for beginners and accomplished pianists alike. It replaces the DGX-660, which has earned accolades as one of the top-selling digital pianos in the world.
The DGX-670 includes the company's Graded Hammer Standard keyboard action—the low keys have a heavier response and the high keys have a lighter response—which delivers the touch piano teachers recommend for building proper finger technique for playing acoustic pianos.
Yamaha is known for its outstanding acoustic pianos, and the DGX-670 offers precise samples of the company's flagship 9-foot concert grand piano, the CFX, which is sonically characterized by an exquisite tone across the entire dynamic range.
While the DGX-660 had a traditional, rectangular frame, the DGX-670 has been totally redesigned with a modern body featuring curved edges. Operation of a wide selection of functions is made quick and easy, thanks to a new, full-color LCD screen featuring a simplified user interface. The keyboard also has enlarged buttons on the front panel that feel nice to the touch without taking up too much space.
To make playing fun and interactive, the DGX-670 offers compatibility with "You Are the Artist," digital sheet music featuring songs by popular and iconic artists such as Adele, The Beatles, Coldplay, Elton John and more. These song titles are accompanied by MIDI song files that provide inspiring backing tracks and can be purchased at YamahaMusicSoft.com. Selected songs appear as notes and lyrics on the instrument's LCD screen, while professionally-arranged background music—all taken from the sounds of the keyboard—plays along. Players can slow down the tempo of the songs if they want to practice at a more comfortable tempo; a "guide" mode will even pause the music until you play the correct note or notes, so you're never rushing to catch up. Players can also plug a microphone directly into the keyboard, so they can sing their favorite songs with excellent digital effects, while also playing along.
"The DGX-670 allows music makers to experience a full range of instrument Voices and Styles as they play along to the music of their lives," said Ben Harrison, marketing manager, Digital Piano & Portable Keyboard, Yamaha. "Whether it be an adult returning to the piano for the first time since childhood, or a player who wants to jam along to their favorite songs, the sound quality and affordability of this keyboard will inspire anyone who wants to create music."
Additional features of the DGX-670 include:
601 instrument Voices, including 29 Drum/SFX Kits, as well as 263 accompaniment Style presets.
Bluetooth audio, which allows musicians to play their music through the 6W x 2 speaker system.
"USB to Host" that functions as a two way 2-channel audio and 16-channel MIDI interface.
Pricing and Availability
The Yamaha DGX-670 (MSRP: $1,299.00) is expected to ship in February.To see the Yamaha DGX-670 on display during Believe in Music week, January 18-21, 2021, please register online at https://attend.believeinmusic.tv