Develop your Creative Self with Blattarco
Blattarco – Connect with Professional Musicians
Blattarco offers Artist a new a unique way to expand their knowledge and further develop their carrier. Artists can receive quality feedback from industry professionals, get useful materials, take part in contests, buy products from the marketplace uploaded by our Pros, and much more.
Blattarco makes your music and creative self-development easy and efficient. You can use our site to send your music to Professional Musicians and Artists to receive quality and valuable feedback to improve your Production, Songwriting, Vocal, or Performance skills; to be a better Composer, Music Producer, Vocalist, or Audio Engineer.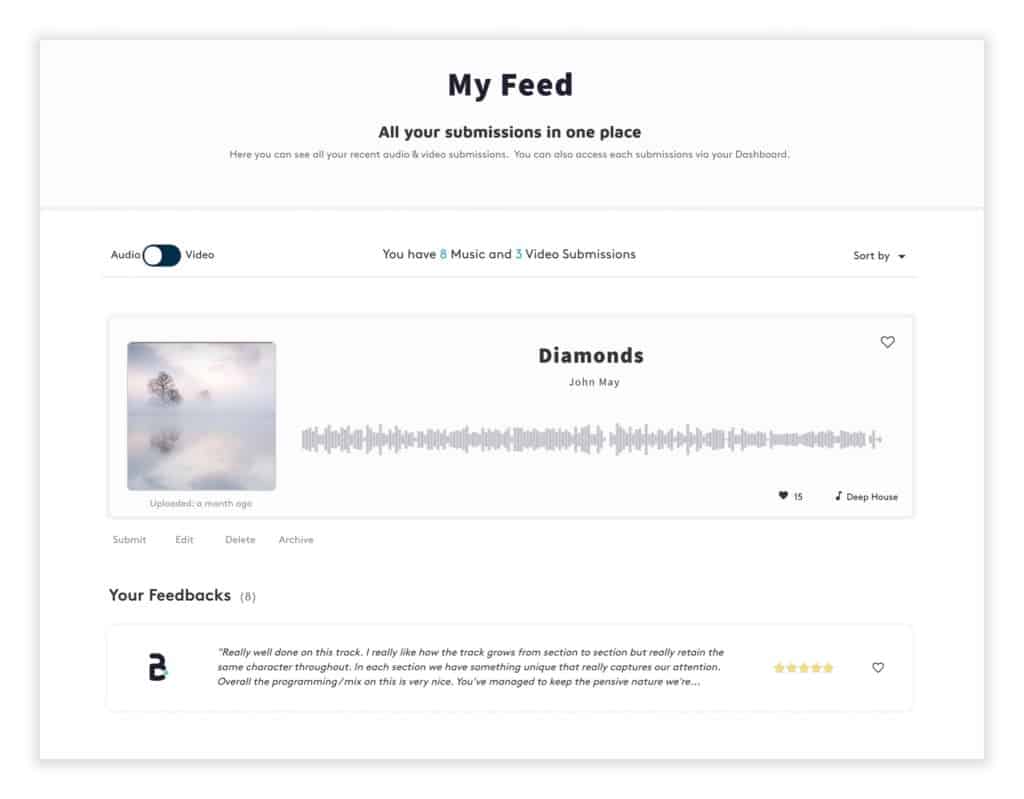 Provide and receive feedback in style.
Type your comment or grab your microphone and record it straight to your browser.  With our intuitive and easy-to-use interface, you can send and receive feedback quickly and simply. Our site works smoothly both on desktop and mobile, so you can also check your progress or pending submissions on the go.
You can also easily interact with other users via PM or using our group chat. Comment on other people's music, share it on social media or take part in future contests and community events. 
While is available under a free plan, and also under a premium plan which allows you to access our awesome premium features like unlimited upload time, getting access to free educational and marketing material, detailed feedback on submissions, priority customer support, and much more.
As an affiliate, we may earn a commission from qualifying purchases. We get commissions for purchases made through links on this website from Amazon and other third parties.
StrongMocha is a magazine for music producers, audio engineers, and sound designers. StrongMocha Magazine provides the latest industry news, reviews of gear and software, tutorials on recording techniques, and tips for mixing.