SoundSet Solus for Omnisphere
The new Omnisphere soundbank from sound designer Tom Wolfe, Solus, is available now.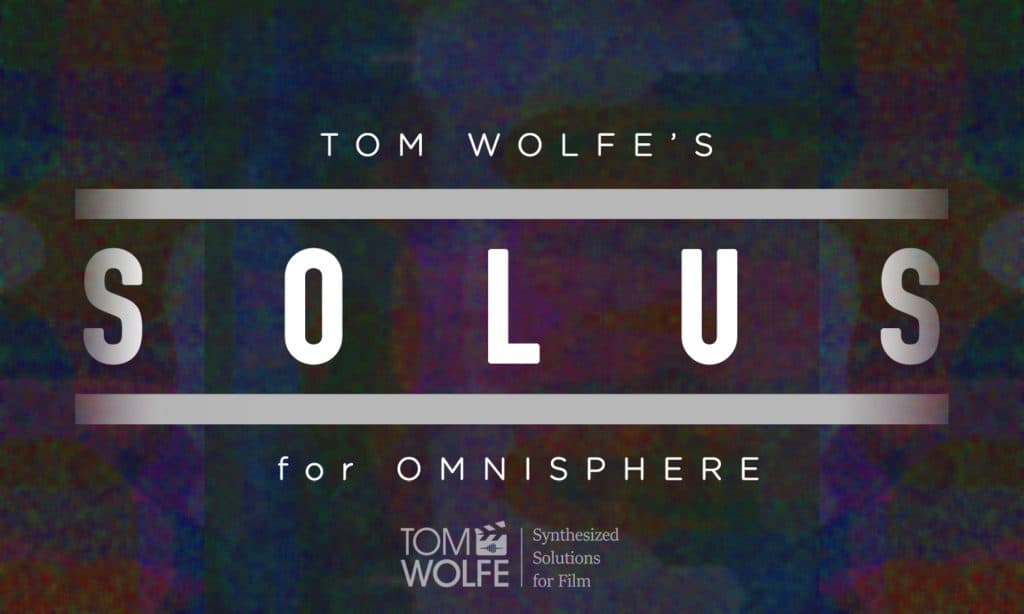 Featuring 100 presets and 39 sound sources, Solus is full of lo-fi ambient sounds with just a splash of cinematic character. Ranging from crackly, atmospheric pads to delicate, brittle keyboards, these preset explore and celebrate the beauty in the imperfect. With a warm, grainy character at the heart of it, while proudly displaying its flaws, Solus is perfect for ambient music, as well as for adding a lo-fi quality to film and media cues.
Also available now is the Ambient Collection, combining Tom's Halcyon, Halcyon Pt. 2, and Solus soundbanks into a single discounted bundle featuring 400 presets for Omnisphere.
Pricing and Availability

For a limited time only, Solus is available for the introductory price of £14.99 (regularly £24.99), while the Ambient Collection is available for £49.99 (regularly £59.99). Offer ends 21st April 2021.