Endlesss Sale
Endlesss Studio accelerates your creativity by taking care of everything else: record-arming, routing, channels, clips files, and backups – even level management. Endlesss wants to fit into the workflow of any music maker.
Endlesss Studio (Affiliate Link) is a powerful cloud-connected looping instrument that cuts out the admin of traditional DAWs for lightning-fast composition. Plugin your favorite hardware, software or acoustic instruments to work swiftly and fluidly with the flexible looping engine.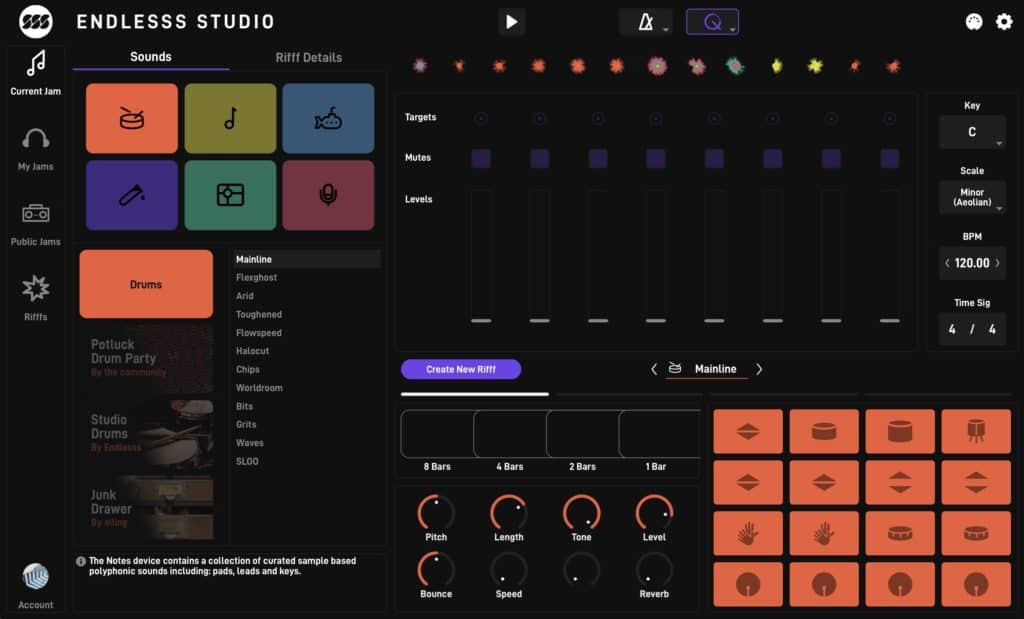 Endlesss Studio hands off seamlessly to Endlesss Mobile for instant access to your creative flow, wherever inspiration strikes.
Currently, Endlesss Studio (Affiliate Link) is available at Plugin Boutique with 50% off for a limited time only.