Native Instruments – Max 52% Price Drop
Currently, Native Instruments runs a special sale of several and selected of their earlier products. This B-Stock that comes with excellent discounts is available on Reverb.com as B-Stock (Affiliate Link). Gives older, fully supported products a second chance and save up to 52% OFF on Maschine, Komplete keyboards & Traktor DJ controllers.
Native Instruments is a leading manufacturer of software and hardware for computer-based audio production and DJing. The company's mission is to develop innovative, fully integrated solutions for all musical styles and professions. The resulting products regularly push technological boundaries and open up new creative horizons for professionals and amateurs alike. Save on a time-limited sale up to 52% Off Sale on selected Native Instruments B-Stock (Affiliate Link) including as long as available like Maschine Studio, Mikro Mk2, Komplete Mk1 & Mk2 Keyboard, and Traktor controllers.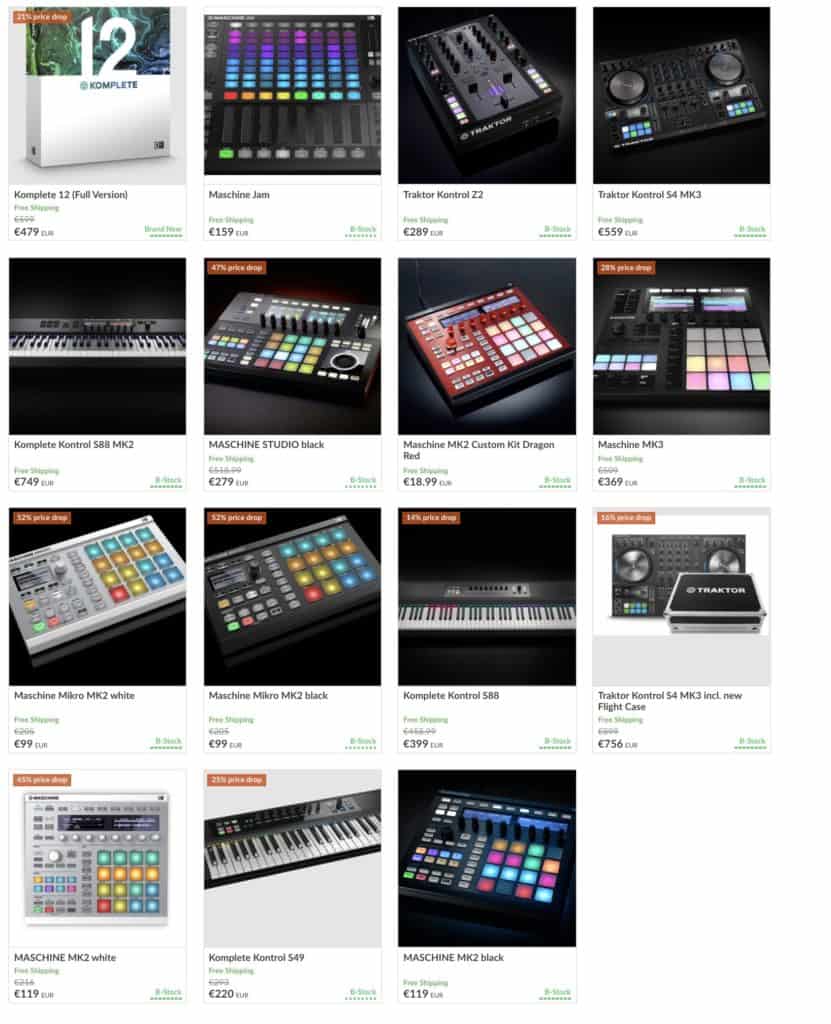 This B-Stock (Affiliate Link) is available now for a limited time and as long those b-stock units are available.