Sale Out Of The Ashes by Preston & Roland
The emotional pop genre has taken the world by storm. Contributing to the storm, the sample pack Out Of The Ashes is full of inspiring and elevating royalty-free vocals.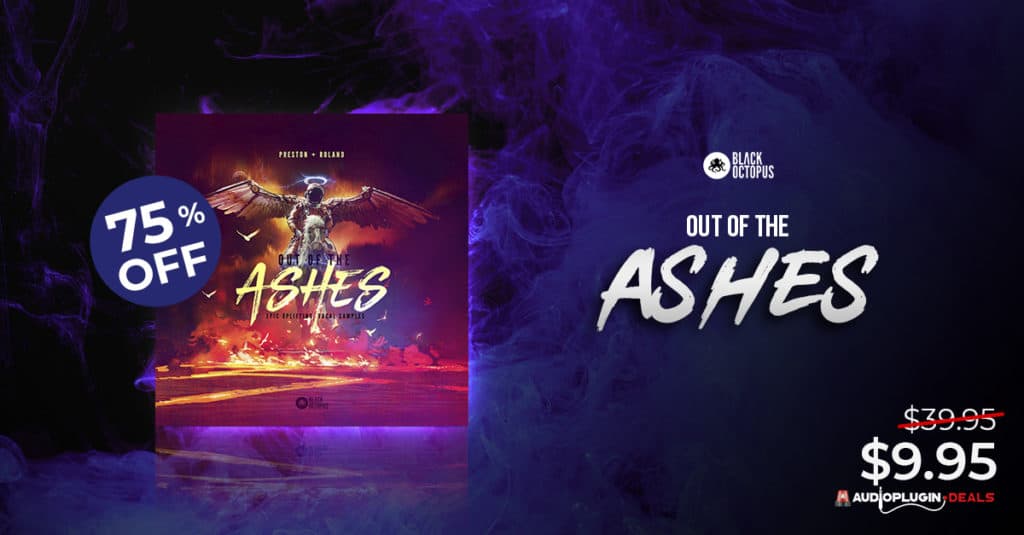 Inside Out Of The Ashes (Affiliate Link) you will find a variety of songs with varying flavors of emotional qualities; triumphant, optimistic, passionate, romantic, and psychologically deep. Many of the songs are sung with different levels of intensity so that in Verse 1 you can use a softer verse, and after the second drop, you can use a higher intensity verse to help amplify your music storytelling. Building energy over time is a great way to give an audience a cathartic experience and many of these songs are designed to do just that. The pack contains verses, choruses, harmonies, and adlibs so you can construct a well-rounded song.
Every other pack is "fire" but this pack is something creative and new it's what is birthed from the fire. Go get Out of the Ashes now and bring something fresh to your productions!

Taking inspiration from Illenium, Jon Bellion, Seven Lions, Galantis, 3lau, and San Holo, P&R have artfully crafted a pack that transcends genres. Out of the Ashes will become your secret weapon for Triple A vocals to add to any genre.
Pricing and Availability
For only $9.95 instead of $39.95, get Black Octopus Sound – Out Of The Ashes (Affiliate Link) by Preston & Roland featuring an epic fusion of emotion, creativity, dynamics, and energy-filled vocals! This is a limited-time offer you should not miss, hurry and save!