Merrin Karras' New Track "Still Life"
Ireland-born musician and producer Brendan Gregoriy is known for his distinctive style of melodic house and techno under the alias of Chymera, with releases on influential labels such as Cocoon, Ovum, and Delsin.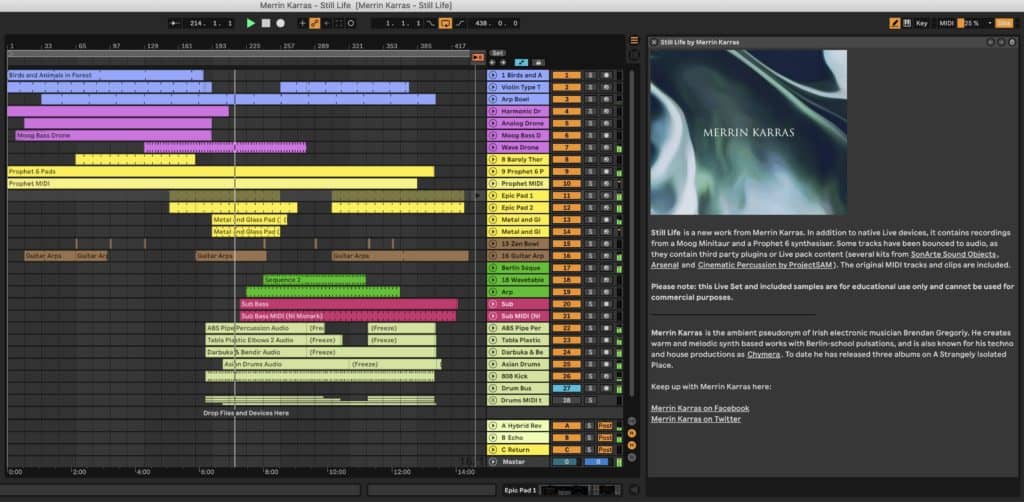 Gregoriy's more recent, ambient productions under the pseudonym Merrin Karras reflect an evolution of his musical interests and processes: "With Merrin Karras, it was more about making music that was similar to what I was listening to at home," he describes. "I came up with strict rules in the beginning. At first I would only use synths. There were no drums or percussion, and no samples; however that has changed over time."
"When it comes to inspiration it really depends on my mood on any given day. With the music I have been making during the pandemic, it has ended up sounding either quite meditative or even a bit morose. Still Life has more of a meditative vibe; there are uplifting elements and a few melancholic components as well. I've taken a lot of inspiration from a YouTube channel called Sounds of the Dawn, which features a lot of rare, new age, jazz, and ambient cassette recordings from the 80s. There are a lot of synthesizer-based recordings featured, with someone making really beautiful music in their garage – these have definitely influenced my work in the last year. "
Please note: this Live Set and included samples are for educational use only and cannot be used for commercial purposes.
Keep up with Merrin Karras on Facebook, Twitter, and A Strangely Isolated Place
The Live set and an very interesting interview with Merrin can be found here.